Billionaire Dubai ruler and Russian oligarchs among Scottish recipients of nearly £7m in EU subsidies
Some of Scotland's wealthiest foreign landowners, including the billionaire ruler of Dubai, Russian oligarchs and the country's biggest private landowner, have received nearly £7 million in EU subsidies since 2016, with millions of pounds being paid to sprawling estates ultimately owned by firms as far afield as the British Virgin Islands and Luxembourg.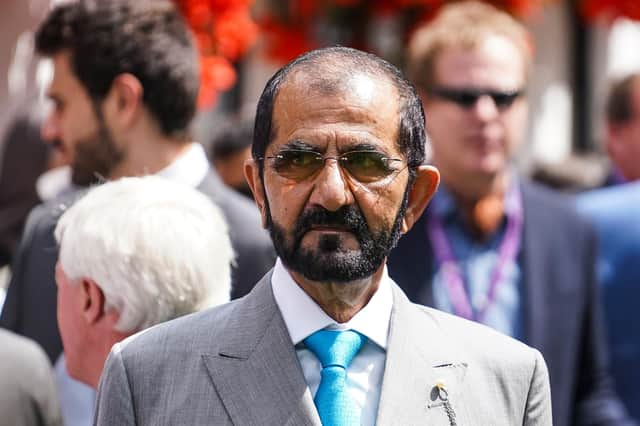 An analysis by The Scotsman of recipients of EU Common Agricultural Policy (CAP) payments found that several of the nation's richest and most controversial landowners use vehicles in both offshore and onshore low tax jurisdictions as ownership vehicles for their Scottish interests, all the while staking claims to significant amounts of EU public money.
One leading land reform expert and academic said the scale of the payments underlined the need for a public interest test for prospective owners of large estates, and argued those landowners who register their holdings in tax havens should no longer receive public funding.
Scottish Land & Estates, which represents estate owners across Scotland, said foreign landowners were among the "strongest investors" in local communities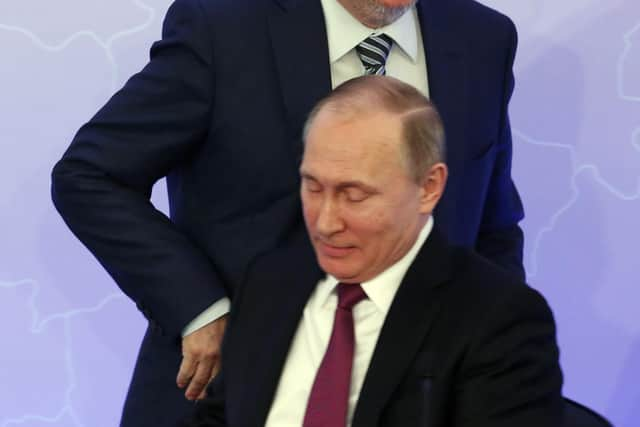 Amid growing concern over how concentrated land ownership across Scotland appears to be causing significant and long-term damage to local communities, some of the country's wealthiest foreign landowners have also received significant sums via their corporate holdings.
A firm co-owned by the son of Mahdi Al Tajir, the Highland Spring owner, was one of the largest recipients of subsidies between 2016 and 2019.
Records held by the UK Department for Environment, Food, and Rural Affairs (DEFRA) show it received £2,749,108, with more than £1.1m paid in 2018 alone.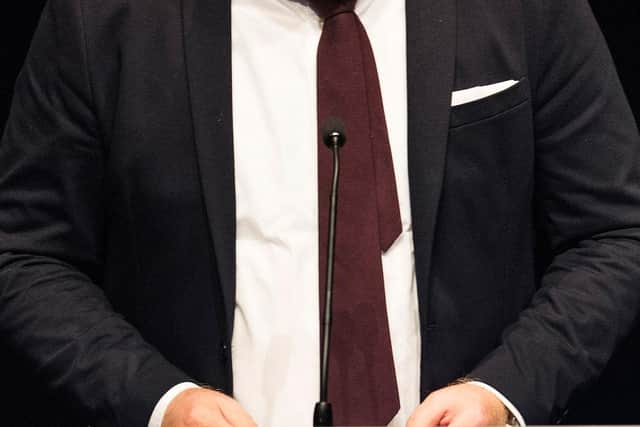 The Perthshire-based company in question, Highland Wagyu, is one of the largest producers of the world's most expensive beef. It is owned by 54-year-old Mohsin Mohammed Mahdi Al-Tajir and his wife, Martine.
It is based on a 25,000 acre firm on Mahdi Al Tajir's Blackford Farms estate, which is owned by Perthshire 2499 Limited, a firm that counts Moshin among its directors. The latest accounts for Perthshire 2499 state that its ultimate parent company is Ciara Investments Group, based in the British Virgin Islands.
Highland Wagyu, which is registered in the UK, has two shareholders - Moshin Al-Tajir and his wife, Martine. The latter, who is also a director of the firm, declined to comment.
Smech Management Company Limited, a firm controlled by the billionaire ruler of Dubai and which is ultimately held by an offshore entity, received £261,663 in subsidies over the same period.
Sheikh Mohammed bin Rashid al-Maktoum's landholdings in the Highlands extend to around 63,000 acres. Earlier this month, the 72-year-old secured planning permission to build a vast lodge on his Inverinate estate, despite dozens of objections from local residents.
The office of the sheikh, who is also the vice-president and prime minister of the United Arab Emirates, is listed as having "significant control" of Smech, according to Companies House filings.
Its latest accounts state that its ultimate holding company is Mandataire Limited, a firm incorporated in the Channel Island of Jersey. Paul Clarke, Smech's company secretary, did not respond to enquiries.
Elsewhere, two Russian billionaires with landholdings in Scotland received more than £1.3m of subsidies.
The 22,000 Tulchan estate, home to what is billed as "the most private of private members' clubs," obtained £678,478. The Grantown-on-Spey estate, regarded as one of Scotland's finest, was bought three years ago by Yuri Shefler, a Russian billionaire.
Companies House records show that its corporate entity, Tulchan Sporting Estates Limited - the firm that was paid the CAP subsidies - is wholly owned by a firm called SF Scottish Properties Limited, which is registered in the tax haven of Guernsey.
The estate confirmed in March 2017 that the company overseeing the landholdings had been bought by a firm "for the principal benefit" of Mr Shefler. The same price was reportedly £25m. It was previously owned by the Litchfield family.
Mr Shefler, 53, amassed his fortune through the SPI Group, the firm behind well-known alcoholic drinks. He has been involved in a long-running battle with the Kremlin over the rights to the lucrative Stolichnaya vodka brand. Tulchan estate did not respond to enquiries.
Another estate owned by one of Russia's richest families received even more via the EU initiative.
DEFRA records show the Edinburgh-registered firm, Aberuchill Management Limited, recouped £682,896.
Aberuchill Castle estate, set amidst 3,300 acres of land near Comrie, was bought by the steel tycoon, Vladimir Lisin - who is worth £15bn, according to Bloomberg - for a reported £6.8m in 2005.
The purchase was made via a firm called Forsetborne Limited, which according to the offshore leaks database, maintained by the International Consortium of Investigative Journalists, is registered in Cyprus.
However, filings with Companies House show that 289,400 shares in Aberuchill Management Limited are now owned by a private asset management company called La Generale D'Investissement Et De Gestion SA SPF, based in Luxembourg.
The records also include a confirmation statement filed in 2016, which lists another member of the Lisin family, 36-year-old Youri, as a person with "significant control" of Aberuchill.
Andrew Castle, a director of Aberuchill Management and a spokesman for the estate, said: "We are a mixed farming business registered in the UK and all income, including agricultural support, forms part of the estate accounts and is subject to UK tax.
"Agricultural support helps maintain jobs on the estate and helps support local employment through purchasing feeds, fuel, machinery, and tradesmen."
Maria Simonova, a spokeswoman for Novolipetsk, the Lipetsk-based steel firm where Vladimir Lisin is chairman, told The Scotsman: "The Aberuchill owners for their part continue to support the environment restoration, reconstruction of historical buildings, locals employment, and livestock development."
Meanwhile, an estate owned by Anders Holch Povlsen, the country's largest private landowner, received £2,491,144 in CAP payments.
More than half of that - some £1,452,658 - was paid last year alone to Glenfeshie, a 45,000-acre estate in the Highlands. The estate is owned by the Danish billionaire's Wildland firm. Both it and Glenfeshie's corporate entity are registered in the UK, and Mr Povlsen pays tax personally both in the UK and his homeland.
It is among 225,000 acres of land owned by Mr Povlsen, who has outlined plans for a 200 year-long 'rewilding' initiative across swathes of northern Scotland.
Tim Kirkwood, chief executive officer of Wildland, said the CAP payments helped support a change to low intensity and extensive active farming, and establish new native woodland to help meet Scotland's tree cover target and net-zero greenhouse gas emission target year of 2045.
He explained that Mr Povlsen's firm was subject to "strict scrutiny" during the CAP application process, and pointed out that Wildland, in partnership with Forestry and Land Scotland, had "delivered a very significant proportion of the Cairngorm National Park Authority's woodland establishment target over the past five years and aims to continue to do so".
Mr Kirkwood said: "Wildland has invested well over ten times the amount received in such subsidies over the same period, yielding outcomes we believe are in line with our own policy, government objectives, and the public good. We would suggest that ultimately it is the land and the environment and all who depend on it that benefit."
Dr Jim Hunter, emeritus professor of history at the University of the Highlands and Islands, and a leading writer and researcher on land ownership in Scotland, said legislative action was required to ensure that estate owners used public funds to serve their local communities.
He explained: "These findings underline the need for estate owners to be subject to a public interest test of the sort already and rightly applied to actual or prospective community purchasers of land - who can't get access to public funds to assist with land purchase and related matters until they've demonstrated that the cash in question will be spent in ways that serve wider public interests.
"Both the Scottish Land Commission and Community Land Scotland are looking to apply the same sort of tests to private landowners who are in receipt of public funds. These findings underline the need to introduce such tests as soon as legislatively possible."
Dr Hunter, a former chairman of Highlands and Islands Enterprise, said: "It's my own view that, in instances where such landowners are registering their holdings in tax havens or using other devices to avoid or minimise their tax obligations to the wider society of which they're part, they should cease to be eligible for public funding of any kind."
A spokesman for Scottish Land & Estates, which represents estate owners across Scotland, said: "All CAP payments are only made to businesses that are actively engaged in farming and are audited in clearly defined procedures set by the Scottish Government and European Commission. Put simply, farming operations receive these payments for farming and all business carried out in the UK is subject to UK tax.
"Furthermore, research from Scottish Enterprise has shown that farming subsidy is spent locally through employment, services and equipment, making a contribution to local economies.
"All the information relating to who receives CAP payments is publicly available. The fact that owners of some farming businesses in Scotland may be foreign is by no means untoward. Foreign owners of land businesses are among the strongest investors in local businesses and communities."
A message from the editor:Thank you for reading this article. We're more reliant on your support than ever as the shift in consumer habits brought about by coronavirus impacts our advertisers. If you haven't already, please consider supporting our trusted, fact-checked journalism by taking out a digital subscription.
Comments
 0 comments
Want to join the conversation? Please or to comment on this article.