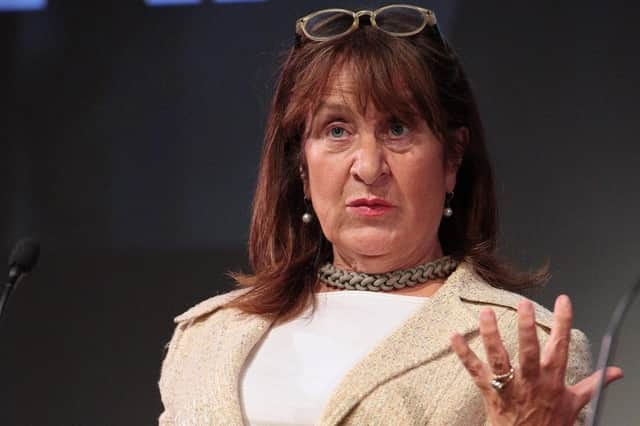 Women's organisation For Women Scotland (FWS) has written to Baroness Kennedy to press her to act immediately after new statistics showed that while overall crime is decreasing sharply in Scotland, sexual assault against women is rising.
MSPs voted against adding sex to the Bill when debating amendments last week, with Mr Yousaf – the justice secretary – pledging that it could be inserted in future, if Baroness Kennedy's working group finds for that outcome.
The working group has a year to come to a conclusion over whether misogyny should be a stand-alone offence, but some women MSPs and campaign groups want to see women covered by hate crime legislation in the meantime.
However, in their letter the directors of FWS say the Hate Crime Bill should be amended before Parliament goes into recess for the elections, until the work of the group is concluded.
"Recent events have made this more, not less, pressing," they write.
"The Scottish Crime and Justice Survey shows a fall of 39 per cent in overall crime in Scotland in the decade to March 2020 except for sexual offences against overwhelmingly female victims, which continue to rise.
"These figures do not account for lockdown, during which period we know crimes against women rose sharply.
"In light of all that has happened and information that continues to emerge, it may reassure women who feel, naturally, frightened and angry by the relegation of their safety by this administration, especially in light of the protection afforded to others.
"If women were visible in the current public information campaign on hate crimes, it would both encourage women to report crimes and provide reassurance that such reports would be taken seriously, and send the vital message to perpetrators that such crimes will not be tolerated in Scotland."
The group also pointed to a trial in recording hate crime aggravated by a "hostility based on sex" being rolled out across England and Wales, after a pilot in Nottingham.
"We understand you will be examining this trial in detail," the letter states. "It is concerning that, while Lord Bracadale based his recommendation to include sex in the Scottish Bill on the back of the findings from these trials, this was dismissed by the Cabinet secretary."
The letter also suggests that by adding sex to the Bill, data could be collected that "would be valuable in informing the work" of Baroness Kennedy's group.
Baroness Kennedy said the panel would be looking at the "sex aggravator proposal amongst other areas of law" and agreed that "recent events have added urgency to this work".
She also revealed she had invited Scottish Labour MSP Johann Lamont, who had lodged the sex amendments to the Hate Crime Bill, to give evidence to the working group "after I read reports of her powerful speech".
Ms Lamont said she would take any opportunity offered to discuss the issues she and other women MSPs had raised during the debate on the Bill.
A message from the Editor:Thank you for reading this article. We're more reliant on your support than ever as the shift in consumer habits brought about by Coronavirus impacts our advertisers.
If you haven't already, please consider supporting our trusted, fact-checked journalism by taking out a digital subscription.