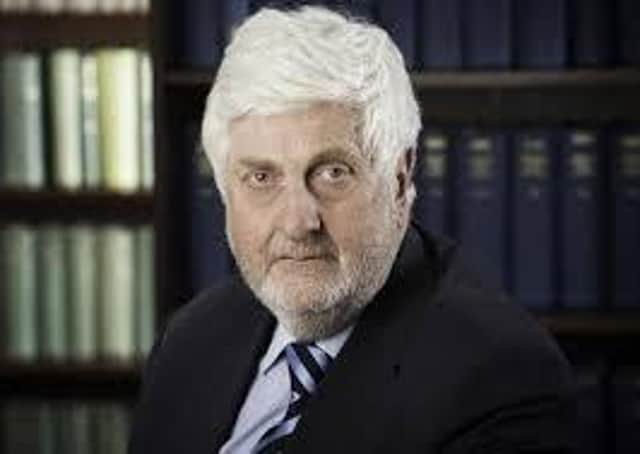 Gordon Jackson QC has referred himself to the Scottish Legal Complaints Commission.
It was disclosed today that Gordon Jackson QC publicly discussed two of the women involved in the Alex Salmond trial while in a conversation on the Edinburgh to Glasgow train, despite their entitlement to anonymity.
He also, reportedly, referred to Mr Salmond as a "sex pest" and an "objectionable bully".
Caught on camera by a fellow passenger during the first week of the trial, Mr Jackson said he thought the former First Minister's behaviour with the women was "no' right, but it's no' war crimes. Inappropriate arsehole, stupid… but sexual?" He then went on to name two of the women "who say it is sexual".
His comments have been heavily criticised by Rape Crisis Scotland who called for an "immediate investigation" into his conduct.
Today Mr Jackson, who is the Dean of the Faculty of Advocates and Scotland's leading QC said he had referred himself to the legal complaints body for investigation.
He said: "I have decided that the proper course of action is to self-refer this matter to the Scottish Legal Complaints Commission, and that has been done.
"It will be for the Commission to consider this matter.
"To be clear, however, I do not regard Alex Salmond as a 'sex pest', and any contrary impression is wrong."
He added: "I also deeply regret the distress and difficulties which have been caused, but given the reference to the SLCC it would not be appropriate to comment further."
Roddy Dunlop QC, Vice-Dean of the Faculty of Advocates, added: "The Faculty takes this matter extremely seriously. It plainly warrants investigation, but as the Dean has self-referred to the Scottish Legal Complaints Commission, it would not be appropriate for the Faculty to comment further."