World's best psychic returns to Fraserburgh
The winner of the world's best psychic competition, June Field, is returning to Fraserburgh next month to showcase her amazing ability to connect with spirit.
The International psychic medium to the stars has been described by Uri Geller as the most specific psychic he'd ever seen.
Born in Dundee, June has had the gift of seeing spirit all her life with her skills showcased to 34 million viewers when she beat 70,000 contestants to win an X Factor 'Battle of the Psychics' TV show.
During the filming she helped identify a serial killer. She was asked to hold an object of a murdered girl. Her father was present as she revealed the girl was not blood related to him and it transpired that she was adopted at a few months old (which the producers did not know).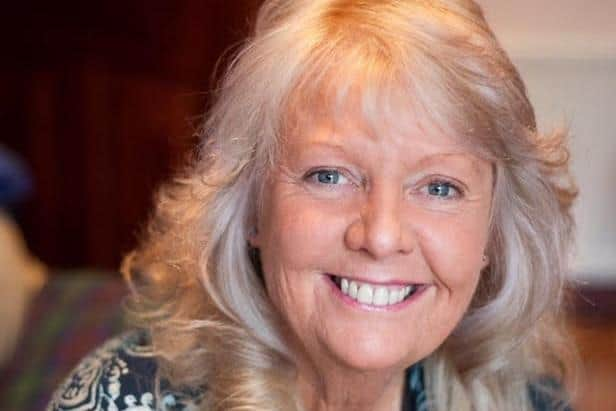 June described a murder scene and gave a detailed description of the murderer including a tattoo on his right shoulder, a scar on his left hand, the colour of his car and some numbers from the registration plate. She noted that he also smelled of oil.
Ukrainian Police pulled her aside and asked if she would hold on to a clasp from another murdered girl's hair and June told them she had been killed by the same man. A month later she was announced the winner of the competition.
After nine months BBC News Ukraine announced that the serial killer had murdered again and been caught. He had the tattoo on his right shoulder (that he had tried to have removed), the scar on his left hand, smelt of oil as he worked with cars, and had sold the car but the colour and description matched June's description nine months earlier. He told Ukrainian Police that June was 99.9% accurate with his description.
She has continued to harness her powers, offering healing and giving support to people across the world, including celebrity actors, singers and leading politicians. And her shows help bring comfort to those who have lost loved ones as well as providing some laughter amid the tears.
June will be appearing at The Ban Car Hotel on Friday May 26 from 7:30pm to 9:45pm with tickets costing £28 plus booking fee.
Check out her website for more fascinating details and insight.
https://junefieldmedium.com/