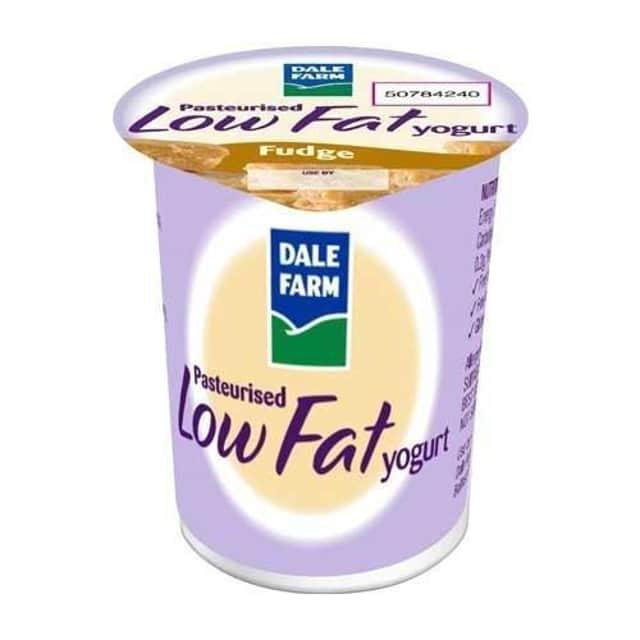 Dale Farm and Rowan Glen yoghurt, milk, butter and other produce can be found on store shelves across the UK
Dozens of workers are facing losing their jobs at the Rowan Glen site at Palnure in Wigtownshire after Dale Farm Ltd revealed it is considering closing due to "excess capacity and declining demand".
The proposed closure of the site, which is near Newton Stewart, would also affect dairy farmers across south-west Scotland.
Rowan Glen, which was was launched in 1993 and bought by dairy co-operative Dale Farm in 2002, is planning a restructuring of the business.
The company said: "This restructure could result in a proposal to cease operations at these two facilities.
"Dale Farm recognises and appreciates the loyalty, hard work and commitment from employees at both sites. This consideration has been prompted by a thorough review of Dale Farm's operations, examining which elements of the business are sustainable for the future.
"Dale Farm is now entering into a period of consultation with those impacted. Dale Farm will work closely with all employees and representatives, providing ongoing support throughout this process."
South Scotland MSP Colin Smyth said: "This is devastating news for Newton Stewart and in particular the staff who are potentially facing losing their jobs.
"Unfortunately, I fear that this won't be the last business to look at closing down its sites and I have already been in touch with the Scottish Government and local agencies to urge them to provide as much support to secure a future for the Rowan Glen site and those local jobs at risk."