As Britain's only full-time professional choir, leading figures in the classical music world were among the 140,000-plus petitioners who responded vociferously to the BBC's action, which was viewed by such world-leading conductors as Sir Simon Rattle and Sir John Elliot Gardiner as a scandalous assault on the corporation's vital and historic role and responsibility in platforming the UK's rich choral heritage.
Gardiner, who is to conduct at the King's coming coronation, went so far as to accuse BBC bosses of not giving "a flying fig" about British classical music. The issue was reportedly raised at UK Cabinet level earlier this week. The BBC's sudden decision to rethink its plans to disband the choir this July would appear to suggest it has bowed to overwhelming, high-level pressure.
Yet the threat is far from over for the BBC Singers, or indeed for the 20 per cent portion of salaried instrumentalists in the BBC's English orchestras also threatened with redundancy in this current cost-cutting purge.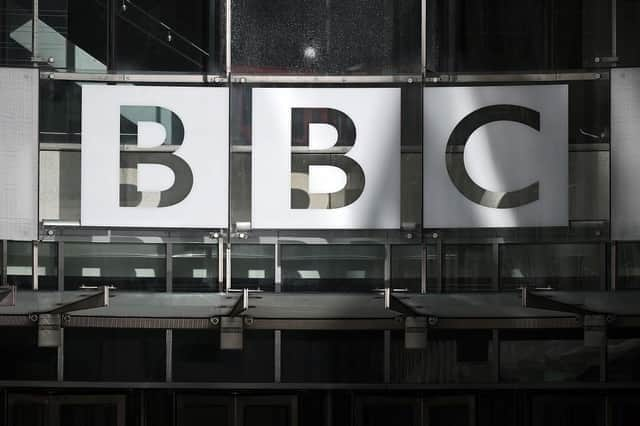 Consider the wording of yesterday's announcement. This is a "suspension" of the proposals, further to which the BBC has agreed with the Musicians Union to consider external funding solutions which, "if viable, could secure" the future of the ensemble. That is not a cast iron guarantee. Nor do the other ensembles under fire get a mention.
The BBC has history in this area. Think back to 1980 when, closer to home, it announced it was to axe the BBC Scottish Symphony Orchestra (SSO). The musical establishment reeled in shock, but after a protracted strike by BBC musicians UK-wide, including a damaging boycott of the London Proms, the corporation about-turned and issued a reprieve.
Except it didn't. While the SSO rejoiced, the-then BBC Scottish Radio Orchestra, whose members had actively campaigned to save its sister band, suddenly found itself facing the chop instead.
This latest BBC move might help raise the spirits of the BBC Singers for the meantime, but past form, and the uncertainty still implicit in yesterday's safeguarded wording, should not invite complacency. The BBC is keeping its options open. All its classical musicians should be watching their precarious backs.