Westhill homes decision deferred to allow for site visit
Plans to build 50 new homes on the outskirts of Westhill have been deferred until councillors carry out a site visit.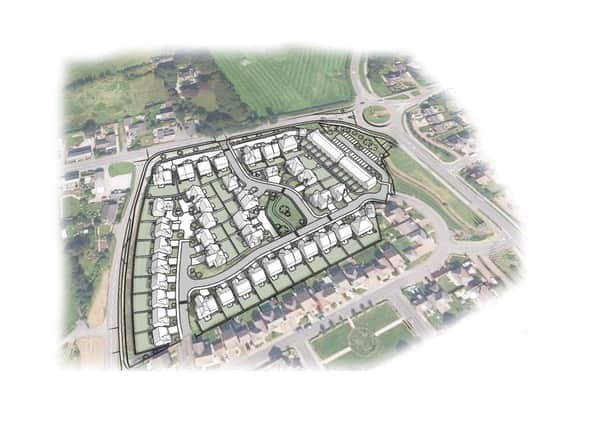 A vacant farmhouse and steading currently on the site would be demolished to make way for the homes.
Cala's new development would include 38 private properties and 12 affordable housing units ranging from one-bedroom to five-bedrooms in size.
Each house is expected to have an electric vehicle charging point.
Access to the site has been proposed through Burnland Drive.
The development would complete the final phase of the masterplan for the area that was approved back in 2008.
However the proposal attracted 23 objections from worried residents. Concerns were raised about road safety, air pollution and overlooking.
While some said the design of the development was a "bland and boring" mix of family homes.
They suggested the housebuilder consider including bungalows and smaller houses in their plan.
However despite this opposition, council planners recommended the development be given the go-ahead.
They said the homes were "in keeping with the neighbouring streetscape" and character of the area.
The application was considered by the Garioch area committee last week.
Ross Maclennan, land director at Cala Homes said the firm was "committed to developing attractive places to live throughout Aberdeen City and Shire".
He noted the plan had been amended and included an improved road design that could help reduce speeding on the B979.
If the development gets approved, the current 60mph speed limit would be cut to 30mph.
Mr Maclennan said the affordable homes were designed following collaborative work with the council's housing team and would be "greatly beneficial" to the area.
Mr Douglas Loaiza, who lives next to the proposed development, spoke at the meeting.
While he said he wasn't against the development, he was opposed to removing the tree belt between Burnland Park and the new site.
Cala is proposing to take these down and replace them with smaller hedges and planting.
Mr Loaiza said: "When we should all be concerned about achieving net zero we don't understand how this makes sense. This tree belt has taken at least ten years to mature.
"Replacing them with the proposed small trees and hedges would take a number of years to mature and will be much smaller than what it is now."
Councillor Jim Gifford suggested the committee visit the site to get a better idea of the proposals before making a final decision.
He believed the visit would be "useful" for members to check out the change of land level between the existing houses and proposed development and to see the tree belt as it currently is.
The site visit proposal was unanimously agreed by the committee.
Councillors will carry out the site visit before making a final decision at their next meeting on February 21.