'Unacceptable' closure of Collieston PO service is slammed by MSP
An MSP has warned that rural residents are 'suffering disproportionately' from post office closures after it was announced that services in Collieston will be axed.
Douglas Lumsden MSP said the closure would be a 'devastating blow' to elderly and less mobile residents, who now face a 10-mile round trip to Newburgh or a 15-mile round trip to Ellon to access their nearest post office.
The Post Office confirmed the outreach service, which visits the village on Tuesday mornings, will stop from Tuesday, November 28.
It's the latest in a string of closures across the North East after services including Rosehearty Post Office closed in July.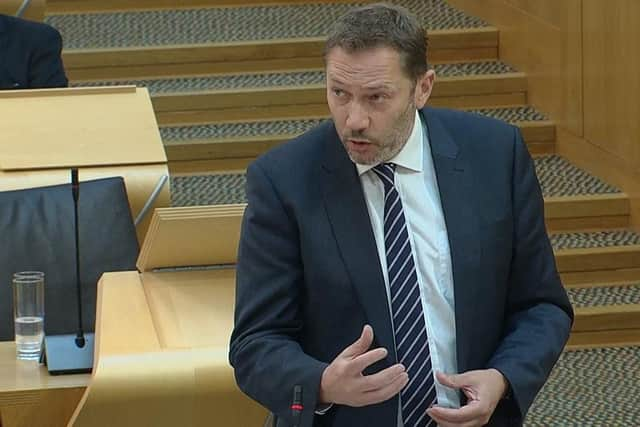 Following the Collieston announcement, Scottish Conservative North East MSP Douglas Lumsden said: "The loss of a Post Office counter operating even a few hours a week is going to be a devastating blow, particularly for the elderly and less mobile residents of Collieston and Slains.
"This decision will leave residents with no option but a 15-mile trip to Ellon in some cases which is unacceptable.
"Post offices are often the pillar of remote communities and provide a lifeline to people living there who can't drive or have no access to local transport.
"They are a place to collect or send back parcels, take cash out, pay bills and use government services.
"It's clear rural areas like Collieston continue to suffer disproportionately despite the Post Office saying no-one should have to travel more than three miles to withdraw cash or make deposits.
"I have previously raised the issue in parliament and will continue to stand up for our remote areas who are being punished by cuts to services."
In a letter sent to Mr Lumsden, the Post Office said: "Regrettably, the postmaster from Cruden Bay Post Office branch has decided to resign from operating the outreach service at Collieston.
"Therefore, Collieston outreach service will cease from 11am on Tuesday, November 28. We would like to apologise for the closure and for any inconvenience this may cause."