UK economy narrowly avoids recession
The UK economy recorded zero growth between October and December last year, indicating that the country may have narrowly avoided a recession, according to data from the Office for National Statistics.
The ONS said that when counting to two decimal places, the UK eked out a tiny 0.01% growth. These figures might be revised in late March when the ONS looks again.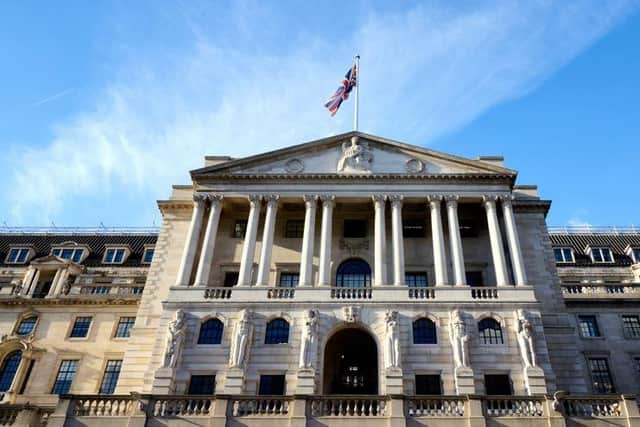 It came as December's GDP figures showed that the economy shrunk by 0.5%, in part due to strikes and the World Cup, as the Premier League took a break.
This preliminary estimate means that the UK did not see two consecutive quarters of declining gross domestic product (GDP) – the technical definition of a recession.
Darren Morgan, director of economic statistics at the Office for National Statistics (ONS), said: "The economy contracted sharply in December meaning, overall, there was no growth in the economy over the last three months of 2022.
"In December public services were hit by fewer operations and GP visits, partly due to the impact of strikes, as well as notably lower school attendance. Meanwhile, the break in Premier League football for the World Cup and postal strikes also caused a slowdown.
"However, these falls were partially offset by a strong month for lawyers, growth in car sales and the cold snap increasing energy generation.
"Across 2022 as a whole, the economy grew 4%. Despite recent squeezes in household incomes, restaurants, bars and travel agents had a strong year.
"Meanwhile, health and education also began to recover from the effects of the pandemic."
Chancellor Jeremy Hunt warned the UK was "not out the woods yet" after ONS data showed the economy narrowly avoided recession between October and December last year.
He said: "The fact the UK was the fastest growing economy in the G7 last year, as well as avoiding a recession, shows our economy is more resilient than many feared.
"However, we are not out the woods yet, particularly when it comes to inflation.
"If we stick to our plan to halve inflation this year, we can be confident of having amongst the best prospects for growth of anywhere in Europe."
Labour shadow chancellor Rachel Reeves called for more help for households with the cost of living.
"Today's figures show us how – despite Britain's great potential – our economy is stuck in the slow lane," she said.
"We can be a leader in the industries of the future that will help grow our economy."
"And we must bring in urgent measures to prevent yet more harm from the cost-of-living crisis, using a proper windfall tax on oil and gas giants to stop the energy price cap going up in April so that people have more money in their pockets."
The Liberal Democrats said the latest economic data was due to "gross incompetence and mismanagement" of the UK's finances by the Conservative Party.
"The blame for these gloomy figures lies squarely with the Government, who have botched budgets, failed to tackle inflation and have no plan for growth.
"The Conservative Party hasn't a shred of economic competence left.
"This Government has hiked taxes to record levels and done nothing to stimulate economic growth.
"Businesses are now drowning in mountains of red-tape because of failed trade deals which has stifled all hope of an economic recovery after the pandemic. Gross incompetence and mismanagement of the country's finances has led to this point."
Responding to the latest GDP figures, David Bharier, head of research at the British Chambers of Commerce (BCC), said: "Today's GDP estimates, while indicating the economy technically avoided a recession, show some worrying developments.
"Production output fell by 0.2% in Q4 2022, eight of the 14 service sectors saw contractions, and monthly GDP fell by 0.5% in December.
"Small businesses have seen three years of economic shocks, including lockdowns, global supply chain crises, Brexit, and soaring energy costs.
"Our research has shown that most small firms have seen no improvements to sales, exports, or investment. Retailers and hospitality firms are among the worst affected by this current anaemic economy.
"There is some relief ahead in falling energy prices and with the potential peak in inflation, but firms face other headwinds, including continuing strike action and further uncertainty around our trading relationship with Europe.
"Businesses will need to see a long-term plan for growth and concrete action in the upcoming budget, including plans on infrastructure, tax, skills, and trade."
Comments
 0 comments
Want to join the conversation? Please or to comment on this article.