The 26.2-mile route will begin at Aden Country Park and will take runners through the beautiful Buchan estates and surrounding woodlands.
The event is being organised by the Friends of Aden and aims to raise funds for future events in the park.
Showcasing some of Buchan's most well-loved sites, the route will take runners through the Buchan estates including Aden Country Park and Pitfour Lake and White Cow Woods.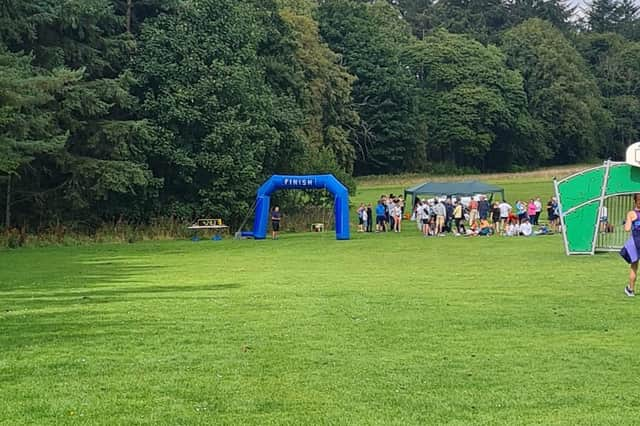 Fans of prehistory will not be disappointed in the organisers' choice of route as it incorporates historical points throughout. Alongside the marathon there will be a children's run, family activities and food vendors for spectators to enjoy.
Derek Jennings of the Friends of Aden added: "North-east runners with long memories will know that the new Buchan Trail Marathon won't be the first time Aden Country Park has welcomed runners to this beautiful park. North District cross-country events were once held there regularly, to great success. In addition, Aden was part of the 'Castle Series' of cross-country races in the 1980s and 1990s."
Co Race Director with Jackie Stewart, Peter Jennings said: "It's good to be bringing racing back to Aden. We'll have children's runs and fun for the whole family on the day too. Anyone who knows the area will know how beautiful it is. We hope others from further afield will come to see it too."
Jackie added: "With all the road marathons that take place, this trail marathon is a lot kinder on the legs, we have had great feedback from the various runners who took part in the first one and with the course changes it will be even better."
Anyone who is interested in taking part can enter through Entry Central by searching for The Buchan Trail Marathon.
Entry costs £27 and £25 for Scottish Athletics members. Entry includes a t-shirt and a medal.
If you would like to find out more information about the event or would be able to help with volunteering, please contact the Aden Skills Development & Events Officer at [email protected]