Town's birthday tribute to lockdown piper who 'brought a smile to faces'
Throughout the long weeks of coronavirus lockdown a young piper spent hours trying to raise the spirits of elderly care home residents.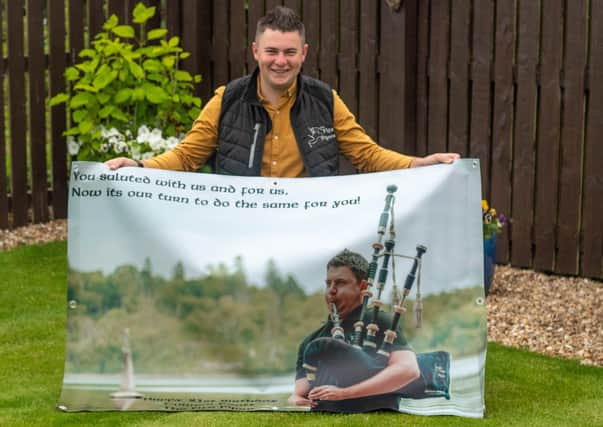 Conner Pratt played more than 150 performances at homes in Fife, providing a much-needed morale boost for residents and carers.
And in return a community came out in force to thank him as he celebrated his 21st birthday in Coaltown of Balgonie, near Glenrothes. Mr Pratt is so highly thought of in the village, where he is known as the "Fife Piper", that friends and family rallied round to ensure his milestone birthday did not pass without due ceremony.
His mother Audrey said: "We are extremely proud of Conner and the young man he has become.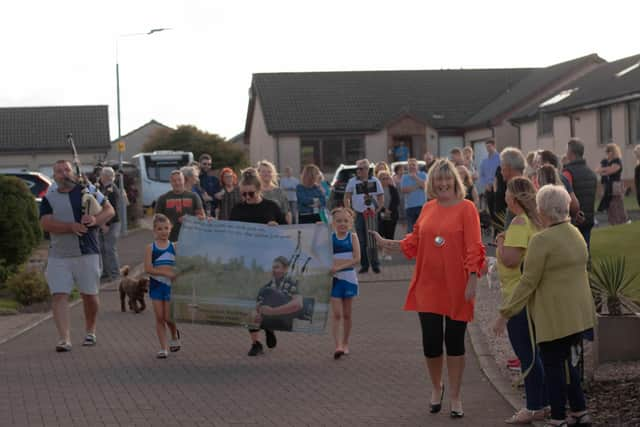 "His character and personal qualities have been shown throughout these uncertain times by helping those around him in a time of need.
"Conner has done everything off of his own back to use his talents as a piper to bring a smile to the faces of many around Fife, asking nothing in return.
"I hope he sees the positive impact he has made to everyone's life for the past 21 years."
Wearing full Highland dress, he piped in his street every Thursday evening to support the NHS.
He played more than 150 performances at care homes throughout Fife every Wednesday and Saturday, standing outside to maintain social distancing while entertaining the residents.
At his own cost, he also played for the relatives of NHS staff outside their homes for 21st birthdays and anniversaries when a member of the team contacted him to advise of a special occasion.
He has now played at 100 birthdays and many funerals during the lockdown, bringing some comfort to the bereaved.
As a result of his running errands for the elderly in his own street, word got round that he was about to celebrate his 21st birthday.
Neighbours contacted his family and suggested that, as he could not have a party, they parade down the street clapping for him by way of thanks on his 21st birthday for his efforts during the pandemic.
Mr Pratt is studying music at university and is a member of the Royal Edinburgh Military Tattoo band.
He has played for the Queen many times and just before lockdown he played for the Commonwealth Church Services in London.
Mr Pratt has performed all over the world with the Tattoo and the Army Cadets. But as Scotland ground to a halt, he swapped grand performances for the gardens and car parks of care homes near where he lives.
And when his own birthday came, local people decided it was time to do something for him.
Mr Pratt's friend Stephen Smith said: "Conner is one of the funniest and most kind- hearted people you could ever meet.
"Having known him for years, I have watched him grow as both a person and musician.
"To see him using his talents as a bagpiper to spread happiness and positivity is fantastic and appreciated by so many. He has used this difficult time to put a smile on everyone's face, young and old.
"So, on his 21st, it's important that we celebrate not only his birthday, but what he has done for us all.I am extremely proud of Conner and honoured to call him my best friend."
Comments
 0 comments
Want to join the conversation? Please or to comment on this article.