These Scottish charities and organisations need your help during the coronavirus outbreak
As the coronavirus outbreak continues to spread and confirmed cases of Covid-19 in Scotland continue to rise, charities and organisations that help those in need are likely to feel the strain over the coming weeks
But there are certain things that you can do to help out - here are some suggestions.
Donating food to your local food bank can really help those in need during the ongoing coronavirus outbreak.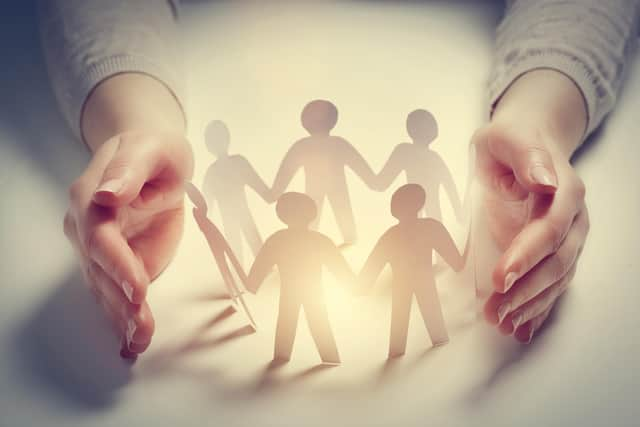 Scotblood.co.uk says, "To be ready to help Scotland's patients at any time, we aim to stock six days' worth of each blood type at all times."
There are five permanent Donor Centres in the following locations:
Edinburgh Blood Donor Centre Glasgow Blood Donor Centre Dundee Blood Donor Centre Aberdeen Blood Donor Centre Inverness Blood Donor Centre
The British Red Cross website explains that the charity, "is always on standby to help with UK emergencies and the coronavirus, now called Covid-19, is no exception.
"Red Cross volunteers and staff are fully trained and also take part in regular exercises on responding to health emergencies such as the spread of viruses."
To make a donation, find out more about how you can help or find your nearest British Red Cross centre, visit: redcross.org.uk/
Age Scotland is encouraging people to look out for those most vulnerable during the ongoing coronavirus outbreak, including older relatives, friends, neighbours and relatives.
In regards to coronavirus, The Salvation Army explains that it is "particularly concerned about people who are homeless, especially those who are forced to sleep rough.
"We are worried that as the virus spreads these people will be among those whose very lives will come under threat. It is essential that rough sleepers are properly diagnosed and cared for as part of the coronavirus response.
"The Salvation Army anticipates many people will turn to our centres for help in these turbulent times. We are working hard to deliver our regular services and ensure a safe, welcoming place for everyone."
Commissioner Anthony Cotterill, leader of The Salvation Army in the United Kingdom with the Republic of Ireland, said, "People at higher risk of serious illness from the coronavirus (over 65s, people with a pre-existing health condition and those who live with such a person) are encouraged to be very careful. Let's all look out for and care for people in these circumstances."