The Fife Arms announces second Braemar Literary Festival
The Fife Arms has announced the return of Braemar Literary Festival, inviting both residents and guests from further afield to come together in celebration of the world of words in all its forms.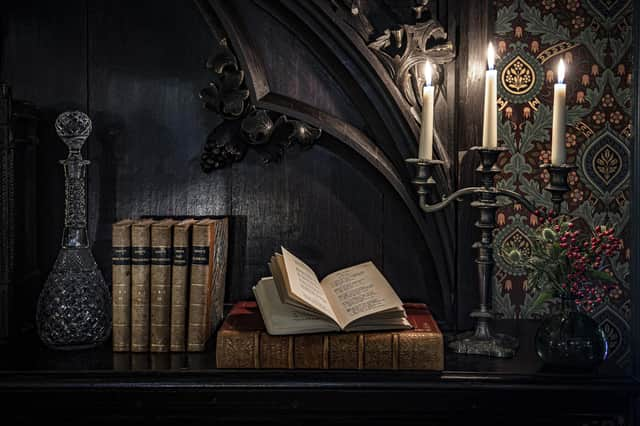 Taking place from Friday, September 29 to Sunday, October 1, and featuring leading cultural figures including Dame Judi Dench, Don Paterson, Anthony Horowitz and Rick Stein, the Braemar Literary Festival is once again collaborating with Her Majesty The Queen's Reading Room– a worldwide network of literary communities.
Over the course of the weekend, novelists, historians, artists, chefs, and actors will descend on the village of Braemar to honour the power and quiet beauty of the written and spoken word. Connecting bibliophiles of all ages with heartfelt readings from the authors who penned the words, the festival, which stands proudly as part of the new Scottish cultural scene, will provide a forum to engage in spirited discussion.
In addition to the above names, this year's star-studded line-up includes David Walliams, Brendan O'Hea, Tom Parker Bowles, Mary McCartney, Musa Mayer, Grace Dent, William Boyd, Sophie Berrebi, Chịkọdịlị Emelụmadụ, Flora Fraser and Lucy Barker with questions being posed by Sam Leith, Simon Groom and Vicky Allan amongst others.
The Festival will also feature a wide range of free workshops and events, such as a Tor Workshop with Scottish nature poet John Glenday and a Costume Literary Tour by The Braemar History Group.
Since opening its doors in 2018, The Fife Arms has established a reputation as a place of extraordinary and unexpected experiences: a place fuelled by stories and an inspired energy that actively embraces the historic alongside the contemporary, and always with hospitality, community, and creativity firmly at its heart.
The Braemar Literary Festival is an extension of this, aiming to reflect this same energy and diversity by exploring the use of words and text in their broadest sense; celebrating the works of bestselling authors alongside visual artists, spoken word performers, singer songwriters, scriptwriters, critics, and publishers alike, reflecting the many ways in which the 'literary' creatively enhances our lives.
Festival events take place in and around Braemar including St Margaret's and Braemar Village Hall with free creative workshops, walks and book signings at various village venues.