Tesco food donation bags set to support communities across Fraserburgh
Tesco is making it easier than ever for shoppers to give a helping hand to food banks and charities providing aid to people in Fraserburgh this summer.
The store will be offering pre-filled donation bags available for customers to buy and donate to the charities FareShare and the Trussell Trust.
The bags will contain items that are most needed by local foodbanks and charities. Customers will also get additional opportunities over the summer to round up their bill at the checkout to make it even easier to offer financial support.
Bags will be available in stores until Sunday, September 3, alongside every Tesco store's permanent collection point where customers can donate long-life food items all year round.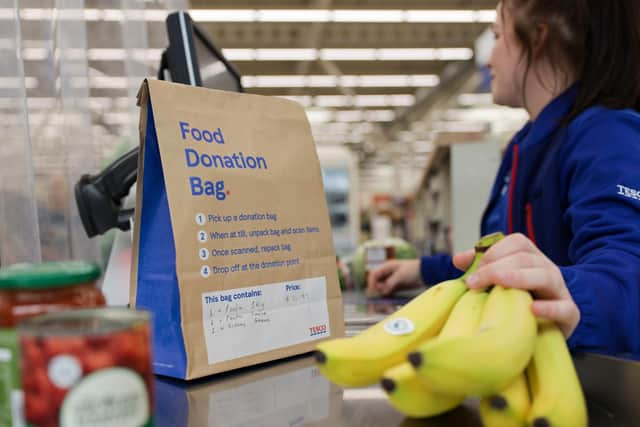 The option to round up at Fraserburgh tills will be available to customers from August28 to September 3.
Tesco Head of Community Claire de Silva said: "We're really proud of our partnerships with FareShare and the Trussell Trust and we want to continue to find ways to help them.
"With many food banks struggling to meet the rising levels of need, more people using food banks we wanted to make donating as easy as possible for customers that want to support their community.
"The donation bags will be available throughout the summer holidays, so it allows a real focus on families and children who need support."
Donations are more important than ever as the charities have reported an increasing need demand for food.