A terminally ill seven-year-old has been granted her final wish: to spend the day at Glasgow Central train station.
Sophia Walker, 7, got to sit in the cab of two different trains, help dispatch a service and take over the PA system during her visit last week.
The event was organised by the Les Hoey MBE DreamMaker Foundation, set up to grant the wishes of children between the ages of 1 and 16 with life-threatening illnesses.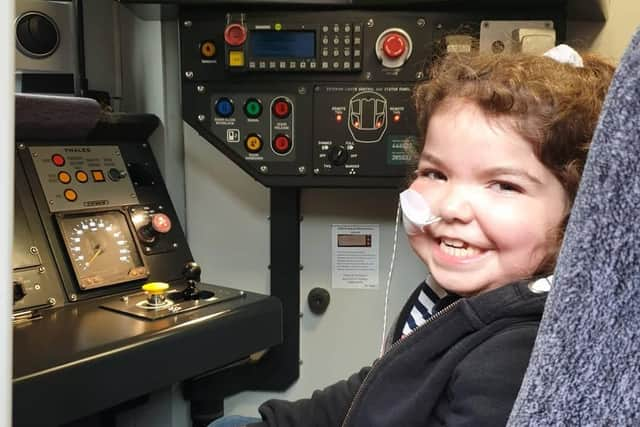 The foundation has had to stop accepting new requests during the pandemic, but Sophia's wish was described as "time-sensitive".
The excited seven-year-old's infectious smile had staff and customers laughing and smiling with her on her special day, the foundation said.
Sophia visited the station with her family, and was greeted at the train station with a special welcome message on the announcement board.
She got to sit in the cab of an Avanti West Coast Pendolino and a ScotRail Class 385.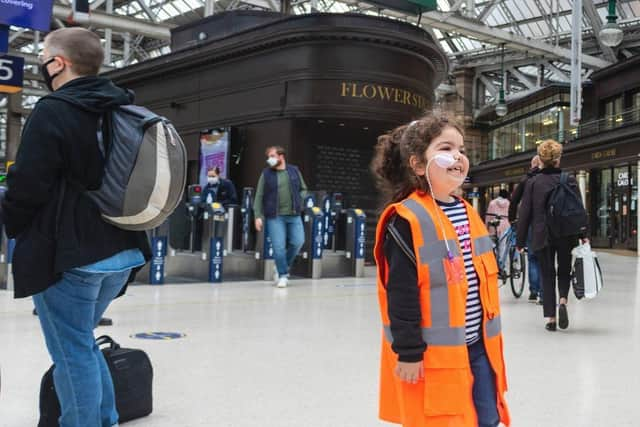 She also helped ScotRail staff send off a train to East Kilbride, took over the station's PA system and visited the abandoned low-level platforms.
She was presented with her own key and whistle, and finished off her eventful morning with lunch.
ScotRail said in a post on social media: "A huge thank you to the Glasgow Central family and Team Dreammaker, who pulled out all the stops to make this happen for Sophia and create memories for her family.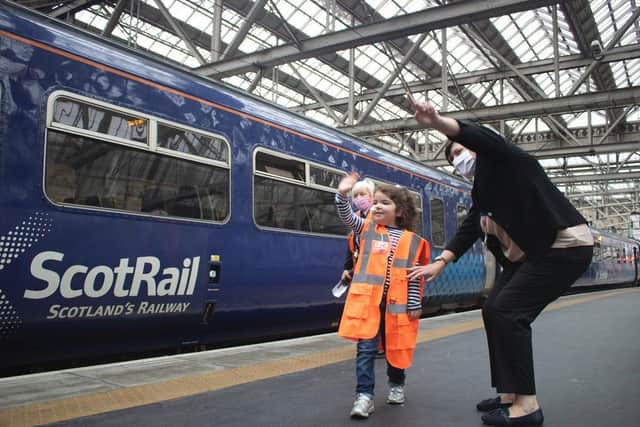 "We know who our employee of the month is going to be!"
A spokesman for the Les Hoey MBE Dream Maker Foundation said: "Gorgeous Sophia wanted to drive a train and Massive thanks to Network Rail and Scot Rail her wish came true.
"Sophia was invited to Glasgow Central Station where her name was in lights up on the board. She was given VIP treatment.
"She was then taken under the station to see the old tracks and the murals under the station before being treated to lunch and getting a gift of a train drivers key and whistle among other goodies.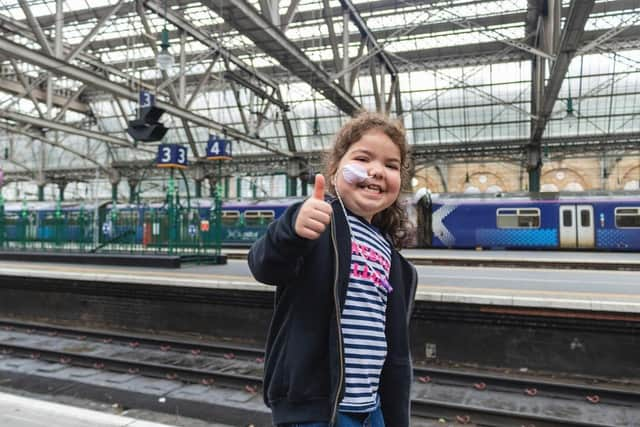 "Sophia was so excited and had so much fun and her huge smile was infectious and had everyone laughing and smiling with her."