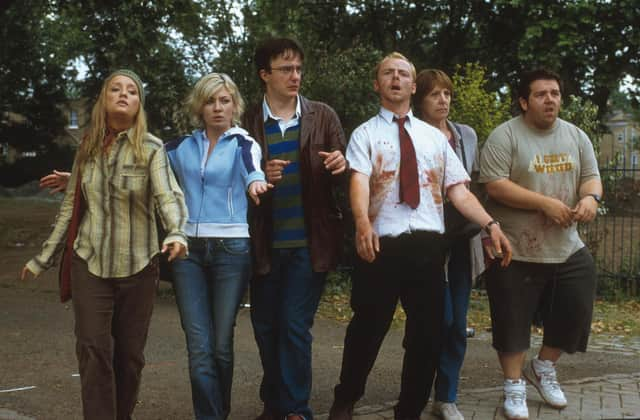 Nick Frost and Simon Pegg have updated the now-famous plan scene from Shaun of the Dead. Picture: Universal Pictures International
In the 2004 zombie apocalypse-themed hit, the pair discuss their plan to survive the outbreak of the undead, leading to the now-famous "Winchester" scene that, in the years since it's become a popular phrase for people to use in the face of a crisis.
Now, Frost and Pegg have given the hilarious scene an update, but this time, it's for the coronavirus pandemic and not the walking dead.
Featuring jokes about panic buying, political correctness and the original film itself, the clip also features some sound advice for what people should do under the threat of Covid-19 and no, it's definitely not to go to the pub.