STATS Group named Small-Medium Employer of the Year
STATS Group has been named as the Small/Medium Employer of the Year in the engineering and construction industry's annual awards.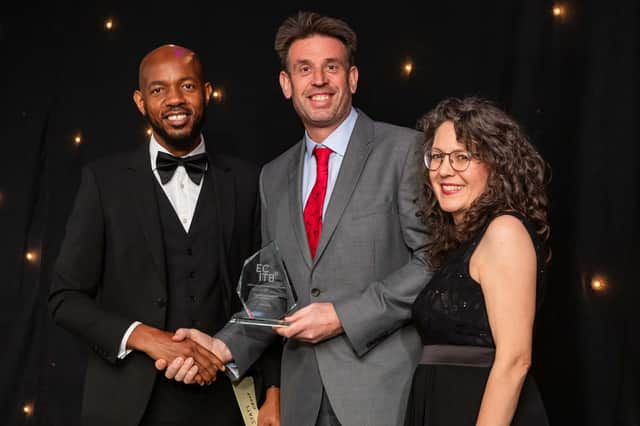 The pipeline technology company was honoured in the Engineering Construction Industry Training Board Awards.
Based in Kintore, STATS employs more than 150 staff in the UK, with a further 230 staff internationally, and are market leaders in the supply of pressurised pipeline isolation, hot tapping and plugging services to the global energy industry.
The Engineering Construction Industry Training Board (ECITB) said STATS was committed to fostering competency and a culture of improvement across the organisation, adopting the mantra "if you're not competent, don't do it" which underlined the company's dedication to training.
STATS has invested in on-the-job competency assessments and expanded training to include sustainability, diversity and mental health, which has resulted in improved safety, operational efficiency, compliance and employee satisfaction, underpinning the company's substantial revenue growth.
Andy Buckworth, Training and Competence Manager at STATS Group, said: "We put a platform in place and people have responded by committing to training and development. Everyone's bought into obtaining higher level skills relevant to the on-the-job work that we're doing.
"When it comes to training and development, we have a role and responsibility as an employer to support our staff in personal and professional attainment, but they've got to want to do it, and when that comes together the combined efforts are significant."
ECITB Chief Executive, Andrew Hockey, stressed that industry's most valuable assets are its people: "I would like to congratulate all the winners and finalists who exemplify the talent, innovation, resilience and endeavour that our industry holds in such high regard, setting standards to which we all aspire.
"The quality of nominations this year reflects the strength of talent in the industry and it was wonderful to celebrate all that is great about training and development in our industry with so many partners and friends representing organisations the length and breadth of the UK and internationally."