Spectacular Deeside photography exhibition now open
Deeside performance, arts and heritage venue St Margaret's Braemar has unveiled a specially curated exhibition, which runs from now until September, showcasing some of the area's very best photographers.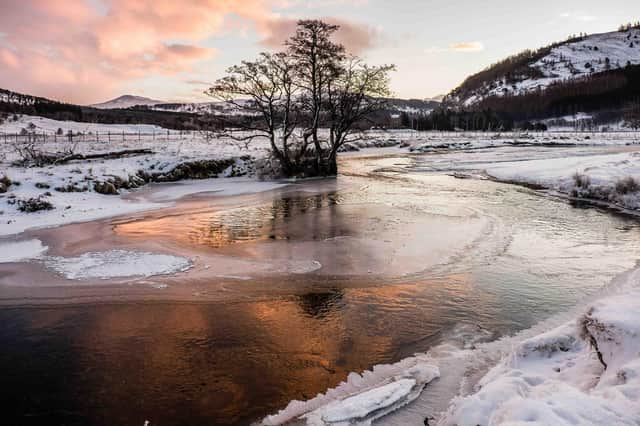 'Scene and Seasons' shows the wonders of Braemar and the surrounding area, from the highest rugged peaks of the Cairngorms to the tranquil glens and enchanting nature to be found among them.
The display, which opened with a special preview viewing for Friends of St Margaret's and the local community last weekend, spotlights six artists — Anke Addy, Léo Amory, Magali Brat, Martin Bennie, Gail Nixon and Shaila Rao — all of whom live and draw inspiration from the natural wonders to be found on their doorsteps.
St Margaret's is an A-listed former Episcopal church on the Buildings at Risk Register, which has found new purpose in recent years as a thriving arts centre, supported by local volunteers.
It opens its doors for concerts throughout the calendar year, and as a popular visitor destination at the heart of the village of Braemar.
It is open through the day from 10am to 4pm from spring until late summer.
The exhibition is free to visit, however donations towards the upkeep and future renovation of St Margaret's are warmly welcomed.
Commenting, St Margaret's trustee and exhibition co-ordinator Colin Wight said: "These are six very talented local photographers.
"They all live in or around Braemar and Upper Deeside and love the area, the environment and its wildlife.
"That really comes across in the photos on display and we have managed to captured the clear passion they all have for their subject matter in an accompanying video which can be viewed alongside the exhibition.
"The photos are simply stunning and will give locals and visitors alike a fresh perspective on this most beautiful part of Scotland."
Further details about St Margaret's Braemar can be found at stmargaretsbraemar.org.uk, including the full upcoming programme of events.