'Socially distanced' parkour sees surge in popularity amid coronavirus pandemic
Parkour classes see surge during coronavirus pandemic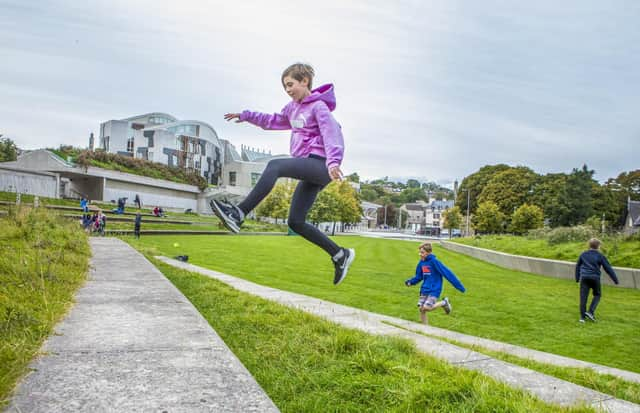 Parkour has surged in popularity during the coronavirus pandemic - with hundreds of children taking part in the 'socially distanced' extreme sport every week.
Coach John Hall, 31, said he has seen a huge increase in the number of children and adults taking up classes since lockdown.
The sport is all about running, crawling, jumping and hurling yourself freely over obstacles to get from one point to the next - in the fastest way possible.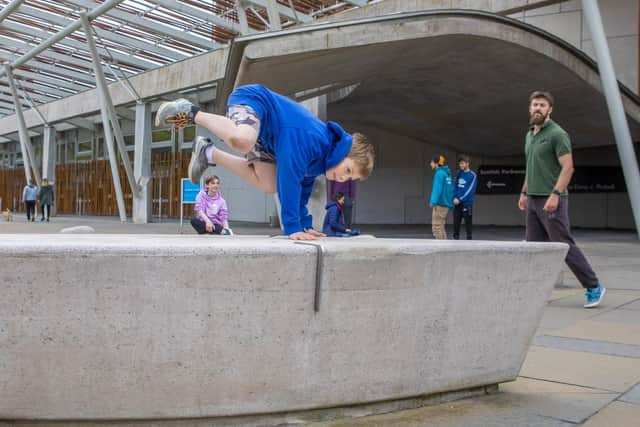 John teaches more than 100 children and 50 adults a week at his Access Parkour classes in Edinburgh.
John said: "We were lucky enough to begin coaching again in small numbers back in July.
"As the schools went back and parents were looking for a bit more structure in their week, we found more and more children were coming to the classes.
"We have had the wonderful experience of seeing a huge increase in the number of children taking up parkour since coronavirus.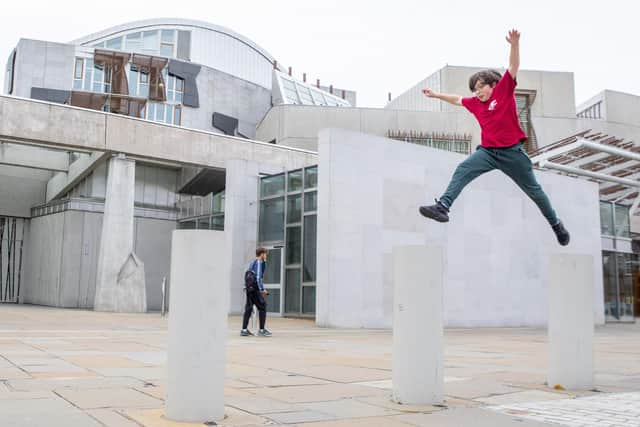 "I think parents are trying to find a balance between making sure children have access to physical activity and fears of how to keep themselves and kids safe in a group.
"Our work is outdoors, and we keep six kids to a group, with a maximum of 18 children per class, working with three different coaches."
John added that parkour is a non-competitive, individual sport which proves popular with lots of children.
He said: "It's not a competitive sport and we have lots of parents who come to us and say their child is interested in sport but can't get them into football, for example.
"Parkour is about improving yourself rather than competing against each other.
"A lot of the time I think people feel physical activity is about being the best but that's a sad message because it's for everyone.
"Competitive sports are great, and a lot of people find their community, but many people don't find love in competition.
"We play familiar games with the children, like hopscotch, Simon Says and the floor is lava.
"They learn to play with the movements until they have the fundamentals but it's amazing to see after a few years of training they have built up an impressive skill set.
"You get parkour in Minecraft and Fortnite and I think a lot of kids think they want to try it out themselves.
"It can feel like a computer game because you start off with simple challenges and they get harder and harder as it goes on."
John, who studied chemistry, was a material scientist before realising he could make a career out of his passion for parkour seven years ago.
He said: "When I was 15 I was in my computer studies class at school and the teacher showed us a video of these crazy men jumping around roofs in London.
"I just loved it immediately and it's been a wonderful experience to watch it grow in popularity in the last seven years."
John and his team of coaches deliver parkour classes to schools across Scotland, and before lockdown they were teaching 1,000 children a week in 40 different school.
They have a pilot after-school programme booked with Midlothian Council and expect to start back at more schools after the October break.