The Celtic rockers will headline the Big Gig on the Back Green, sponsored by Urquhart Joinery Services, on Friday, June 30, kicking off the 30th anniversary of the event.
Fans can purchase tickets to see them live on the ACE Winches Scottish Traditional Boat Festival website www.stbfportsoy.org at the early bird rate of £30, for a limited time. This licenced event is for 18s and over.
Skerryvore's 'Angry Fiddler,' Craig Espie says: "We had a brilliant night at Portsoy last year, at a great event with a really enthusiastic audience. We are looking forward to returning again in June, bringing some new music from our new album, and celebrating the festival's 30th anniversary."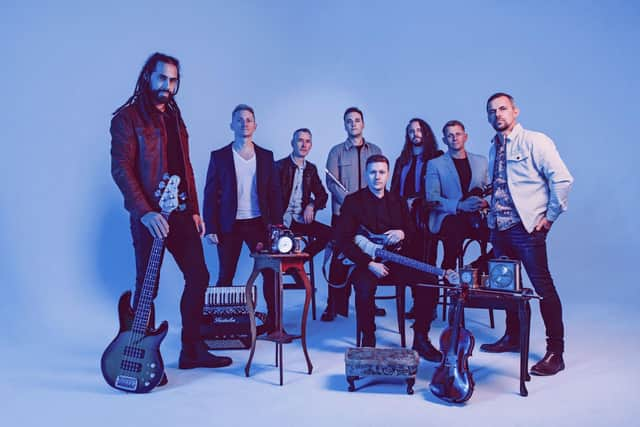 Skerryvore will be supported by Dundee-based Sean Findlay with Adam Smith, who are currently making waves in the Scottish music scene.
The annual ACE Winches Scottish Traditional Boat Festival will take place on Saturday and Sunday, July 1 and 2. A flotilla of traditional boats will drop anchor in Portsoy's historic harbour, alongside a programme of crafts, music performances and local food and drink, over the two days. Tickets for the event can also be booked now from the website and include the option of a great value weekend pass, allowing entry on both days.
Festival chairman, David Urquhart says, "Skerryvore performed live at the festival last June and received huge acclaim, so I just knew we had to bring them back again this year.
"2023 will be a special year as it marks the 30th anniversary of the festival. We have been working to enhance our programme for this year, strengthening the elements our visitors enjoy, whilst expanding our maritime and water-based activities. It would not be possible to deliver an event of this scale and quality without our sponsors, supporters and volunteers who come forward each year to support us, and we are very grateful for their continued dedication and commitment."