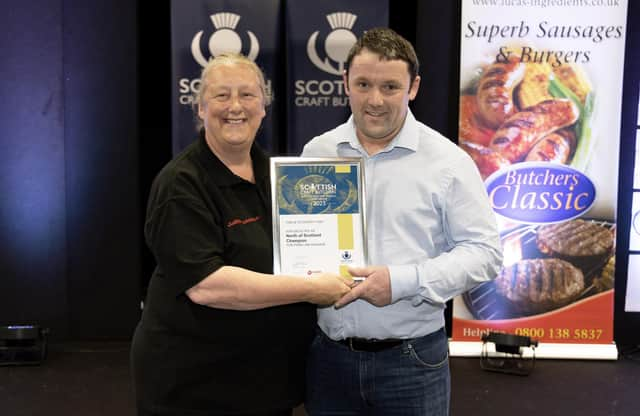 The contest that is held every second year attracted almost 70 entries which were firstly judged by region, and then the regional champions faced another tasting panel of experts to establish the overall winner.
The result was a win for Presly & Co who fought off strong competition from the region to take the crown for the North of Scotland region.
George Jarron, President of competition organisers the Scottish Craft Butchers said: "These competitions are treated very seriously by the craft butcher sector and awards are much coveted.
"The recognition usually confirms what the business' customers already think but the endorsement is an important reminder of the reasons to make it a habit to shop there and even go out of your way to find these award-winning products."
Judith Johnson from competition sponsors Lucas ingredients, said: "Pork sausages are a staple part of the household mealtimes whether it is for breakfast, lunch or dinner.
"Lucas ingredients are delighted to once again sponsor this competition and recognise the skill and dedication that local craft butchers put in to provide consumers with high quality produce time after time."