She Shire celebrates six months of empowering women
She She, the community group based in Fraserburgh, has recently celebrated its six-month anniversary, marking a significant milestone in fostering creativity, connection and women's empowerment in the town and throughout Aberdeenshire.
In just six months, She Shire has become more than a premise; it's a thriving community that has embraced and uplifted women from diverse backgrounds.
The mission to provide an environment for women to flourish personally and professionally has resonated strongly, making She Shire a go-to destination for women seeking empowerment.
Since its inception, She Shire has witnessed women excelling in their endeavours, utilising the empowering workspaces to achieve new heights in their careers and creative pursuits.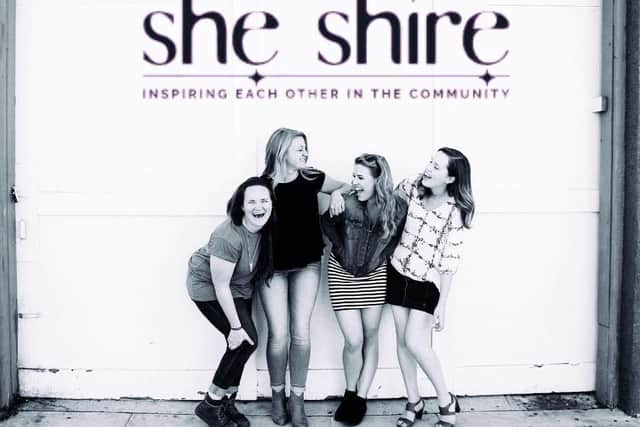 The creativity hub has been buzzing with artistic energy, with women expressing themselves through various forms of art, from painting and writing to innovative projects.
She Shire's commitment to community building has also resulted in numerous successful events, workshops and networking sessions, fostering connections among women in the Shire.
The wellness corner has also played a vital role in promoting self-care and mental health, ensuring a balanced approach to personal and professional growth.
She Shire has also witnessed the launch and growth of several women-led busiesses, with the entrepreneurial support programmes proving instrumental in their success.
Reflecting on the six-month journey, Ashley Mackie, the visionary behind She Shire, expresses gratitude for the incredible response.
"Six months ago, we embarked on a mission to create a space that celebrates the strength and potential within every woman.
"The support and growth we've witnessed in this short time are truly inspiring," she said.
She Shire is brand new networking group which covers the areas of Fraserburgh, Peterhead, Mintlaw and Crimond and supports women in business.
Its mission is to empower women entrepreneurs and business owners through education, inspiration, and networking opportunities.
The organisation provides a platform for women to connect with like-minded individuals, share experiences, and access resources to help them start and grow their businesses.
She Shire offers a range of events and workshops throughout the year, as well as an annual conference, to provide members with opportunities for learning and networking. It also offers mentorship and coaching programs to support women in developing their business skills and achieving their goals.
It is committed to promoting diversity and inclusion in the business community and advocates for equal opportunities for women in business.
It works closely with other organizations and businesses in the region to support economic growth and development in Aberdeenshire.
For more information, please visit www.talentedmarketing.com/she-shire