Scottish Government to spend nearly £36m on cycling 'mega event' as budget soars towards £60m
It is billed as one of Scotland's biggest ever sporting spectacles and the biggest cycling event to be staged anywhere in the world.
But now it has emerged the cost of an 11-day "mega event" expected to bring more than 8,000 elite and amateur cyclists to compete in Scotland is soaring at least £10 million over budget and may cost as much as £60m to stage.
The Scottish Government, which had previously capped its backing for the inaugural UCI Cycling World Championships at £30m, has admitted that it has upped its funding to nearly £36m, while Glasgow City Council's contribution is now expected to reach £16m.
A further £8m in public funding was ringfenced for a fund to help create new cycling facilities across Scotland, while a £1m fund was set up to support community cycling projects and events to coincide with the championships.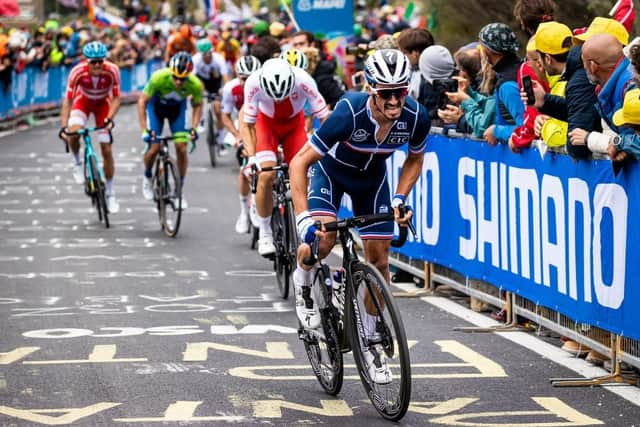 They have previously been predicted to generate more than £67m for the economy.
However the government has signed off an additional £5.6m for the event, which will run from August 3-13, since its overall budget was approved at Holyrood in February.
The soaring cost of staging the event and the need for additional public funding has never previously been disclosed by the government.
Glasgow led a bid to secure the forthcoming championships after global governing body Union Cycliste Internationale (UCI) announced plans to bring together 13 different existing competitions for a new "mega event." Government tourism agency VisitScotland created a limited company to deliver an event budgeted at u to £50m.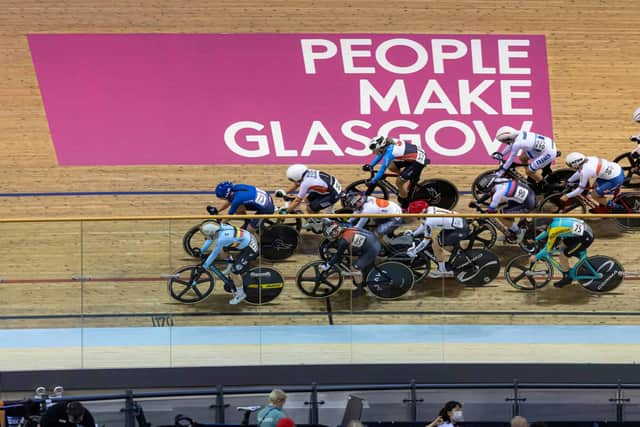 The need for an eleventh-hour bail-out only emerged in a Glasgow City Council report seeking approval for another £1m to be spent by the authority, with the impact of the pandemic and soaring inflation being blamed for the "significant financial pressure" on the event.
The government has increased its budget for sporting and culture events by a third – to more than £24m – for the current financial year to help bridge the funding gap for the cycling event, which will be staged once every four years.
The government was forced to reinstate a planned £7m funding cut for its arts agency Creative Scotland following a backlash from union leaders and culture sector campaigners. The quango's 10 per cent cut, reinstated when the final budget was set in February, was originally imposed despite pleas from Creative Scotland and industry leaders for help from the cultural sector to deal with a "perfect storm" of factors.
More than 120 countries are expected to be represented in the cycling competitions, which will be staged across Scotland, and will include road, track, BMX, indoor, mountain bike and para-cycling events.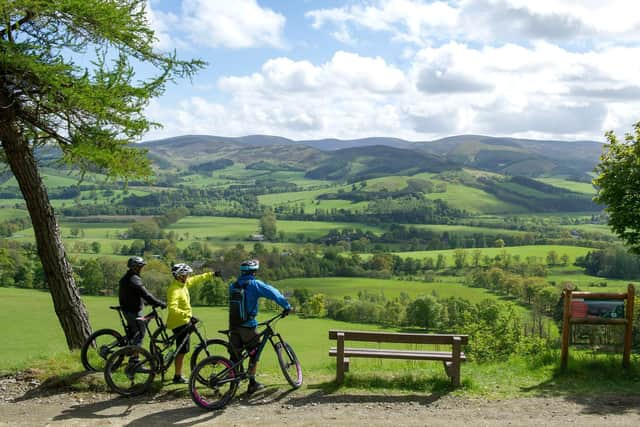 There was no mention of the budget soaring well above £50m or the need for more public subsidy in January, when the Scottish Government promised there would be a "lasting legacy" from the event, or when then First Minister Nicola Sturgeon launched ticket sales in February, days after the government's budget plans were voted through Holyrood.
Locations hosting events in Glasgow include Kelvingrove Park, the Emirates Arena, the Sir Chris Hoy Velodrome and the Glasgow BMX Centre. Other events will be held at the Nevis Range, in Fort William, Glentress Forest in the Borders, Stirling, and Dumfries and Galloway.
The new Glasgow council report states: "Significant savings have been achieved, however it is the case the total budget for the project will need to be increased. A large part of the total budget remains to be committed and so is at risk from inflationary pressure.
"Cycling World Championships Ltd continues to take action to bear down on this pressure. However, in order to help bridge the budget gap, additional funding from principal funders is also considered to be required."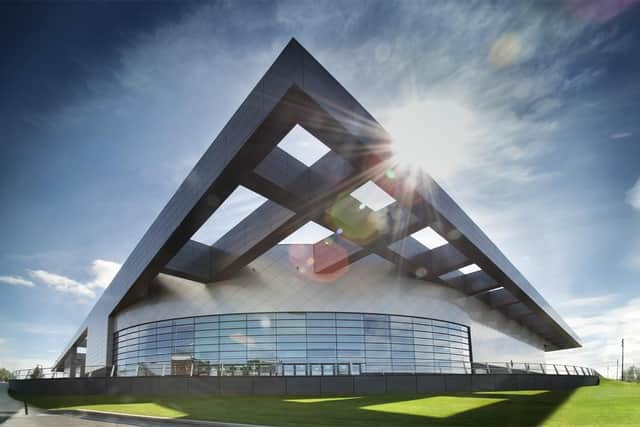 A Scottish Government spokesman said: "The Cycling World Championships are a great opportunity to promote all that Scotland has to offer to a huge international audience.
"The government is the biggest funder of what will be the biggest cycling event in the world, providing funding of almost £36m over the lifetime of the project for the planning and delivery of the event, as well as ensuring that it leaves a lasting legacy across Scotland.
"With many free events happening across the country, the championships will bring a range of benefits to individuals and communities across Scotland, through supporting tourism and the cycling industry while encouraging more participation in cycling. It will also provide a platform for highlighting women's participation in sport."
A spokeswoman for the championships said: "The original budget for this event was projected to be between £45-50m over a five-year period, including an allowance for contingency.
"Like several other events and businesses, the economic challenges brought on by world events beyond our control have put pressure on our budget.
"Significant efforts to reduce expenditure where possible have been, and continue to be made, however budgets have been reviewed to ensure the championships are delivered to the standard required of major international event and that will leave a lasting legacy across the country and enhance Glasgow's and Scotland's reputation as a world leading events destination.
"The revised budget for the event now stands between £57m and £60m."
VisitScotland chief executive Malcolm Roughead said: "The Cycling World Championships is the world's biggest cycling event, attracting athletes and spectators from across the globe. Excitement and interest in the championships will only increase in the coming months.
"Events of this scale bring thousands of visitors to our shores, in turn boosting our economy, creating jobs and sustaining communities.
"The accompanying global media exposure will see Scotland's scenery and landscapes beamed into millions of homes, introducing our country's renowned offering to new audiences and inspiring future visits.
"This presents a unique opportunity for Scotland to establish itself as a leading cycling tourism destination, be that for a cycling holiday or cycling as part of a holiday."
Comments
 0 comments
Want to join the conversation? Please or to comment on this article.