Scotsman Obituaries: Vince Hill, British singing star best known for cover of Edelweiss
Vince Hill, singer. Born: 16 April 1934 in Holbrooks, Coventry. Died: 21 July 2023 in Henley-on-Thames, aged 89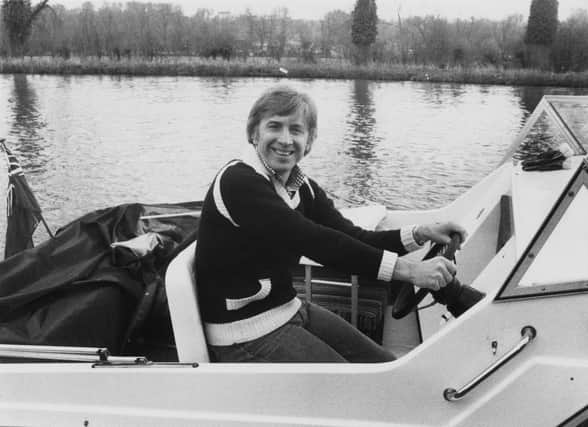 Les Dennis, Linda Nolan and Sir Tim Rice have led tributes to Vince Hill who has been described as a "brilliant" performer and "top ballad" singer.
The 89-year-old classic pop star, who reached number two in the UK charts in 1967 with a cover of The Sound Of Music song Edelweiss, died at his home in Henley-on-Thames, Oxfordshire.
He had worked with leading lights from the world of entertainment including Dame Barbara Windsor, Dame Vera Lynn, Tony Christie and Cilla Black.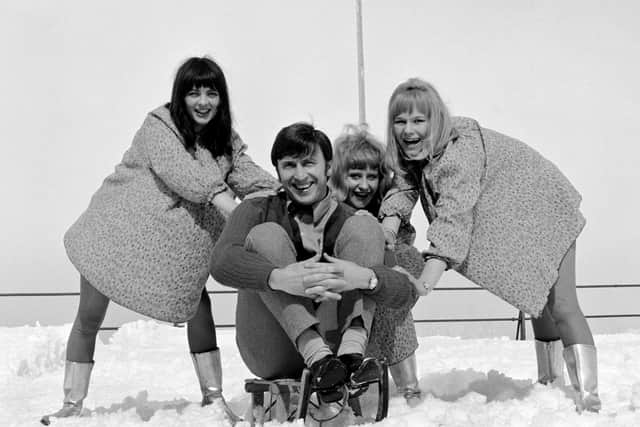 Former Family Fortunes presenter Les Dennis said the news of Hill's death made him "cry" . The comedian, who came across the singer through work, wrote on Twitter: "He was brilliant on stage and more importantly he was a lovely man."
Sir Tim Rice, the lyricist best known for his work on shows such as Joseph And The Amazing Technicolor Dreamcoat with Andrew Lloyd Webber, said he got to know Hill when he worked as personal assistant to the late producer Bob Barratt at EMI Records.
He wrote that he was a "top ballad singer" and "lovely fellow" who had "impeccable phrasing and tone".
Linda Nolan wrote on Instagram she was "absolutely devastated" as Hill was such a "huge supporter" of Anglo-Irish girl group The Nolans and a "good friend" of her family.
She added: "I even did one of my first solo pantos with him in 1985. Sending love and condolences to his wonderful family."
A statement on Hill's website said: "Vince created a musical legacy... He and his tunes will remain forever in our hearts."
It added that he was a "one of a kind" and a "wonderful guy" who was "loved universally", along with asking for privacy for his friends and family.
Born in Coventry in 1934, Hill began singing as a teenager and released his debut album The Rivers Run Dry in May 1962. His subsequent records, 1967's Edelweiss and 1978's That Love Feeling, also placed in the charts.
Hill also had hits with the tracks Take Me To Your Heart Again, Roses Of Picardy, Love Letters In The Sand and Importance Of Your Love throughout the 1960s and 1970s.
Johnny Mans, who produced and promoted Hill's show, said in a statement to the PA news agency he was "saddened" by his death.
Mr Mans added: "Over the years I presented his numerous theatre tours and always found him to be a true gentleman and an incredible professional, with a superb singing voice."
"Both Vince and his wife Annie became close friends to me and my family and he will be missed by all who knew him. He was a star among men."
Hill released 25 studio albums, performed at the Sydney Opera House, London's Royal Albert Hall and the London Palladium and was also a TV and radio presenter. He had the BBC Radio 2 show Vince Hill's Solid Gold Music Show along with an ITV chat show called Gas Street.
Hill also performed a rendition of Jerry Herman's Hello, Dolly! with Lulu for Margaret Thatcher before she became prime minister. They sang Hello, Maggie! at a Conservative Trade Unionists event in Wembley in April 1979 and Hill would follow this up by making the 1983 general election campaign song It's Maggie For Me.
Radio DJ Tony Blackburn and retired boxer Frank Bruno were also among those to celebrate Hill for his kindness and professionalism.
In a Twitter post on Sunday, Blackburn wrote: "So sorry to hear that singer Vince Hill passed away yesterday. We were in the same agency in the 60s and he was a very nice guy."
Bruno, who worked with Hill on charity shows, reflected on him being an "ultimate professional".
He wrote: "I remember once a mic stand suddenly collapsed on him when he was about to start to sing a song, he said 'let's do that intro again' and he carried on cool as a cucumber."
Hill also recorded songs Love Me True for 1966 action film Cast A Giant Shadow, starring Kirk Douglas, and When The World Is Ready for Yul Brynner's 1967 adventure movie The Long Duel.
He also had a theatre career as the Cowardly Lion in a Royal Shakespeare Company production of The Wizard Of Oz and as the composer Ivor Novello in My Dearest Ivor.
In September 2016, Hill's wife Annie died from a degenerative lung condition after their more than 50 years of marriage.
The couple had previously lost their son, Athol, in 2014.