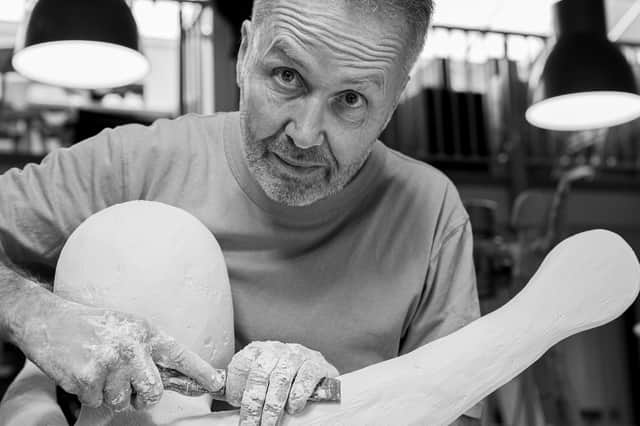 Steuart Padwick was, as his friend the designer Thomas Heatherwick described him, "one of the most free-thinking, creative people I've known. At the heart of his work was a brilliantly curious mind, combined with the practical experience of many years of making things."
He was born in 1959, in Plymouth, to Michael Francis Drummond Padwick, a mechanical engineer in the Royal Navy, and Nita Daphne Ruth Harris, an artist and sculptor. As the child of a parent in the services, he moved constantly throughout his childhood, including several postings in Sydney.
He started boarding at the young age of eight, ending at Bedales, the famously liberal and progressive coeducational school in Hampshire, from the age of 13.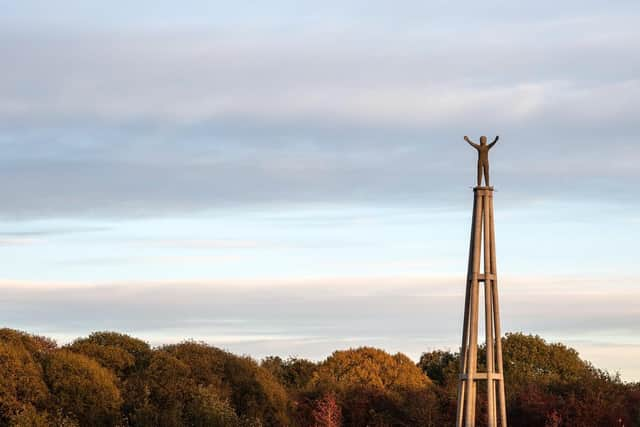 Feeling abandoned , it was during this time that Padwick began struggling with his mental health – something that would continue on and off throughout his life. Padwick said, "I did have one safe haven that protected me. I lived in the workshop as much as I could. "
In 1978 Padwick gained a place at Parnham, the prestigious John Makepeace school for Craftsmen in Wood. "Parnham was an extraordinary place," Padwick said. "One day you would be making perfect dovetail joints, the next you'd be creating shelters in the woods."
In 1981 Padwick moved on to the Royal College of Art to study furniture design.
This was a difficult time for Padwick in many ways. He left to pursue a career in acting, and to reconnect with himself creatively.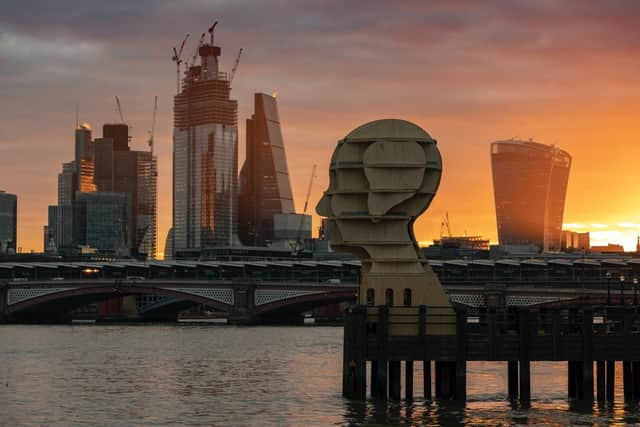 Padwick then joined Conran in 1997 as a buyer and designer of own-brand furniture ranges.
Former creative director Alex Willcock said: "At the time, Conran was one of the leading homeware brands in the world. Steuart was an integral part of our success and had an extraordinary ability to get on with everyone and anyone and bring them on board."
From 2009, he launched himself as a design brand and shortly after, in 2010, he became the first and one of the all-time best-selling designers to work with Made.com – selling 10,000 plus pieces a year.
His designs had a sculptural quality and often an element of humour. "Someone once said I created 'designs to make you smile' – I love that!" said Padwick.
Brent Hoberman, CEO and founder of Made.com, said: "Steuart's humbleness contrasted wonderfully with his genius as a furniture designer.
"His elegant signature designs were the bedrock of the made.com brand at inception. They captured the essence of the brand, which stood for the democratisation of quality design."
Success with Made enabled Padwick to develop his work as a sculptor. In 2014 Padwick went on a studio residency on an island off Maine in the USA. During this time he created a very personal sculpture by the shoreline, called Head Above Water – a piece about coming to terms with many of his personal demons.
When, in 2018, Padwick was offered a jetty on London's South Bank to design something for The London Design Festival, he started work on a new Head Above Water, this time for anyone and everyone.
This was the beginning of an incredible journey, working with his partner, the creative and project director Natalie May, creating large scale public works that would culminate with The Hope Sculpture in Glasgow.
Head Above Water was a 9-metre high, interactive wooden sculpture on London's South Bank, dramatically altering the London skyline.
The "Head" was deliberately gender, race and age-neutral and stood as a symbol of hope, bravery, compassion, positivity and change, for those who have come through or are still confronting mental health issues, and the people who support them.
At night the Head Above Water was lit, and people were able to engage with its changing colours to reflect how they were feeling through a designated Twitter feed, in real time.
Playwright Simon Stephens called it "a bracing bold, bold intervention into the city's skyline. A clarion call to remember our humanity from the banks of the most beautiful city on earth."
In 2019 Padwick and May created Talk to Me, two giant interactive cuboid sculptures along King's Boulevard in Kings Cross, London, as part of The London Design Festival.
These seated and standing wooden figures voiced poignant and uplifting words to passers-by, written and recorded by poets, writers, actors, and mental health ambassadors, including Niamh Cusack and Christopher Eccleston. The message of the pieces was simple, that through communication with one another, the weight so many of us carry can be lessened.
In 2021 Padwick and May created The Hope Sculpture installation, sited at three locations across Glasgow as a legacy of COP26. These monumental city-wide sculptures reflect on the scale of the climate emergency and achieved an extraordinary 75 per cent lower carbon build.
The Beacon of Hope at Glasgow Central Station is fabricated using cross-laminated Scottish Sitka Spruce, The Hope Triptych at Rotten Row Gardens from locally reclaimed steel and the soaring 23.5m high Hope Sculpture at Cuningar Loop is the UK's first 100 per cent cement-free concrete superstructure, paving the way for significant reductions in CO2 within the global construction industry.
Padwick's design was inspired by the chimney stalks that littered the East End of Glasgow during the mid-1800s; however, instead of smoke billowing from the top of the slim 20m-high columns there is a child, reaching out to a greener, hopeful, more positive future.
He reinterpreted the same Child of Hope figure in the other two sculptures. Thirty leading Scottish writers and poets – including Douglas Stuart, Jackie Kay, Ali Smith and Andrew O'Hagan – and local children, wrote words of hope which are inscribed onto the sculptures.
"These sculptures remind us that even in the bleakest of times we can offer a beacon of hope for the future," said Professor Sir Harry Burns, Director of Global Public Health at The University of Strathclyde. "Hope empowers us to act, and by taking steps to protect the future or our global environment we can safeguard our physical and mental wellbeing."
Steuart Padwick found love later in life with his partner and sometime collaborator Natalie May.
He was a man of huge creativity, energy, passion, humour, kindness and generosity and touched so many lives in so many ways. He was an adventurer who lived life to the full, enjoying paragliding (until he crashed and broke his back and almost everything else!), motorcycling and, most of all, skiing.
He is survived by Natalie May (Alexopoulos) and a son, Todd, from an earlier relationship with Vanessa Ewan, and his siblings, Lisa and Rob.
If you would like to submit an obituary (800-1000 words preferred, with jpeg image), or have a suggestion for a subject, contact [email protected]