Scotsman Obituaries: Peter Brunt, gastroenterologist and physician to Queen Elizabeth II in Scotland
Reverend Professor Peter William Brunt CVO OBE, consultant gastroenterologist and Physician to the Queen. Born: 18 January 1936 in Prestatyn, Wales. Died: 25 July 2023 in Morpeth, Northumberland, aged 87
An impromptu trip to New York's Bronx district was a defining moment in the career of Peter Brunt, whose trajectory through the medical sphere saw him become one of the United Kingdom's leading gastroenterologists.
He had only arrived in the United States the previous lunchtime, about to start as a young research fellow at John Hopkins School of Medicine in Baltimore, when he was enthusiastically whisked off to New York by the renowned clinician and researcher Victor McKusick, regarded as the founding father of medical genetics.
They visited a poor Jewish community where children were affected by the rare disease familial dysautonomia, also known as Riley-Day syndrome, whose symptoms include gastrointestinal issues.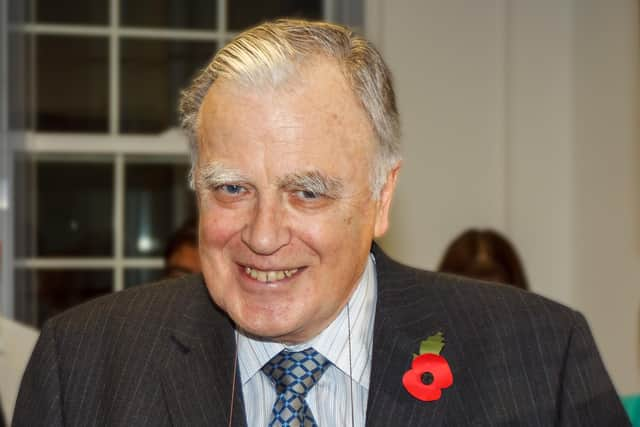 Little was known about the disease and the visit was to prove the start of a research study.
"This was me, swept into this as a project within less than 24 hours," Brunt recalled in an interview for the Royal College of Physicians of Edinburgh (RCPE). "And that's what I did my MD on and it was fascinating."
By the time Brunt left America two years later he knew gastroenterology was the field he wanted to pursue.
After spells in Edinburgh and London he moved to Aberdeen where a gastroenterology centre now bears his name and where he became Physician to the Queen, once looking after the Queen Mother when she swallowed a fishbone – an incident that generated worldwide headlines but which he met with his customary discretion.
Brunt was born in Prestatyn to Florence and Harry Brunt, a bank manager. There was no history of medicine in the family and Brunt's only real experience of the profession was when he was hospitalised for anaemia as a child.
His father's job meant the family moved regularly and he was educated at Manchester Grammar, Cheadle Hume and Southport's King George V schools.
After graduating in Medicine from Liverpool University in 1959 he took on various house jobs in Liverpool before the chance of a research fellowship came up in Baltimore.
By this time he was married to Anne, also a doctor, and had three children, the youngest only a month old when he set off for the States.
"It was quite a struggle financially but enormously worth it," he later said. Returning with his family to the UK in 1967, he needed to find a job. Gastroenterology was a still young specialism with only a few units here and he initially worked as a lecturer at Edinburgh University.
Brunt later became a senior registrar in the gastroenterology unit of the city's Western General Hospital before becoming a Wellcome Clinical Fellow at the Royal Free Hospital, London, under Dame Sheila Sherlock, a pioneer in liver disease, something which also became a lifelong interest.
After his appointment as consultant physician in Aberdeen in 1970, he established a progressive unit with expertise across gastroenterology and liver disease which also provided specialist outpatient medical care for Shetland Islands' patients. The Peter Brunt Centre at Aberdeen Royal Infirmary now houses the outpatient and endoscopy facilities for gastroenterology.
An innovative clinician, he was an early user of video endoscopy. Other advances were a comprehensive research database in inflammatory bowel disease and a highly progressive gastrointestinal bleeding unit, resulting in major improvements for patients.
He became Physician to the Queen in Scotland in 1983 and in 1994 his services to medicine were recognised when he was made an OBE.
Two years later Brunt was awarded a personal chair in medicine by the University of Aberdeen.
When he retired, in 2001 he was made a Commander of the Royal Victorian Order for his 18 years' service to the monarch, having visited the Queen and Queen Mother many times during their Balmoral stays. Brunt's interest in liver and alcoholic liver disease extended beyond his own hospital posts: he served as a director of Alcohol Focus Scotland, Alcohol and Drugs Action and the Medical Council on Alcohol.
He was also a council member of the RCPE, a former president of the Association of Physicians of Great Britain and Ireland and had either chaired or been a member of 48 medical advisory bodies, including the Chief Medical Officer's Review of Acute Medical Services Quality and Accreditation Committee and the Nicolson Committee on Licensing Law – extensive expertise demonstrating his huge influence on medicine in Scotland and the UK.
He believed that doctors should not only improve patient care through their clinical practice but by promoting high standards within the health service.
Tall, charming, confident and entertaining company, his views on matters medical and otherwise were sought-after and highly regarded. Unlike those of other doctors, Brunt's medical notes were always totally legible, albeit flamboyantly written in bright purple or green ink.
A man of strong Christian faith, alongside work he studied divinity, being ordained a non-stipendiary minister into the Scottish Episcopal Church in 1996 and a priest the following year.
He preached regularly in Aberdeen and continued to do so in Northumberland, where he moved after his wife's death in 2019.
Peter Brunt is survived by two of his daughters, six grandchildren and a great granddaughter.
If you would like to submit an obituary (800-1000 words preferred, with jpeg image), or have a suggestion for a subject, contact [email protected]