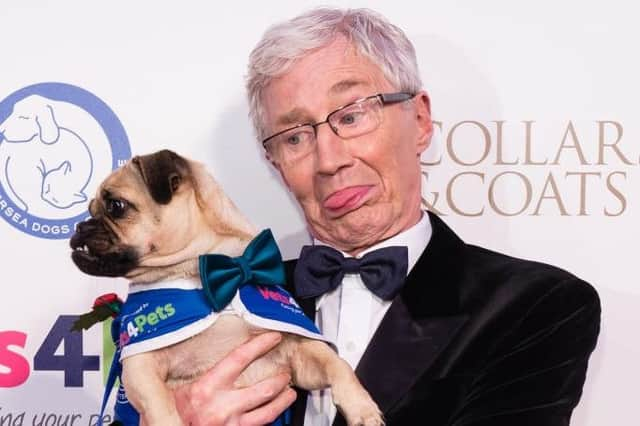 Paul O'Grady was an outrageous gay drag queen who ultimately acquired the status of BBC "national treasure".
He made his name on the London gay scene and then at the Edinburgh Fringe, outgrew his drag creation Lily Savage and wound up taking over Blind Date from the beloved Cilla Black and sharing screen time with Queen Camilla on his show Paul O'Grady – For the Love of Dogs.
More than outrageous or camp, O'Grady was funny, with a warm, unforced manner. He had that rare ability to say seemingly offensive things and make them amusing, almost charming, though he did have his detractors – homophobes, who objected to his passionate advocacy of gay rights, and Tories, who perhaps took a little too seriously his suggestion that he would like to see the heads of David Cameron and George Osborne on spikes on Tower Bridge.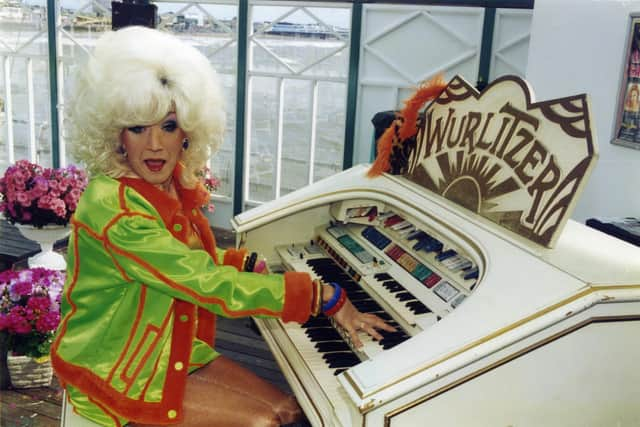 On screen and radio O'Grady was comfortable company, comforting, like having a natter and gossip in the pub with an old friend you had not seen for a while.
O'Grady drew on life, life as a gay man, life as someone who grew up in an Irish immigrant Roman Catholic family. For Lily Savage and for funny stories, he drew on relatives and on people he met during a colourful life that took him from childhood in Merseyside to work as a barman in a Manila brothel and back to London and to those breakout performances in Edinburgh in the late 1980s and early 1990s.
"The Edinburgh Festival changed my life," he wrote in Open the Cage Murphy! – Further Savage Adventures, one of several books of memoirs. "The experience opened doors for me that would otherwise have been firmly closed, exposing me to a much wider audience than I'd previously been used to."
Although he lost out to Frank Skinner for the Perrier Award in 1991, he was now very much in the showbiz consciousness and on the radar of producers. By the mid-1990s he was presenting The Big Breakfast and Blankety Blank, in the persona of Lily Savage.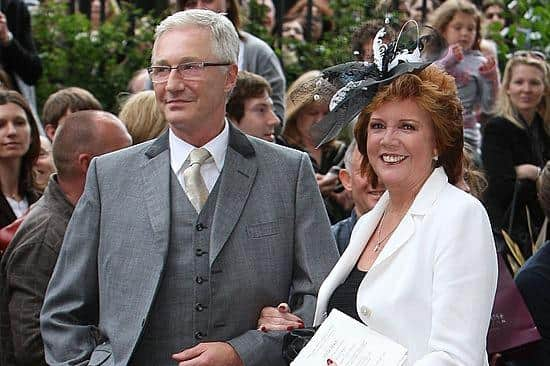 A decade later and Lily had made way for Paul and he had his own ITV chat show – The Paul O'Grady Show, not that he was turning his back completely on the Beeb.
He stood in for Elaine Paige on her Sunday afternoon show, playing songs from stage musicals. He proved so popular that he was given his own Sunday show – Paul O'Grady on the Wireless.
He was born Paul James O'Grady in Tranmere in 1955 into a family that was Irish on both sides. He had an Irish passport on which he was styled Padraic Seamus O'Grady. He would have been simply Grady, but a clerical error had inserted an O in front of his father's name when he came to the UK and he stuck with it.
O'Grady's two siblings were more than ten years older than him. He spoke of a happy childhood and loving family home. He was an altar boy – until he was thrown out for giggling during a funeral.
He joined the Sea Cadets because he was "obsessed" with Popeye. "My mum and aunts would put my food in a can to represent spinach and we'd hum the Popeye tune and then I'd happily eat it."
He also joined a local boxing club and remained a keen fan throughout his life. After leaving school at 16 he worked as a clerical assistant with the DHSS and then in various bar jobs.
He had his first gay romance while still at school and began to frequent the Liverpool gay scene, but he also fathered a daughter in his late teens after sleeping with a female friend.
A few years later he married a Portuguese lesbian friend to prevent her deportation. He then effectively forgot about it until his long-term partner and business manager Brendan Murphy pointed out that if O'Grady died the woman in question stood to inherit his fortune. "I had no idea we were still married," he said. "It's like a real-life Corrie storyline."
After moving to London O'Grady worked as a care worker in Camden and in his spare time developed the persona of Lily Savage – Savage was his mother's maiden name. He developed a big local following and regular bookings eventually enabled him to give up his council job and concentrate full time on his act. It was as Lily Savage that he was nominated for the Perrier on an especially strong shortlist that included Eddie Izzard and Jack Dee.
Between 1988 and 1990 he played a cross-dressing prostitute and police informer called Roxanne in three episodes of The Bill. In the early 1990s he was a cabaret singer in the style of Marlene Dietrich in the sitcom The New Statesman and a prisoner in the drama film In the Name of the Father.
By the mid-1990s he was a sufficiently familiar face, as Lily Savage, to merit a turn as guest presenter on Top of the Pops, before taking over from Paula Yates on The Big Breakfast, again in the guise of Lily Savage.
Subsequently he determined to move away from the character of Lily and presented a string of shows as himself, beginning with Paul O'Grady's Orient and Paul O'Grady's America, travel shows enriched by his dry sense of humour and particular way of looking at the world.
On the West End stage he played Nancy in Oliver! and the Child Catcher in Chitty Chitty Bang Bang. Last month he was back in Edinburgh, playing Miss Hannigan in Annie.
He wrote several books, campaigned for LGBT rights and did a lot of work for charity, especially animal charities. He was made an MBE in 2008.
In recent times he lived on a farm in Kent and kept dogs, sheep, pigs, goats, chickens and barn owls. Murphy died of cancer in 2005. O'Grady married Andre Portasio, a Brazilian ballet teacher, in 2017. He is survived by Portasio and by his daughter Sharon.
If you would like to submit an obituary (800-1000 words preferred, with jpeg image), or have a suggestion for a subject, contact [email protected]