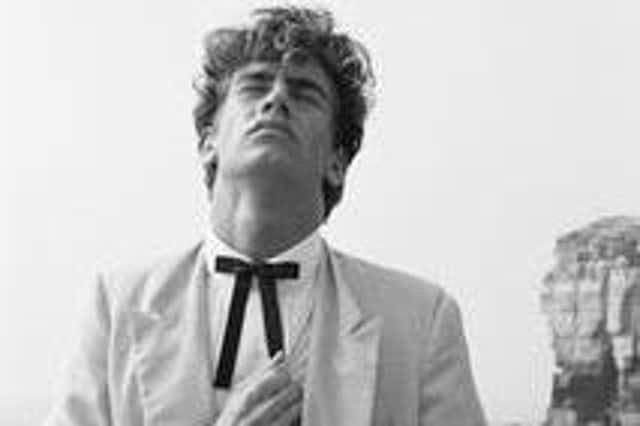 Mark Stewart was a giant of British music – literally, as he stood six-and-half feet tall, a looming, potentially intimidating but always erudite presence across five decades of questing experimentation and socio-political engagement.
This agitated agitator was best known as a founding member of Bristolian punk innovators The Pop Group, precocious early adopters of dub reggae and free jazz as sonic weapons in the punk wars, who influenced the "Bristol sound" of trip-hop trailblazers Massive Attack, Tricky and Portishead. On hearing of Stewart's passing, aged 62, their tributes were affectionate, with Massive Attack hailing him as the "original chief rocker" and Portishead's Geoff Barrow dubbing him a "modern day pirate".
But his reach was international too, with Nick Cave crediting The Pop Group in the decision to relocate his band The Birthday Party from Melbourne to London. Writing on his Red Hand Files online newsletter, Cave enthused that "The Pop Group embodied the wild and creative promise of the UK. If we could only get there, we thought, everything would be all right, because that's where The Pop Group came from". London turned out to be a drag, but seeing The Pop Group live was a revelation, and an enduring acquaintance with Stewart a bonus, with Cave recalling Stewart's delightful advice that "one way to win an argument was to just never, ever stop shouting".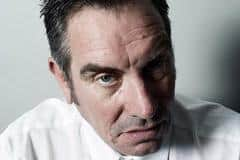 Stewart never did stop shouting, but always with purpose. Although he later shrugged that "I thought I was making funk music", his label Mute Records paid tribute to his integrity, saying "he was always, vocally, on the side of the oppressed, and did all he could to ensure people were treated correctly". Massive Attack simply tweeted: "Bristol will never be the same again."
Rewind to the mid-Seventies: future collaborator Adrian Sherwood remembers first meeting Stewart as a "giant spotty schoolboy music fanatic" frequenting local record shops, reading voraciously on politics and culture and taking advantage of his height to gain underage access to the city's clubs and venues where he soaked up a varied diet of reggae, soul and funk.
Inspired by the punch and charisma of The Clash, he formed The Pop Group with John Waddington, Simon Underwood, Gareth Sager and Bruce Smith. This group of school leavers knew their own minds and ploughed their own experimental, improvisatory, cacophonous furrow.
The Pop Group immediately stood out from their punk peers when they arrived fully formed in 1977, featuring on the cover of NME before they had even released a record. Far from the bovver boy orthodoxy which quickly emerged in London, these West Country outriders truly embraced the DIY freedom of the movement, deconstructing rather than rebooting rock'n'roll on influential singles such as She Is Beyond Good and Evil and We Are All Prostitutes and their 1979 debut album Y, which was produced by esteemed reggae engineer Dennis Bovell.
Even in a genre known for its unfettered energy, The Pop Group's gigs were bone-shaking affairs, and Stewart's wild vocals were pure catharsis. Their politics were internationalist, with the band highlighting atrocities overseas in their lyrics and playing benefit shows for CND. Their name may have seemed ironic but they proved to be friendly collaborators with fellow rebels, from Trent Reznor to Ryuichi Sakamoto.
Their 1980 follow-up For How Much Longer Do We Tolerate Mass Murder? was a marginally more commercial affair, turning up the funk. By the end of the year the band had split but, for Stewart, a career in sloganeering and thought-provoking record titles awaited. Post-Pop Group, he wasted little time in forming The New Age Steppers with Smith, Waddington and fellow punk luminaries Ari Up and Viv Albertine of The Slits and Keith Levene of Public Image Ltd.
Next he collaborated with producer and all-round sonic architect Adrian Sherwood as Mark Stewart and the Maffia, whose first utterance was an idiosyncratic version of William Blake's Jerusalem. Their debut album Learning to Cope with Cowardice was influenced by scratchy recordings of Jamaican sound systems as well as the nascent hip-hop sound emanating from New York and Stewart went on to work with Sugarhill Gang session players Doug Wimbish, Skip McDonald and Keith LeBlanc, aka Tackhead, on the next Maffia record As The Veneer of Democracy Starts to Fade. They remained his regular, top-drawer go-to band over the years.​
His cult status was celebrated in the fond 2009 documentary On/Off: Mark Stewart – Pop Group to Maffia and a year later The Pop Group reformed. Their reputation had percolated to such an extent that Adele/Coldplay producer Paul Epworth was approached and willingly recruited to work on a new album, Citizen Zombie, while Dennis Bovell returned to helm Honeymoon on Mars in 2016.
Stewart continued to forge links across styles and genre. In 2011 he formed The New Banalists Orchestra with producer/bassist Youth and Penny Rimbaud and Eve Libertine of anarcho-punks Crass. He assembled an even more motley crew for his 2012 solo album The Politics of Envy with a cast list including dub pioneer Lee "Scratch" Perry, veteran filmmaker Kenneth Anger, US punk seer Richard Hell and Primal Scream, and then returned the favour by appearing on the Scream's 2014 album More Light.
There was to be no mellowing with middle age. His response to Brexit was to record the satirical single A Very British Coup with members of PIL and Killing Joke. Collegiate to the end, his final album, VS, released last year, was a collection of collaborative mash-ups with the likes of Cabaret Voltaire frontman Stephen Mallinder and Mike Watt of The Minutemen. "I've never really grown up at all," reflected Stewart. "I'm still trying to put round things into square holes."
If you would like to submit an obituary (800-1000 words preferred, with jpeg image), or have a suggestion for a subject, contact [email protected]