Scotsman Obituaries: Luis Suarez, Spanish footballer who took part in controversial Hibs v Barcelona game
Luis Suarez, footballer and coach. Born: 2 May 1935 in A'Coruna, Spain. Died: 9 July 2023 in Milan, aged 88​
Luis Suarez was one of the world's most accomplished footballers, enjoying a trophy-laden career with Barcelona and Inter Milan, as well as success on the international stage with Spain.
His many honours included the Ballon d'O r (the European Player of the Year award), Spanish League titles, Spanish Cups, Italian League titles, the European Nations' Championship, European Cups and Inter Continental Cups (world club championships).
As coach he guided Spain's under-21 team to its first European Championship title in 1986 and the senior national side to the knockout stages of the 1990 World Cup.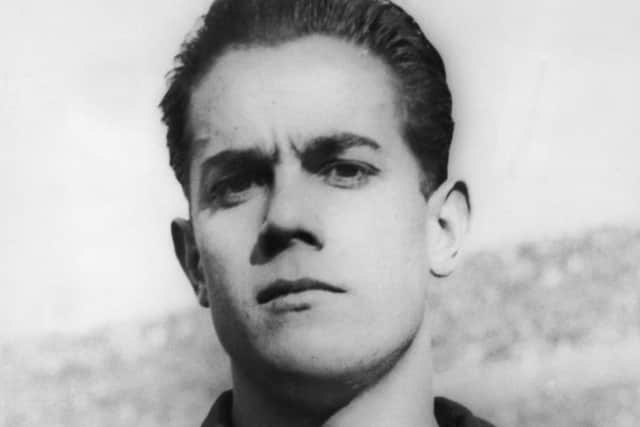 Given Suarez's success it is surprising that he is not more universally acclaimed as a household name, as he was considered a genius by fellow players and coaches.
Blessed with inordinate skill, he had all the qualities. Suarez could make long, accurate passes, had a powerful shot, was elusive, possessed game intelligence and, when necessary, had a "bit of dig" about him. The legendary Alfredo Di Stefano nicknamed him "El Arquitecto', in recognition of his creative qualities and importance to the team.
His career included matches in Scotland, his first coming in a World Cup qualifier at Hampden in 1957 when Scotland won 4-2, effectively ending Spain's chances of reaching the 1958 finals. Scoring a goal was little consolation for "the worst moment of my career", as he called the game later.
Another game was the infamous encounter between Hibs and Barcelona in the Fairs Cup – predecessor of the UEFA Cup and Europa League – at Easter Road in 1961, a second leg quarter final tie.
Here the match was tied at 2-2, when with five minutes remaining Hibs were awarded a penalty, a cue for mass disorder on the part of Spanish players, with Suarez initially in the vanguard.
The referee was surrounded, pushed, kicked and pursued all over the pitch amid chaotic scenes, only brought under control once numerous police arrived on the pitch.
The penalty was calmly dispatched to earn Hibs a memorable win, with Barcelona later apologising for its conduct and returning to play a friendly a year later.
Suarez's final appearance was less contentious, a European Cup quarter final tie second leg for Inter Milan against Rangers at Ibrox where, in front of 80,000 fans, the home team won but lost on aggregate, with Suarez playing in a largely defensive midfield role. Ahead of the match, press reports had named him a "danger man", and manager Helenio Herrera added a measure of intrigue by refusing to divulge if Suarez was fit to play.
Luis Suarez Miramontes was born in the Avenida de Hercules in the Monte Alto district of A'Coruna in Galicia, north west Spain, where his family ran a butcher's shop.
Two older brothers played football professionally and his own talent was soon spotted by local club Deportivo La Coruna, who enlisted him as a youth.
By season 1953/54 he was playing in the senior side after making his debut against Barcelona in a 6-1 defeat. But the Catalan side saw something in him they liked as in March 1954 they signed him for a reported £14,000 fee and, as luck would have it, he debuted for them in a Cup tie against Deportivo two months later.
Although initially not able to claim an automatic first team place, he did so by season 1958/59, which coincided with the arrival of Herrera as manager; Herrera was to play a crucial role in his career.
The Argentinian, despite his occasionally idiosyncratic methods, was a dominating influence in Suarez's development to world class. With him at the helm, Suarez and teammates won two Spanish Cups, two Spanish League titles and two Fairs Cups.
In 1960 Suarez was awarded the prestigious Ballon D'Or, the only Spanish-born male player ever to win it (he also finished second twice and third once).
After an unlucky loss to Benfica in the 1961 European Cup Final, he left Barcelona to reunite with Herrera at Inter Milan for a then world record fee of around £200,000. Despite his success Barcelona fans could be very critical of Suarez, perhaps because of their perception that he was a rival to their favourite, the Hungarian star László Kubala, with whom Suarez maintained he enjoyed a good relationship.
This manifested itself when, on returning to the Nou Camp playing for Inter, the home fans jeered him, provoking Suarez to respond with a "corte de manga", best translated as a "rude gesture"!
The Italian fans took Suarez to their heart and considered him one of their own as Inter took over Real Madrid's crown as the dominant team in Europe in the early and mid-1960s, accumulating three Italian Leagues, two European Cups and two World Club Championships.
At Inter, Suarez played in a deeper role than previously, more of a link between defence and attack.
In 1970 he joined Sampdoria for a few seasons before retiring. Internationally he won 32 caps for Spain between 1957 and '72, the high point coming when they won the 1964 European Championships, his country's first major triumph. He also played in the 1962 and '66 World Cups.
As coach he had several spells with Inter and other Italian clubs and did well with Spain, only losing 4 of his 27 matches with the national side.
Latterly he undertook football media work in Italy where he continued living in Milan and was considered an astute and sharp commentator.
In 2010 he was very touched to unveil a plaque in his honour outside his birthplace in A'Coruna, engraved "Luisito", el Arquitecto del Futbol".