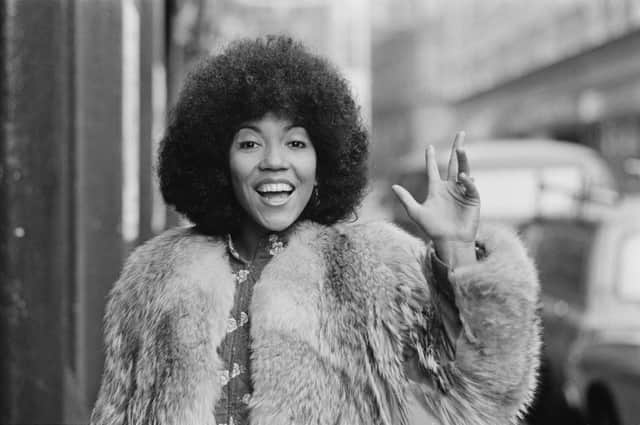 Linda Lewis was one of Britain's great unsung singers, who achieved second-hand recognition for her backing vocal contributions to some classic albums while her own diverse catalogue languished in cult obscurity.
Long before Mariah Carey swept all before her, Lewis was acing the top whistle register in her supple five-octave range. She also boasted a rich alto but her best-known songs majored on her childlike soprano tones, attracting comparisons with US psychedelic soul singer Minnie Riperton.
Lewis vaulted between musical styles just as easily, embracing soul, funk, folk and rock across a long but piecemeal career.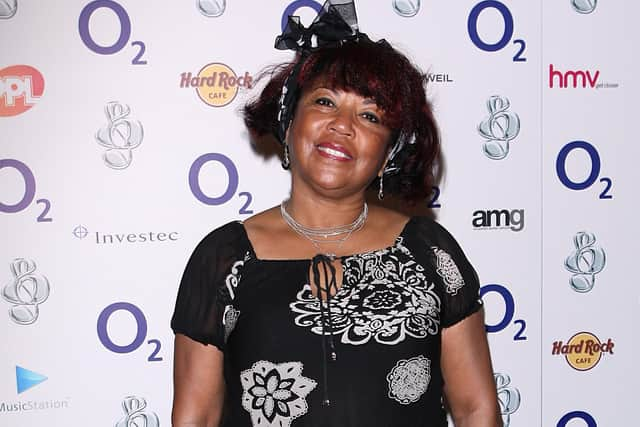 Inspired by Joni Mitchell and Laura Nyro, Lewis started writing her own songs and had a hit in1973 with the sultry symphonic pop track Rock-A-Doodle-Doo. However, her biggest chart success was with a euphoric disco take on the Shoop Shoop Song, released as It's In His Kiss.
From the late Sixties, she became a go-to backing vocalist for many rock artists while living in a commune in Hampstead and forging connections via notorious Small Faces/Black Sabbath manager Don Arden.
Most notably, Lewis contributed vocals to Panic In Detroit on David Bowie's Aladdin Sane and sang on Cat Stevens' Catch Bull At Four.
On hearing of her passing, aged 72, Stevens, with whom she toured and had an on/off relationship, dubbed her "the nightingale" and hailed her as a "good soul-friend".
He wrote (Remember the Days of) The Old School Yard for her to sing before recording his own version, and later reflected that Lewis was frightened of fame. She agreed, saying, "I dipped my toes in and ran away".
Both Clive Davis and Mike Batt tried to tame her but she was happiest jamming with her rock peers at the first Glastonbury Festival in 1970 and at the second Knebworth Festival in 1975, appearing on the same bill as Captain Beefheart, Pink Floyd and the Steve Miller Band.
Lewis was born Linda Ann Fredericks in Canning Town to a Guyanese mother and Jamaican father. Her parents divorced when she was three and she never knew her father. Her mother would joke that her father was slapstick comedian Norman Wisdom – Lewis hoped for Nat King Cole instead.
Her mum was an aspiring singer with vicarious ambitions for her eldest child. "When I was born she must have heard my dulcet tones and thought, I'm going to put that girl to work," Lewis remarked.
Her earliest memory was standing on a counter singing at the age of three and she was reluctantly packed off to the Peggy O'Farrell Stage School, appearing on Crackerjack aged ten, in a non-speaking role in the film version of A Taste of Honey and playing one of the screaming Beatles fans in A Hard Day's Night.
Meanwhile, Lewis taught herself to play guitar and keyboards and developed her distinctive voice, influenced by Mary Wells and Sarah Vaughn.
She was spotted by musician and producer Ian Samwell singing with John Lee Hooker at an afternoon gig in a Southend-On-Sea club, snapped up by Arden and signed to Polydor Records, adopting the stage name Linda Lewis in honour of US soul singer Barbara Lewis.
Her first single, You Turned My Bitter Into Sweet, featuring a couple of relatively untried young musicians called Jimmy Page and John Paul Jones, became a favourite of Northern Soul collectors – in short, it wasn't a hit.
She swapped solo work for group effort, forming White Rabbit with reggae artist Junior Murvin and replacing Marsha Hunt in soul rockers The Ferris Wheel, who forged a solid live reputation in Europe before disbanding in 1970.
Lewis was next signed as a solo artist to Reprise Records and Samwell produced her 1971 debut album Say No More. The follow-up, Lark, was produced by her boyfriend, later husband, Jim Cregan, guitarist in prog rockers Family.
Lewis then signed to Family's label Raft, which inconveniently sank just as she was enjoying her first big commercial success with the Top 20 single Rock-A-Doodle-Doo.
The record company musical chairs continued when she signed to Arista and released her next album Not A Little Girl Anymore, featuring contributions from New Orleans legend Allen Toussaint and Little Feat frontman Lowell George. But she continued her session singer side hustle, working with the likes of Rick Wakeman, Steve Harley and Rod Stewart.
Cregan was Stewart's guitarist by this point and Lewis had the somewhat dubious honour of singing on Do Ya Think I'm Sexy. As for her Mike Batt-produced/airbrushed album Hacienda View, she said "I try to forget about it."
At the turn of the Eighties, Lewis divorced Cregan and relocated to Los Angeles, where she claims she was "madder than Amy [Winehouse]". She formed a trio with her sisters Dee and Shirley in the vein of the Pointer Sisters/Sister Sledge, later saying "it was fun, but a nightmare. You know how sisters can be."
In the Nineties, she appeared on Joan Armatrading's Square the Circle and Jamiroquai's Emergency on Planet Earth and continued to release her own material, enjoying her veteran's reputation among soul and psych connoisseurs. Her 1995 album Second Nature was big in Japan, topping their charts.
There was global recognition a decade later when her track Old Smokey was sampled by rapper Common on the Kanye West-produced Go! She collaborated with Basement Jaxx on their 2007 song Close Your Eyes and made it back to Glastonbury in 2003 and 2009.
Lewis was last heard just earlier this year, buried too far in the mix on Earthling, a single by neo-soul band The Paracosmo.
She is survived by her second husband, music agent Neil Warnock.
If you would like to submit an obituary (800-1000 words preferred, with jpeg image), or have a suggestion for a subject, contact [email protected]