Scotsman Obituaries: Kit Hesketh-Harvey, writer, broadcaster and cabaret performer
Kit (Christopher) Hesketh-Harvey, writer, broadcaster and cabaret performer. Born: 30 April 1957 in Zomba, Nyasaland. Died: 1 February 2023, aged 65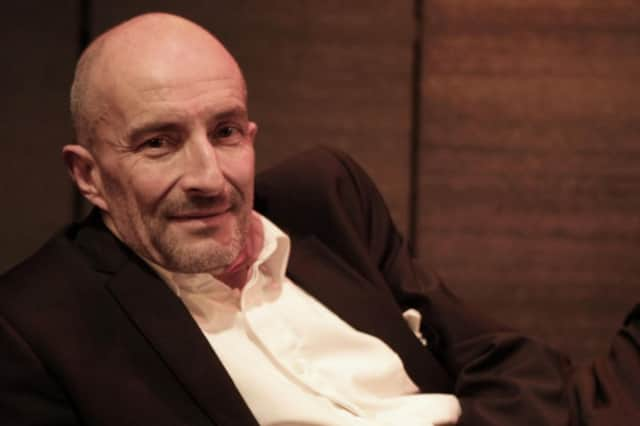 Cabaret star Kit Hesketh-Harvey's long-time musical collaborator James McConnel has led tributes to the "lyrical genius" following his sudden death at the age of 65.
The screenwriter, performer and composer was known for his work on shows including The Vicar Of Dibley and the 1987 film Maurice, which starred a young Hugh Grant.
His management confirmed he died "unexpectedly but peacefully" while listening to BBC Radio 3 and preparing for his show with McConnel which he was due to star in later that night.
McConnel shared a statement on the official Facebook page for Kit and McConnel, which said: "Desperately sad to report that we lost Kit over the weekend.
"Wonderfully flamboyant, multi-talented writer and lyrical genius, performer, musician, director, cabaret partner – and friend of over four decades.
"The funniest, gentlest man I've ever known. He brought joy and laughter to so many. RIP old chum."
A statement from PBJ Management said: "We are devastated to learn today of the death of long-term PBJ Management friend and client Kit Hesketh-Harvey. Kit died unexpectedly but peacefully, listening to Radio 3 and preparing for a Kit & McConnel show tonight.
"A client for over three decades, Kit was a uniquely talented and erudite performer, writer, composer, wit, singer, actor, all-round entertainer and above all devoted father.
"Peter [Bennett-Jones, the founder of PBJ Management] originally knew kind, clever Kit at university and toured the UK and USA with him in The Comedy Of Errors in 1978.
"He joined the agency on it being formed in the late 1980s. Kit's Edinburgh performances in Kit & the Widow and Kit & McConnel for over 40 years are the stuff of legend and consistently one of the funniest shows in town.
"He will be hugely mourned by so many people who were fortunate enough to have known this special man.
"We wish all his family and friends deep sympathy and condolences at this very sad time.
"Kit left indelible joyous memories for us all and he leaves an unfillable gap in all our lives."
Hesketh-Harvey was the brother of journalist and former editor of the Evening Standard Sarah Sands, who is the former wife of Julian Sands.
The news of her brother's death came as searches for the British actor neared the end of their third week, after he was first reported missing on January 13 in the San Gabriel mountains in southern California.
Following the news of Hesketh-Harvey's death, famous faces from the world of entertainment offered their condolences to the family and remembered their time with the screenwriter.
Lyricist and author Sir Tim Rice tweeted: "Tragic news that Kit Hesketh-Harvey has died. Delightful fellow, charming, witty, the lyricist's lyricist, a cross between Michael Flanders & Stephen Sondheim.
"And a fine musician. And fun on Barbados beaches or at Savoy lunches. And much more. RIP."
Yvonne Arnaud Theatre, where Hesketh-Harvey performed regularly, also paid tribute to the "extremely funny and kind" performer and screenwriter.
They wrote on Twitter: "All at the Yvonne Arnaud Theatre are devastated to learn of the death of actor, composer and writer Kit Hesketh-Harvey, our much loved friend and colleague.
"A regular on the Arnaud stage in our annual pantomime, usually playing the villain, and with his cabaret act Kit and the Widow and later Kit and McConnel.
"He and his partner James McConnel were one of the first acts back on the Arnaud stage when we reopened from the pandemic closures.
"Kit was talented, naughty, witty, fearless, extremely funny and kind. He will be much missed by our audience and those who knew and worked with him. Our thoughts are with his family."
After graduating from the University of Cambridge, where he was a member of comedy sketch troupe the Cambridge Footlights, Hesketh-Harvey produced a number of arts documentaries at BBC TV Music and Arts.
He later left to write screenplays for Merchant Ivory, including Maurice, with subsequent projects including Full Throttle and The Vicar Of Dibley, Hans Christian Andersen and The Lost Explorer.
Hesketh-Harvey and pianist partner Richard Sisson were nominated for Olivier Awards in the West End three times for their musical comedy duo Kit & the Widow.
They starred in Y at the Piccadilly Theatre, Salad Days at the Vaudeville Theatre, and Tomfoolery and Cowardy Custard, and were frequently seen on the West End and international circuits with US comic Joan Rivers.
They were a popular turn at Edinburgh Fringe, earning rave reviews in The Scotsman for their sophisticated comic stylings. In 2011 they co-starred at the Royal Albert Hall in the BBC Comedy Prom, their final appearance on stage together before parting ways in 2012.
Hesketh-Harvey was married to former Bond Girl Kate Rabett and the pair shared two children.
If you would like to submit an obituary (800-1000 words preferred, with jpeg image), or have a suggestion for a subject, contact [email protected]
Comments
 0 comments
Want to join the conversation? Please or to comment on this article.