Scotsman Obituaries: Kenneth Anger, Underground filmmaker best known for Hollywood Babylon 'expose' book
Kenneth Anger, filmmaker. Born: 3 February 1927 in Santa Monica, California. Died: 11 May 2023 in San Bernardino, California, aged 96​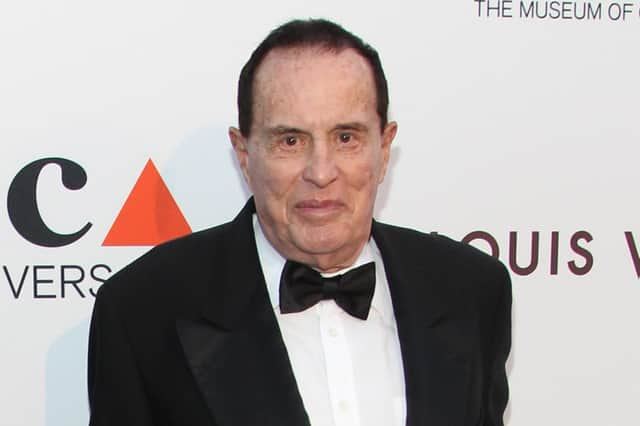 Kenneth Anger was the leading figure in avant garde cinema for much of the 20th century, not only using new techniques but also embracing the occult and revelling in homoerotica at a time when homosexual acts were still illegal both in the US and UK.
He was only 20 when he made Fireworks, a surrealistic 15-minute film in which Anger himself plays a young man who dreams about picking up sailors in a bar. It led to an exhibitor being charged with obscenity, though he was eventually cleared.
Nowadays Anger is as well known, if not better known, for Hollywood Babylon, his book of salacious celebrity scandals, revelations, gossip and pure invention, originally published in Paris in 1959.
Anger dished the dirt on the likes of Charlie Chaplin, Errol Flynn and Mae West and claimed silent film star Clara Bow slept with an entire college football team, including a young John Wayne.
Anger's personal story was as dark as any in the book. He had "Lucifer" tattooed on his chest, was a disciple of the English occultist Aleister Crowley and embraced Thelema, a set of beliefs founded on the notion "Do what thou wilt".
He was born Kenneth Wilbur Anglemyer in 1927 in Santa Monica, California, and claimed to have grown up in the business, dancing with Shirley Temple in a talent contest and playing the changeling prince in the 1935 version of A Midsummer Night's Dream, though there has been much debate over how much of this is true.
His father worked in the armaments industry, his mother was a seamstress and he had an older brother and sister. The family were religious and Anger always felt different and at odds with all of them, much more interested in the occult than in Christianity. He spent a lot of time with his grandmother, who had supposedly worked as a costume mistress on silent movies.
What is clear is that he began making his own little films from a very early age, possibly as young as ten, using leftover film from holiday home movies.
Fireworks was his first film to attract serious attention, in the late 1940s. It blurs the line between fantasy and reality in a powerful mix of sex and violence. One of the most controversial scenes shows a sailor unbuttoning his trousers to reveal a Roman candle. Tennessee Williams called it "the most exciting use of cinema I have ever seen".
It was in Europe that Anger found an appreciative early audience and he would spend much of his time there. He was never prolific and spent a lot of time reworking films in different versions, before that became a "thing". His most notable works include Inauguration of the Pleasure Dome (1954), which is seemingly about a wild party, but with strong elements of the occult and mythology.
Another notable work was Scorpio Rising (1963), which seemed to start off as a documentary about leather-clad New York bikers, with Scorpio as the central character, before taking on a much more avant garde tone. Early footage is intercut with scenes from the life of Christ.
The bikers go to a gay party. There is a scene in a church with a Nazi flag. One of the bikers crashes and is killed. It used jump cuts and a soundtrack of pop music rather than a traditional score. In turn, music videos were influenced by the look, pace and energy of Anger's work.
There was much talk over the years of Anger making a feature film called Lucifer Rising. It was finally completed at the end of the 1970s, more than a decade after Anger started on it. But it lasted only half an hour. Anger played a magus, invoking Lucifer and welcoming his return to Earth with a birthday cake.
The cast included Marianne Faithful, and Anger had hoped to persuade Mick Jagger to play Lucifer, but any chance of that disappeared after the Rolling Stones's Altamont gig at which Hell's Angels were recruited as security guards and ended up stabbing a fan to death.
Another candidate for the role of Lucifer was musician Bobby Beausoleil, with whom Anger lived for a while before falling out with him and accusing him of stealing footage and burying it in the Mojave Desert. Beausoleil became part of the Manson Family and is serving life for murder.
After shooting, Anger was the guest of fellow Crowley enthusiast Jimmy Page of Led Zeppelin, at Boleskin House on the shores of Loch Ness, where Crowley had lived. Page composed music for the film, though he and Anger fell out. Beausoleil also wrote music while in prison, so two different soundtracks exist.
Because of the nature of his work it tended to be labelled "Underground". Today it might more readily be regarded as art than as cinema, and shown in galleries or museums.
Anger's biggest moneymaker was Hollywood Babylon, which began as a series of articles in the august French publication Cahiers du Cinema.
It was first published, in book form, in the US in 1965, disappeared after being caught up in legal wrangles, and was reissued ten years later.
Many of his stories, including that about Bow, were later proven to be untrue, but survive as urban myths. Others were true, and already well known, but Anger pulled it all together in what the New York Times called "a truly prodigious anthology of star-studded scandal" and a "delicious… box of poisoned bonbons".
There were even photos of several corpses in the 1975 edition of the book, including a photo of Jayne Mansfield's body covered in a sheet at the scene of her fatal car crash, and another of her dead dog.
Hollywood Babylon was a bestseller and Anger produced a second volume in 1984. And Hollywood Babylon was arguably more influential than any of his films, whipping up the hunger for celebrity gossip that persists to this day.
If you would like to submit an obituary (800-1000 words preferred, with jpeg image), or have a suggestion for a subject, contact [email protected]