Scotsman Obituaries: Jimmy Buffett, US singer-songwriter who parlayed hedonistic lifestyle into a business empire
Jimmy Buffett, singer-songwriter. Born: 25 December 1946 in Pascagoula, Mississippi. Died: 1 September 2023 in Sag Harbor, Long Island, New York State, aged 76
Jimmy Buffett turned his hedonistic lifestyle into a billion-dollar business, firstly as a singer-songwriter, with songs celebrating margarita cocktails and cheeseburgers, sex and the beach life, and then as an entrepreneur, selling much the same lifestyle as his songs.
Buffett was much bigger in the US than the UK, but even there he had only one Top Ten hit, Margaritaville, which lent its name to his chain of restaurants, hotels and stores. He developed a devoted following for his music, which blended soft rock and country with a laid-back Caribbean attitude.
Buffett was an almost cult figure in the music world. There is a song called It's Five O'Clock Somewhere (a title that tries to justify early afternoon drinking) with the lines: "I could pay off my tab, pour myself in a cab/And be back to work before two/But at a moment like this I can't help but wonder/ What would Jimmy Buffett do?"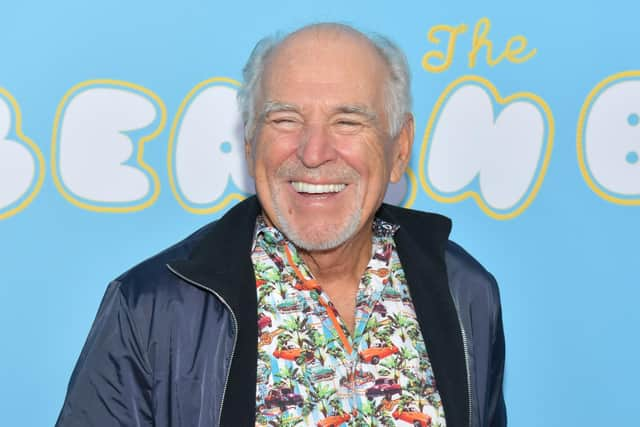 There is an early recording of American singer-songwriter Alan Jackson singing it in concert and at that point Buffett wanders in from the wings to rapturous applause.
Buffett's fans were nicknamed Parrot Heads, a play on Deadheads, the name adopted by devotees of the Grateful Dead.
As if it were not enough being an almost cult figure in the music world and a highly successful businessman, with his own brands of tequila, leisurewear and even furniture, Buffett was also a best-selling author. He belongs to an elite club of just six writers, including John Steinbeck and Ernest Hemingway, who have topped both the New York Times fiction and non-fiction best-seller charts.
He was born James William Buffett on Christmas Day 1946, in Pascagoula, Mississippi, but he grew up mainly in Alabama, where his parents both worked in white-collar jobs with the Alabama Drydock and Shipbuilding Company.
He studied History at university, lived for a while in New Orleans, playing guitar and singing in local venues, and then moved to Nashville, where he wrote for Billboard magazine and recorded his first album Down to Earth. It was an apt title, for it never really got off the launch pad. It came out in 1970 and reportedly sold only 324 copies.
The following year he relocated to the island of Key West on the southern edge of Florida, where he played in local bars, hired himself out to crew on yachts and enjoyed the beach life.
It was Buffett's seventh album, Changes in Latitudes, Changes in Attitudes, that finally provided him with a hit single, but more importantly broke him in the album charts and defined his style in the public's mind. His music was dubbed Gulf and Western.
"When I found Key West and the Caribbean, I wasn't really successful yet," he said. "But I found a lifestyle and I knew that whatever I did would have to work around my lifestyle."
That lifestyle and attitude were reflected in such feelgood numbers as Cheeseburger in Paradise and Why Don't We Get Drunk, aka Why Don't We Get Drunk and Screw, and in more reflective songs such as A Pirate Looks at Forty and Son of a Son of a Sailor.
His grandfather had been a sailor and Buffett felt the sea in his blood. He was a keen yachtsman and flyer and would fly himself to gigs in his own plane.
In 1994 he crashed into the sea off Nantucket in Massachusetts and swam ashore. A few years later he was flying with Bono over Jamaica and was shot at by police who thought they were drug smugglers.
Buffett admitted he had done his share of hard drinking and "hard drugging", but insisted that by that time he had moved on. "I could wind up like a lot of my friends did, burned out or dead," he told the Washington Post in 1989. "I'm not old, but I'm getting older."
With the increasing commercialisation of the Florida Keys, Buffett opted in later years to spend much of his time on St Barts, a French island in the Caribbean, though he also had houses in Florida and New York State.
Increasingly he focused on his business interests and spent a chunk of his profits on environmental causes and initiatives. His businesses also included a radio station, again tapping into the success of his one Top Ten single, in the title Radio Margaritaville.
Buffett said fans would often ask him Where is Margaritaville?, a question he turned into the title of a short story in his bestselling collection Tales from Margaritaville. But Margaritaville was never so much a place as a lifestyle, an attitude of mind.
Buffett was diagnosed with a rare form of skin cancer about four years ago. His first marriage had been short-lived and ended in divorce. He is survived by his second wife Jane and by their three children.