Scotsman Obituaries: Jim Brown, American football player who starred as one of the Dirty Dozen
Jim Brown, American football player and actor. Born: 17 February 1936 on St Simons Island, Georgia, USA. Died: 18 May 2023 in Los Angeles, aged 87​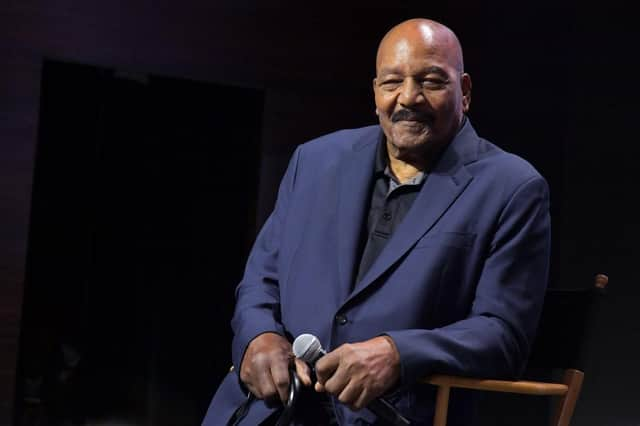 Three years ago the movie One Night in Miami premiered at the Venice Film Festival, getting glowing reviews and ultimately three Oscar nominations. It was a fictionalised account of a real-life meeting between Cassius Clay, soon to rename himself Muhammad Ali, Sam Cooke, Malcolm X and Jim Brown.
While three of the names are instantly recognisable as iconic or historic 20th Century African-Americans, many on this side of the Atlantic might have been asking, who is this guy Jim Brown (played in the film by Aldis Hodge)?
Older viewers may remember Brown from The Dirty Dozen and Ice Station Zebra in the 1960s. He was a sufficiently major star to get top billing on the western 100 Rifles, above Burt Reynolds and Raquel Welch, with whom he shared a controversial interracial love scene. But he hardly ranked alongside Brando or De Niro as a Hollywood legend.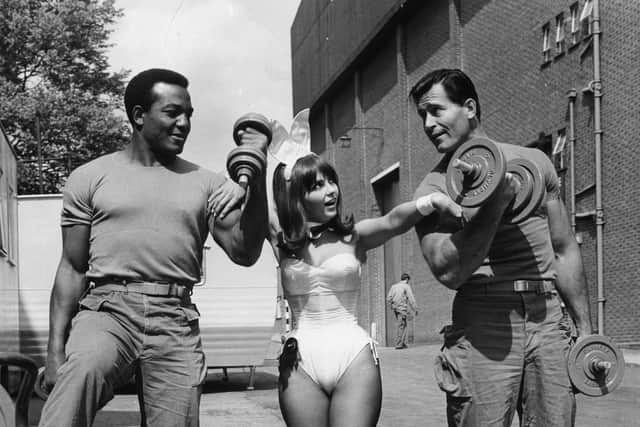 However, in North America Jim Brown was a genuine icon, right up there with Ali, Cooke and Malcolm X, not for his movies, but because he was widely regarded as one of the best, if not the best, American football players of all time.
Brown was to American football what Pele was to "soccer", though he was playing at a time when racism was not only prevalent, but often officially sanctioned. He sometimes had to stay in a different hotel from his white teammates.
It was also a time when American football was not regularly covered by British television and consequently did not have the same UK fanbase that it does now, so Brown would be better known in this country for his movies.
He was also a prominent figure in the civil rights movement in the US, though his image was sullied by confessions about sex parties and extra-marital affairs and a string of allegations of violence.
Six feet two inches and 16 stones, the son of a professional boxer, Brown was big, but he was also fast. An outstanding all-round athlete at school, he received scholarship offers from 45 universities.
He joined Syracuse in New York State, where he broke all sorts of records on the football field. But he was also so good at lacrosse that he made the All-American team and they changed the rules on stickwork because he had become so dominant that it was no longer considered competitive.
He was an excellent track and field athlete and a national level decathlete. And when he graduated he had offers to become a professional basketball player and boxer as well as an American footballer. He went on to break a lot more records at professional level in the NFL, National Football League. He never missed a game for the Cleveland Browns between 1957 and 1965 and guided them to the national championship in 1964, even though his coach claimed he never gave it his all.
He began making films in the off-season and his often uncomfortable relationship with the Browns ended when shooting on The Dirty Dozen overran and he chose to stay with the movie rather than return for training.
Paul Brown, coach and founder of the Cleveland Browns, said: "Jim's biggest problem was his attitude, and his worst enemy was himself. By nature he was an unhappy man, it seemed to me. Throughout his time with us he was a loner and never said much to anyone."
Jim Brown responded by saying: "Paul represented in general what White America thought at the time. White America always felt that Black Americans who enjoyed great status in football ought to be satisfied."
James Nathaniel Brown was born on St Simon's Island in Georgia in 1936. His father abandoned the family and his mother took a job as a housekeeper in New York, leaving Brown with a great-grandmother. When he did finally join his mother and went to school on Long Island he proved outstanding in every possible sport.
Despite Jim Brown's later comments about Paul Brown, the Cleveland Browns were pioneers of racial integration and had African-American players on the roster before Jackie Robinson broke the colour barrier in baseball. Jim Brown himself spoke out and campaigned on civil rights issues in the 1950s and 1960s when many top-level black athletes refused to engage politically.
Brown was hailed not just as a great American sportsman, but also as Hollywood's first black action hero. He was one of the convicts enlisted for a dangerous military mission in The Dirty Dozen, co-starring with Lee Marvin, Donald Sutherland and Charles Bronson, he starred as the Vietnam vet Slaughter in a couple of Blaxploitation movies in the style of Shaft, and he made more than 50 films and television shows.
He encouraged black businesses and set up Amer-I-Can to divert gang members from violence and help them fulfil their potential, though he was dogged by allegations of violence himself, sometimes against female partners who then refused to cooperate with police.
In 1968 he was accused of throwing a girlfriend off a balcony, but the accusation never went to trial. He did spend nearly four months in jail for failing to undergo counselling and carry out community service, resulting from a conviction for smashing his wife Monique's car with a shovel.
He said they only ever argued when it was her period, though he also said there was never an excuse for violence. He did clearly have anger management issues – his only other conviction was back in the 1970s when he throttled his golfing partner after they got into an argument over the placing of a ball. He was jailed for one day and fined $500.
He is survived by his second wife Monique, who was almost 40 years his junior and whom he married in 1997, and by at least seven children. An earlier marriage ended in divorce.
If you would like to submit an obituary (800-1000 words preferred, with jpeg image), or have a suggestion for a subject, contact [email protected]