Scotsman Obituaries: Jane Birkin, singer and actor best known in UK for Je T'aime
Jane Birkin OBE, singer, actress and activist. Born: 14 December, 1946 in Marylebone, London. Died: 16 July, 2023 in Paris, France, aged 76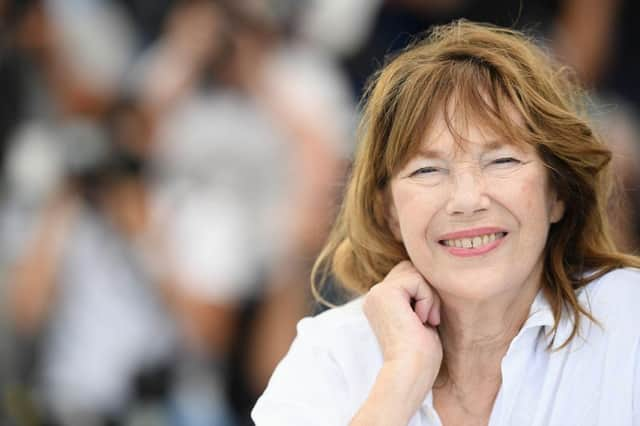 To the French, Jane Birkin was "la petite Anglaise", a slip of an English girl who relocated across the Channel in her early twenties and came to epitomise relaxed but reassuringly expensive Gallic style. Following her death, aged 76, she was hailed by President Emmanuel Macron as "a French icon" and "a complete artist" – one who relished the opportunities she carved for herself as an actor, singer, political activist and muse.
She was the inspiration for Hermès' exclusive "Birkin bag" but she remains best known for her personal and creative partnership with French music legend Serge Gainsbourg.
The couple met on the set of romcom Slogan in 1968 as Birkin's marriage to film composer John Barry was crumbling. Gainsbourg was 18 years her senior, their head-over-heels 12-year relationship a Bogart/Bacall-like love affair, with tempestuous bells on.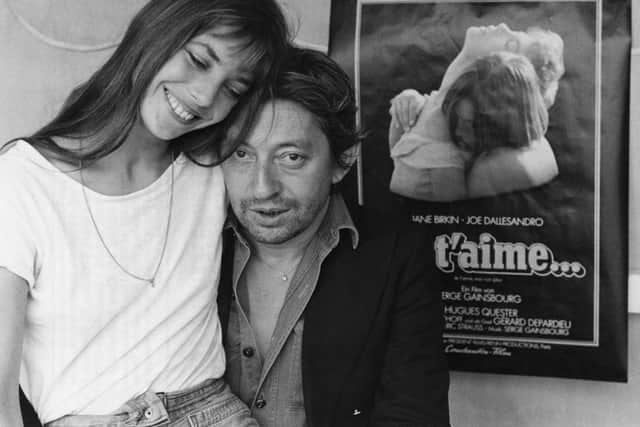 ​This stylish Sixties power couple released their first collaborative album in 1969. Jane Birkin/Serge Gainsbourg opened with the notorious number one hit Je T'Aime (Moi Non Plus) ("I love you… me neither"), Birkin's orgasmic sighs a clear sign that the love expressed was not platonic. The song became the first non-English language track to hit the top of the UK charts, following condemnation by the Vatican and broadcast bans by radio stations across Europe for its perceived sexual explicitness.
​The sexy pop fun continued with the double entendres of 69 Année Erotique – Gainsbourg's baroque pop was exotic, to say the least. Birkin starred on his acclaimed 1971 concept album Histoire de Melody Nelson, singing the title role and appearing as the cover model. Their daughter Charlotte was born the same year and Gainsbourg brought up Birkin's first child, Kate Barry, as his own.
​Birkin was Gainsbourg's breathy, seemingly submissive foil but she gave as good as she got, later speaking of his temper, violence and alcoholism. The couple, who never married, separated in 1980 but "he went on being my friend until the day he died" – indeed, he wrote several albums for Birkin right through the Eighties and she continued to celebrate his musical legacy following his death in 1991.
As strongly bonded as they were, Birkin was her own (career) woman. She relished her roles in the star-studded Seventies adaptations of Agatha Christie's Death on the Nile and Evil Under the Sun but her acting career was most fertile in France, where she worked with renowned directors such as Agnès Varda, Bertrand Tavernier and Alain Resnais and was nominated several times for a César Award.
Following her separation from Gainsbourg, she had a relationship with director and screenwriter Jacques Doillon – their daughter Lou was born in 1982. Arguably, though, her most enduring love affair was with her adopted homeland. "I wanted France, because France has wanted me," she said.​​
Jane Mallory Birkin was born in Marylebone, London, and brought up with elder brother Andrew and younger sister Linda in Chelsea by her actress mother Judy Campbell. Her father, David Birkin, was a Royal Navy commander who had worked with the French Resistance during the war to ferry Allied spies and stranded airmen across the English Channel – takes of his exploits fuelled Birkin's curiosity about France.
​She was bullied at school for her androgynous physique but her willowy frame was later a Swinging Sixties selling point as she embarked on an acting career. She met and married James Bond composer John Barry while performing in the musical Passion Flower Hotel, had an uncredited role in Richard Lester's comedy feature The Knack… and How To Get It and was objectified as The Blonde in Michelangelo Antonioni's hipster flick Blowup, performing a nude scene to "impress" Barry.
​Their daughter Kate was born in 1967 but they divorced the following year, by which point Birkin had fatefully auditioned for Slogan, getting the role despite not being able to speak French. She learned the language of love soon enough, duetting with Gainsbourg on the theme tune Le Chanson de Slogan, though she never lost her English accent.
Relocating to Paris, her acting and singing careers flourished. She took a starring role in acclaimed thriller La Piscine and released a succession of solo albums in the Seventies and Eighties with songs written by Gainsbourg.
In style circles, she was equally renowned for inspiring the capacious leather handbag designed by Hermès chief executive Jean-Louis Dumas after they met on a flight. Birkin dropped the large basket bag she had used for years; Dumas sketched a more practical (and considerably more expensive) alternative and the Birkin was born. It later spawned a Sex and the City plotline, though its namesake suggested she had developed tendonitis from overloading her own bag.
In 2015 she successfully lobbied Hermès over their animal rights record – just one strand of her political activism alongside campaigning for migrant welfare and against far right politicians Jean-Marie and Marine Le Pen.
She was honoured on both sides of the channel, receiving an OBE in 2002, the French Order of Merit in 2004 and 2015 and appointed Commandeur in the Ordre des Arts et des Lettres in 2022.
She announced her retirement from film in 2017 after starring in the Oscar-nominated short La femme et le TGV but, in 2021, Charlotte Gainsbourg directed her mother in Jane by Charlotte, itself inspired by Agnès Varda's 1988 docudrama Jane B par Agnès V. Later that year, Birkin suffered a stroke. Her final album Oh! Pardon tu dormais, released in 2020, addressed the 2013 death of her eldest daughter Kate, who fell from the window of her Paris apartment. It was the first time Birkin had written her own songs in English, curious and engaged to the end.
If you would like to submit an obituary (800-1000 words preferred, with jpeg image), or have a suggestion for a subject, contact [email protected]
Comments
 0 comments
Want to join the conversation? Please or to comment on this article.