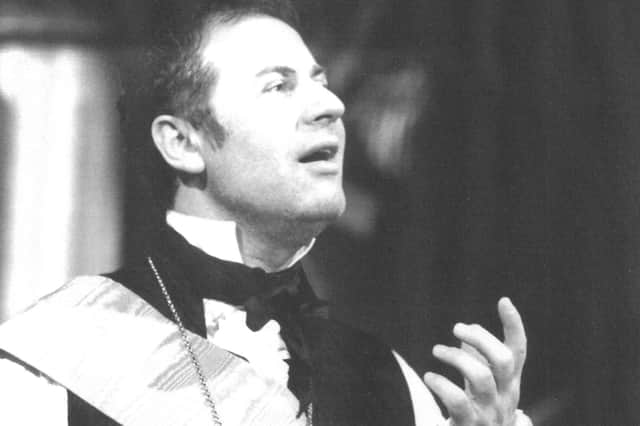 The countertenor James Bowman was a giant among British singers of the past half-century – almost literally, at 6ft 4in. His most famous onstage role was Oberon in Benjamin Britten's opera A Midsummer Night's Dream, which he performed with Scottish Opera over two decades, in a much-revived production in Glasgow and Edinburgh which featured Scotland's Bill McCue as Bottom. "Haunting, ethereal, ambiguous, otherworldly" were accolades showered upon him by Scotland's press.
He returned to Glasgow to sing the Voice of Apollo for Scottish Opera in Britten's Death in Venice; and in L'Egisto by Cavalli. His title role in Orlando had a major influence on the revival of Handel's operas in Scotland, till then puzzlingly neglected.
Bowman appeared in countless concerts at the Edinburgh Festival – most often in Baroque music, excelling particularly in works by Purcell and Handel – with The King's Consort, the exalted Baroque ensemble which gave regular sold-out concerts in Scotland.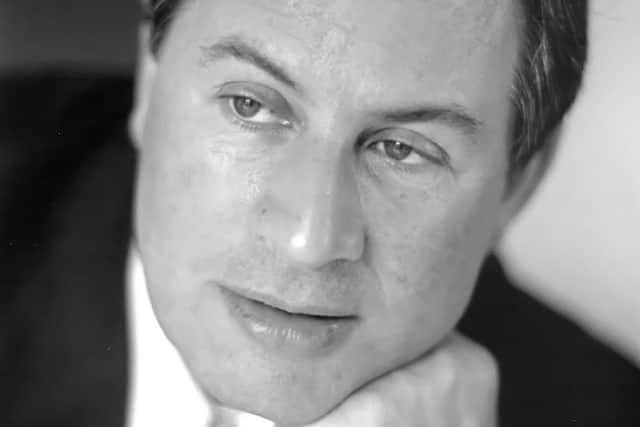 Robert King, the KC's founder, says, "He was an absolute megastar: whenever he walked onto the stage, every eye in the house turned towards him; he had this incredible magnetism."
One of the most affectionate tributes comes from Peter Nardone, a former boy chorister (and countertenor) in Paisley Abbey choir, and later a cathedral organist: "Singer, Artist, Musician, Encourager, Inspiration, Bon Viveur, Fairy King, Diva, Friend."
If Bowman's extraordinary vocal power was legendary ("I can make a lot of noise!" he confessed: "I tend to come in as if I'm announcing the last train!"), equally legendary were his kindness and generosity. They showed in every walk of life, but perhaps, above all, in the time he selflessly devoted to encouraging and enabling aspiring young singers who sought his advice. They found in him not just a mentor, but a friend. If he himself was inspired in those myriad multicoloured interpretations of Handel – notably in the 49 recordings he made with King's ensemble – he was just as deeply inspiring to his gifted young charges. A session with Bowman was not just a lesson in singing; it was a lesson in life.
Born in Oxford, James Bowman first entered music as a boy chorister at Ely Cathedral where "the building was so cold you could you could see your own breath." He progressed to New College choir, Oxford under David Lumsden, later a revolutionising Principal of the RSAMD. His next step was to help launch the Early Music Consort; then with the intimate ensemble Pro Cantione Antiqua and the Academy of Ancient Music. With all of these he contributed to pioneering historically informed performance practice that transformed music interpretation in Britain.
He, with a handful of others, following the great Alfred Deller, was also transfiguring the widespread perception of the male alto voice. It was no longer something strange, quirky or odd. It was instead something of spine-tingling, soulful beauty. Bowman's burgeoning career evolved new boundaries for it. It could be employed in contemporary music too: Michael Tippett's Songs for Ariel, and Geoffrey Burgon's Nunc Dimittis (from BBC TV's Tinker, Tailor, Soldier, Spy) were two exquisitely sung examples among some 180 recordings he enlivened.
Far from sedate or self-opinionated, James brought fun to everything he touched. "He hated pomposity", says Robert King. "Most of his off-the-cuff remarks are too rude to print!" His sense of humour was naughty and unbounded ("wickedly indiscreet", as someone put it). "He was a superstar", King adds, "especially in France, because his Vivaldi Stabat Mater was used as a petrol advert!"
His performing life, King says, "was above all about collaboration" – with other singers, instrumentalists, conductors. "He was the most generous musician on the platform, who supported his colleagues wonderfully. Some of his most treasurable work involved songs – perhaps above all, the lute songs of John Dowland and other Renaissance composers. Purcell's delectable 'Evening Hymn', with its entrancing Hallelujahs, was one of his signature dishes. He had a way with words that few others have ever emulated."
Is it hard to produce singing in such a high, albeit not unnatural, range? Most countertenors discover this gift as their voice changes and breaks. Iestyn Davies, Bowman's youngest, now most acclaimed, successor indicates that young singers often find out almost by chance: "I got bored at school singing bass one day, and found that joining in with the alto line felt quite right, and natural. I didn't really know what I was doing; but somehow, like James, I knew how to translate into falsetto. Everything followed from that: pitching, breath control, legato, expressiveness, vocal colouring." All qualities Bowman miraculously possessed from the outset. "Anyone who's sought to sing countertenor," adds Davies, "stands on the shoulders of James Bowman."
Ever the rumbustious life and soul of a party, James found he was gay at a young age, embraced it, and was one of those emerging artists who had the nerve and courage not to conceal it, even in the early Sixties, while it was still illegal in Britain. It might be surmised that he poured much of that poignancy, tenderness and empathy into his roles on stage. He did not claim to be an actor, but he was an unassailable presence. Supremely memorable as a performer; but unmatched, too, as a human being.
He is survived by his partner of 48 years, Terry Winwood.
If you would like to submit an obituary (800-1000 words preferred, with jpeg image), or have a suggestion for a subject, contact [email protected]