Scotsman Obituaries: Helmut Berger, flamboyant Austrian film actor
Helmut Berger, actor. Born: 29 May 1944 in Bad Ischl, Austria. Died: 18 May 2023 in Salzburg, Austria, aged 78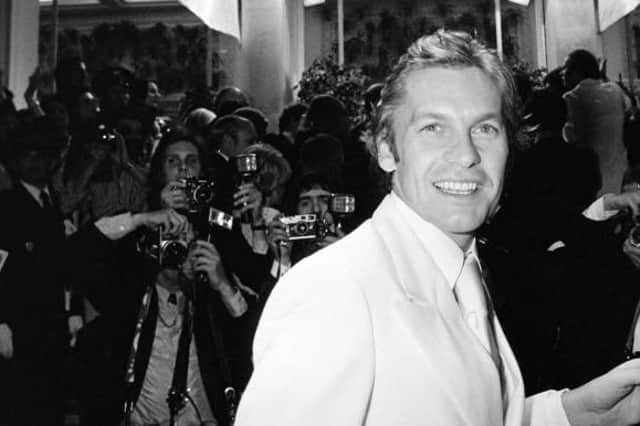 The film director Billy Wilder once complained that that there were no interesting women any more "except for Helmut Berger".
Blurring the edges of gender identity before it was fashionable to do so, Berger dressed in stockings and suspenders, silver top hat and feather boa, in the Nazi-era drama The Damned, just as Marlene Dietrich had done in The Blue Angel. She sent him a photo of herself with the inscription "Who's prettier?"
With his piercing blue eyes and sculpted cheek bones, Berger was regarded as one of the most beautiful people in the world in the late 1960s and 1970s. He was the subject of photographic portraits and studies by many of the leading photographers of the day.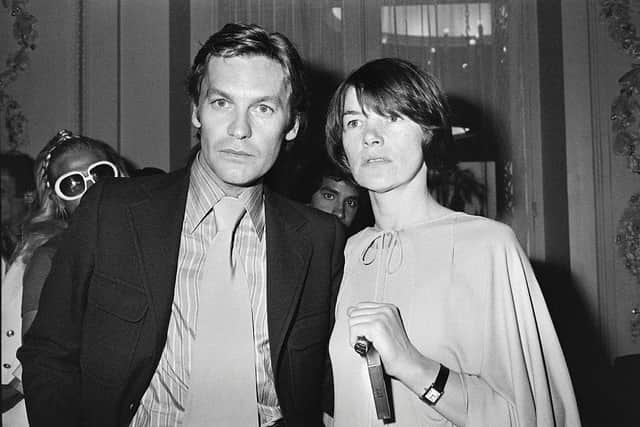 He was the first man to appear on the cover of Vogue magazine, along with then-girlfriend actress Marisa Berenson, when they were photographed by David Bailey.
Andy Warhol produced a series of prints of him naked and Madonna featured him in her controversial picture book Sex in 1992 and cited him as a major inspiration.
Berger's film career was relatively brief, the high points being the films he made with director Luchino Visconti, who first spotted him in a pizzeria, gave him a scarf because he looked cold, invited him to lunch, took him under his wing and into his bed, and cast him as the lead in three films.
Berger was as famous for who he slept with as the films he made. He detailed his lovers in a candid autobiography in 1998, a list that included Britt Ekland, Ursula Andress, Jerry Hall, Nathalie Delon, Linda Blair, Anita Pallenberg and Rudolf Nureyev.
He helped create his own myth by claiming he had shared a bed with both Mick and Bianca Jagger, although only in the literal sense.
It was generally agreed that Berger was strikingly handsome, though many critics remained unconvinced by his acting ability.
The film critic David Thomson thought the films Berger made with Visconti were nothing more than "wilfully decadent studies" of a face that was handsome, but dead.
That arguably made him perfect casting in The Damned, which charts the decline of a rich family of industrialists in Germany in the 1930s.
Playing one of the heirs, Berger's character collaborates with the Nazis and sexually assaults just about everyone in sight, including his own mother.
But the most striking image remains that picture of Berger posing in stockings, top hat and boa.
He was also well cast in the title role in Massimo Dallamano's 1970 adaptation of The Picture of Dorian Gray, which was set in contemporary London and played up the sex element.
In his heyday Berger was in demand with other directors as well as Visconti, and Vittorio De Sica, one of Italy's most celebrated film-makers, gave him a leading role as part of a rich Jewish family in France in the 1930s in The Garden of the Finzi-Continis, which won the Academy Award for best foreign-language film.
He was born Helmut Steinberger in 1944 at Bad Ischl, near Salzburg, in Austria, where his parents ran a hotel. He did not meet his father until he was three when his father returned from a Soviet POW camp.
Berger said his father beat him, he was expelled from school, stole money and ran off to Switzerland, where he worked as a waiter, before moving on to London. He began, but did not finish, an acting course and partook of everything the Swinging Sixties had to offer.
He met Visconti in Perugia in Italy, where Berger had enrolled at the local university to study Italian.
They were soon living together and Visconti gave him a small role in his 1967 film The Witches before casting him as one of the main characters, alongside Dirk Bogarde, in The Damned.
Visconti gave him starring roles in two further movies, firstly as the eponymous "mad king" of Bavaria in his sprawling historical drama Ludwig, and then as a gigolo in a relationship with a retired art historian, played by Burt Lancaster, in Conversation Piece. During the 1970s Berger co-starred with Elizabeth Taylor and Henry Fonda in Ash Wednesday and with Michael Caine and Glenda Jackson in The Romantic Englishwoman.
He returned to the setting of Nazi Germany in Salon Kitty, playing an SS officer who comes up with a plan to open a brothel in which the prostitutes are all informants, looking to pick up secrets and indiscreet comments.
And he played a German terrorist in Victory at Entebbe, with an all-star cast including Kirk Douglas, Elizabeth Taylor, Burt Lancaster and Linda Blair.
Berger's relationship with Visconti was always volatile. He was promiscuous and would sneak out to bars and clubs to meet younger men and women when Visconti was asleep. When Visconti died in 1976 Berger was shocked to discover he had been left nothing in his will. Seemingly distraught at the director's death, Berger tried to kill himself and would talk of being "widowed at 32".
As the years went by, Berger struggled with alcohol and drugs and drifted through increasingly obscure films, though he did have a recurring role as a debauched playboy in glossy US soap Dynasty in 1983-84 – which he said he did for the money – and he had a small part as a corrupt banker in The Godfather Part III in 1990.
Berger married an Italian model in the mid-1990s. The guests were apparently kept waiting for two hours while he went to confession. The marriage later broke down acrimoniously.
He had no known children.
If you would like to submit an obituary (800-1000 words preferred, with jpeg image), or have a suggestion for a subject, contact [email protected]