Scotsman Obituaries: George Logan, Scottish entertainer who was one half of Hinge and Bracket
George Logan, entertainer. Born: 7 July 1944 in Rutherglen. Died: 21 May 2023, aged 78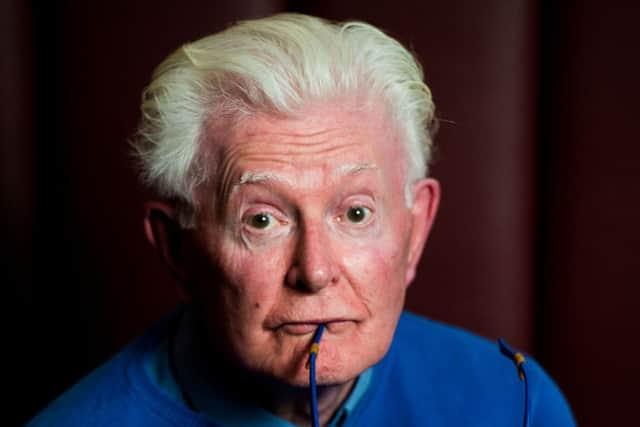 Far removed from the drag queen characterisations of RuPaul and Danny La Rue, George Logan was so convincing in a dress as one half of the double act Hinge and Bracket that many people thought he really was a woman.
Logan and partner Patrick Fyffe developed their act in gay bars in London in the early 1970s, which was far removed from the environment in which Logan grew up in the 1950s in Rutherglen.
"Although I knew I was something, the word 'gay' was not one I would have known," he said later. But a chance meeting in Glasgow with four very camp men led him to a gay bar and the realisation that there were many others like him.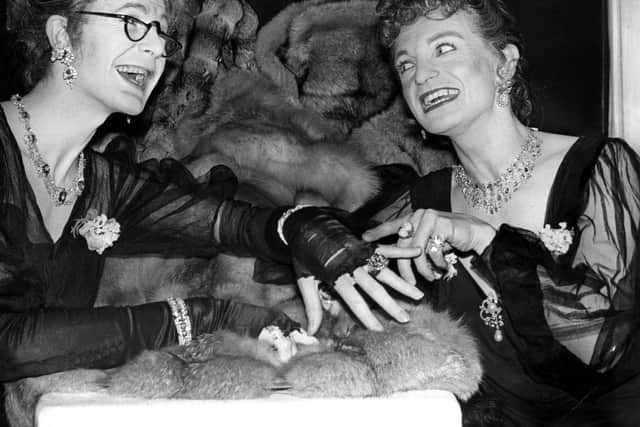 "All the burdens I'd felt, this great pressure to go out with a girl, to fit the mould, had gone," he wrote in his memoirs entitled A Boy Called Audrey. He acquired the nickname Audrey Auburn among his new gay friends because he was a redhead.
Logan once aspired to become a concert pianist and studied at the Royal Scottish Academy of Music. But he was working as a computer programmer in London and only occasionally playing piano in clubs when he first met Patrick Fyffe, who had a successful drag act in the person of glamorous soprano Perri St Claire.
Fyffe's original suggestion was that they team up, with Logan accompanying him on piano, still in his usual men's clothes. But while developing their act they decided that it might work better if both were presented as women, specifically two genteel ladies of a certain age, and seemingly from an earlier age.
They greeted audience members as old friends, handed out sherry, reminisced about past concert hall glories and sang songs by Gilbert and Sullivan, Noel Coward and Dear Ivor (Novello) and very occasionally songs that were "bang up to date" from the likes of South Pacific.
It was very different from most drag acts in that Dr Evadne Hinge and Dame Hilda Bracket were convincing, believable characters when they became regulars on television after a breakout show at the Edinburgh Fringe in 1974 and a subsequent transfer to the London West End theatre scene.
"We saw ourselves as actors playing female roles," said Logan. They stayed in character during interviews. And in a 1987 West End production of The Importance of Being Ernest they played Hinge and Bracket playing Miss Prism and Lady Bracknell in Oscar Wilde's The Importance of Being Ernest.
Their act was full of double entendres and innuendo, if you looked for them. Hilda's cousin was dismissed as an officer in the Guards for some irregularity in a card game after he was found playing with his privates. That may be obvious, but a lot of material, at least in the early years, went over the heads of many in their new mainstream audience.
They were reputedly favourites of the Queen Mother, twice appearing in the Royal Variety Show, and their material was released on DVD with a U certificate.
George Thomas Logan was born in 1944 in Rutherglen, in Lanarkshire. His father worked in the motor trade. They were a musical family and Logan began taking piano lessons at seven. By his mid-teens he was studying at the Royal Scottish Academy of Music and Drama.
Although his family were not particularly religious they did go to church. "I remember lots of these often unmarried ladies of a certain age with mannerisms I found amusing as a child, and a lot of them crept into Dr Hinge," Logan said in an interview with The Scotsman.
Logan attended Rutherglen Academy and studied Music and English at Glasgow University and it was Logan who did the musical arrangements for Hinge and Bracket.
Dame Hilda Bracket was the flamboyant former star, living in a mansion and driving around in a Rolls-Royce. Dr Evadne Hinge, who was effectively her house guest, was a more acerbic character.
She had a doctorate in music and she had the intellectual edge – though Bracket would never admit it, always trying to match Hinge, but only illustrating her own shortcomings by getting things slightly wrong.
The characters translated readily from cabaret to sitcom in three seasons of Dear Ladies, which focused on their lives in the fictional village of Stackton Tressel in Suffolk and which was co-written with Gyles Brandreth.
Fyffe died in 2002 and Logan retired from showbiz after a couple more pantomime seasons. He wrote a biography of Evadne Hinge entitled The Naked Doctor, followed by his own memoirs. And he moved to Limousin in France, where he ran a guest house with his partner Louie Perone.
They married in 2019, though they had been together for many years before that. Perone survives him.
If you would like to submit an obituary (800-1000 words preferred, with jpeg image), or have a suggestion for a subject, contact [email protected]