Scotsman Obituaries: Francis Monkman
Francis Monkman, musician/composer. Born: 9 June, 1949 in Hampstead, London. Died: 12 May, 2023 in Bedfordshire, aged 73.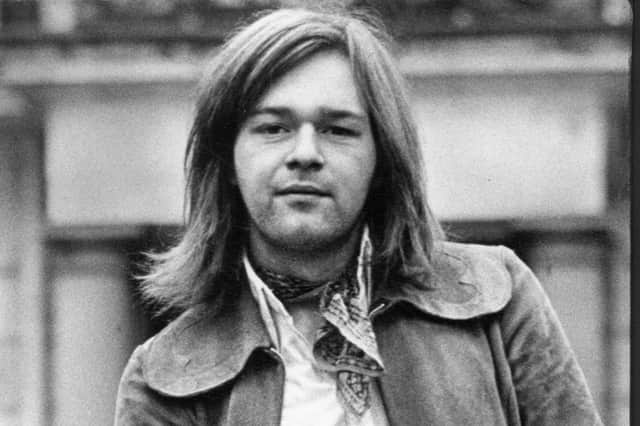 Composer and multi-instrumentalist Francis Monkman, who has died aged 73 following a late stage cancer diagnosis, was a quiet but significant influence on British music in the Seventies, embodying the tenacious prog rock tendency which even the radical broom of punk couldn't sweep away.
He was passionate about the possibilities of keyboards of many musical hues – from ancient organs and harpsichords right through to the latest synthesisers. This founding member of the bands Curved Air and classical/rock fusion outfit Sky was forever forging on, his classical training a springboard to thoroughly modern composition. "Something I've always been keen to do since I was about 13 is to write music that took in everything I like," he said. "The trouble is that though I like both Scarlatti and Messiaen and they use the same keyboard and notes, I can't tie the two together."
He did, however, successfully contribute his synth playing skills to a succession of blockbuster film scores, including The Empire Strikes Back, Raiders of the Lost Ark, The Spy Who Loved Me and Live And Let Die, as well as composing the foreboding, futuristic music for classic British gangster film The Long Good Friday in 1980, presaging Vangelis's more celebrated synth soundtracks for Chariots of Fire and Blade Runner.
His Curved Air bandmates Sonja Christina and Darryl Way both paid tribute to Monkman as a spiritual man, with the latter remarking that "just knowing that he was in the world and creating his wonderful music, was comfort enough".
Anthony Francis Keigwin Monkman's musical abilities were established at a young age. He studied organ and harpsichord at the prestigious Westminster School and then at the Royal Academy of Music where he won the Raymond Russell Prize for virtuosity on harpsichord. He then joined the Academy of St Martins In the Field chamber orchestra but, infused with the spirit of exploration which was to define his career, Monkman was already enjoying the new freedoms of rock music, adding electric guitar to his repertoire.
In the late Sixties he formed progressive rock band Sisyphus with classically trained violinist Darryl Way – the pair first met while window shopping at the Orange Music Electronic Company. One of their earliest gigs was to provide the live accompaniment for a Galt MacDermot play, Who the Murderer Was. Enter folk singer Sonja Christina, who was a veteran of another MacDermott show – the hippie stage musical Hair – and Sisyphus morphed into Curved Air, taking their name from a Terry Riley album.​
Their debut album Air Conditioning was notable as one of the first commercially available rock picture discs and featured Way's rock arrangement of Vivaldi's Four Seasons. Monkman, meanwhile, was innovating on synthesiser and came into his own on Curved Air's second album, the cryptically named Second Album. Clearly, all their imaginative energies went into the music, including their biggest hit, the catchy and relatively pithy Back Street Luv. This was their Top of the Pops calling card but arguably Monkman's 13-minute epic Piece of Mind was more representative of their sonic ambition.
The free jamming Monkman left Curved Air following the release of a third album, Phantasmagoria, after clashing with the technically exacting Way over their contrasting approaches, but he returned to tour with the band in 1974, the results captured on their 1975 album Live.
In between, he moonlighted on keyboards for fellow prog rockers Renaissance, contributing to their 1972 album Prologue, as well as session appearances on albums by Al Stewart and Lynsey de Paul. Over the next few years, he indulged his diverse tastes, playing Hammond organ and harpsichord on Kate Bush's Lionheart album, touring with The Shadows and performing classical recitals at the Royal Albert Hall and the Purcell Room in the Royal Festival Hall.
​In 1976, he collaborated with Roxy Music's Phil Manzanera and Brian Eno on 801, an intentionally short-lived experimental rock outfit who performed only three concerts – the last recorded and released as 801 Live.
​With a taste for supergroups, Monkman next formed Anglo-Australian fusion band Sky with guitarists John Williams and Kevin Peek, bassist Herbie Flowers and drummer Tristan Fry. Their audacious classical/rock crossover encompassed a Monkman-led take on Bach's Toccata as well as original pieces such as the 20-minute opus Where Opposites Meet, and their self-titled debut album was a platinum seller. The ever-restless Monkman left after follow-up Sky 2, telling Electronics & Music Maker magazine "the beginnings of Sky were terrific… but after we had achieved success I felt it all became a bit static".
At the same time, he developed a sideline composing incidental themes for TV and would occasionally pop up on Tomorrow's World demonstrating the futuristic wonders of synthesisers. His most effective demonstration, however, was The Long Good Friday soundtrack, accompanying Bob Hoskins and Helen Mirren on an analogue synth odyssey with groovy saxophone embellishment. In a sound of the decade to come, Monkman was an early adopter of digital synthesisers such as the Fairlight and the Synclavier, which he used with alacrity on his 1981 solo concept album Dweller on the Threshold.
He broke a long recording hiatus with 2001 album 21st Century Blues, then returned to his first musical passion, organ and harpsichord, supporting antique instrument restoration projects around Europe and playing at Bach's ancestral home in Wechmar. The experience of achieving this lifelong ambition inspired new album The Bach Family. Released in 2021, it was his first mainstream release in over 15 years, and his last. Monkman is survived by his partner and two brothers.
If you would like to submit an obituary (800-1000 words preferred, with jpeg image), or have a suggestion for a subject, contact [email protected]