Scotsman Obituaries: Cynthia Weil, US songwriter who co-wrote You've Lost That Loving Feeling
Cynthia Weil, songwriter. Born: 18 October 1940 in New York, United States. Died: 1 June 2023 in Los Angeles, aged 82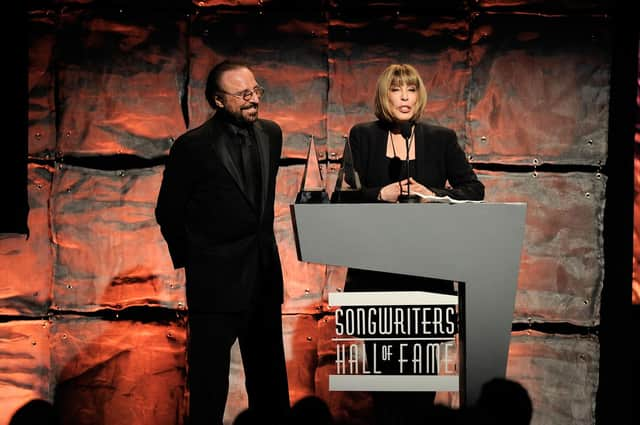 Cynthia Weil co-wrote the most-played song on US radio. The Righteous Brothers' melodramatic classic You've Lost That Loving Feeling has racked up more than 14 million plays since it first topped the charts on both sides of the Atlantic in 1965. It was birthed in a small studio on Broadway – contents: a piano and an ashtray, "because everybody smoked like crazy back then".
There was much more where that came from. With her lifelong writing partner, husband Barry Mann, Weil composed songs for Sixties soul icons The Drifters, The Ronettes, The Crystals and Dusty Springfield, as New York's Tin Pan Alley made way for the new breed of hip pop songwriters operating out of Broadway's Brill Building.
Weil was the lyricist of the partnership, responsible for capturing the agony and ecstasy of America's new teenage generation but also for the storytelling nuances which gave their songs a social conscience.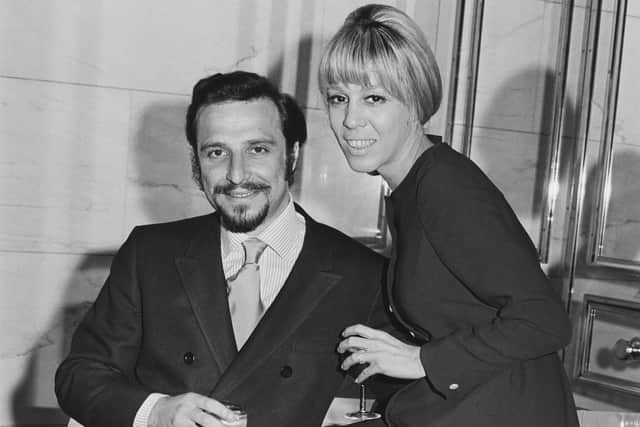 These were picked up by some of the rock bands of the day – Paul Revere & the Raiders' helmed psychedelic comedown number Kicks, and The Animals adopted We Gotta Get Out Of This Place, which in turn became the rallying plea of US soldiers during the Vietnam War.
On hearing of Weil's passing, aged 62, Dolly Parton described her as "one of the greatest writers of all time". She had good cause to pay tribute: Mann and Weil wrote Here You Come Again, a bright bittersweet tune originally offered to Brenda Lee but scooped up by Parton to herald her new – and at the time fairly controversial – pop direction. Vindication came with a Grammy Award, one of numerous honours bestowed for the couple's music over the next five decades.
Weil and Mann were inducted into the Songwriters Hall of Fame in 1987, later receiving the Hall's highest honour, the Johnny Mercer Award, previously won by their contemporaries Carole King, Bacharach & David and Lieber & Stoller. When they received the Ahmet Ertegun Award from the Rock and Roll Hall of Fame in 2010, Weil quipped "I thought you guys would never ask".
Weil was a native New Yorker, the daughter of Lithuanian Jewish furniture store owner Morris Weil and Dorothy Mendez. She grew up on the Upper West and Upper East Side of Manhattan, attending the private Walden School. After a year at the University of West Michigan she transferred to the Sarah Lawrence College to study theatre.
Her sights were firmly set on Broadway but she reached her destination in a roundabout way, becoming the protégée of Guys and Dolls composer Frank Loesser, before signing a writing contract with Aldon Music.
Music publisher Don Kirshner first tried to pair her with Carole King but Weil was intent on pursuing songwriter Barry Imberman, known professionally as Barry Mann. The couple married in August 1961, the same month that they scored their first co-written hit, Bless You, sung by Tony Orlando.
Mann and Weil set to work in Aldon Music's small offices at 1650 Broadway – Weil simply looked out the window for inspiration when they wrote The Drifters' hit On Broadway – but they were considered to be part of the wider community of NY-based songwriters, many based out of the nearby Brill Building, who were setting the tone for the popular tunes of the new rock'n'roll era.
Weil mixed daily with bright young contemporaries such as Burt Bacharach and Hal David, Neils Sedaka and Diamond and fellow married songwriting teams Carole King and Gerry Goffin, and Ellie Greenwich and Jeff Barry. She may even have rubbed shoulders with a young Lou Reed in his pre-Velvet Underground jobbing songwriter days.
From this competitive but encouraging environment emerged a fertile flow of hit songs – The Drifters' Saturday Night at the Movies, The Ronettes' Walking in the Rain, Mama Cass's Make Your Own Kind Of Music, Gene Pitney's I'm Gonna Be Strong and Dusty Springfield's Just a Little Lovin' being among their best loved.
Their most famous composition was a commission from Phil Spector to write a song for his new duo The Righteous Brothers. You've Lost That Loving Feeling was originally written as a midtempo tune, but was transformed into an enduring lovelorn classic after Spector sprinkled some additional Wall of Sound magic over the production.
Unlike Goffin & King and Greenwich & Barry, the Mann and Weil partnership was set to last, even though they occasionally "saw" other songwriters.
Weil's later songbook includes Lionel Richie's Running in the Night, written with Tom Snow, and a couple of Linda Ronstadt duets – Somewhere Out There, sung with James Ingram, which won Song of the Year at the 1988 Grammys, and Don't Know Much, with Aaron Neville, which won the Best Pop Performance award two years later.
Weil returned to her theatre roots in 2004, performing with Mann in They Wrote That?, a musical revue around their songs and life stories.
They were both later portrayed as characters in the Carole King jukebox musical, Beautiful, but Weil declined further opportunities to play live, instead publishing a novel in 2015. I'm Glad I Did is the story of a young Jewish girl who takes a summer job at the Brill Building in 1963 and pledges to write a hit single before the year is out…
"There's no reason a person shouldn't write better 20 years after they start," Weil told the Los Angeles Times in 1986. "Writers know more and have more life experience to draw on. You have to sit through the trends. Live through bubblegum and disco and everything else we've lived through. You've got to be a creative survivor."​
She is survived by Mann, their daughter Jenn and two granddaughters.
If you would like to submit an obituary (800-1000 words preferred, with jpeg image), or have a suggestion for a subject, contact [email protected]