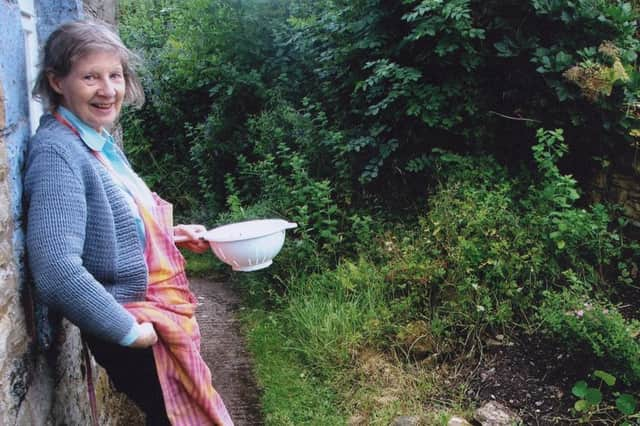 Connoisseurs of Sir Walter Scott will have been sad to learn of the death of Claire Lamont, one of the team behind the Edinburgh Edition of Scott's Waverley novel. Although she was directly responsible for only one of the 30 volumes, Chronicles of the Canongate (2000), the editorial policy of the whole series owed a lot to her groundbreaking, prizewinning edition of Waverley, published by Oxford University Press in 1981.
From a textual point of view the Waverley novels are a paradox. For much of the 19th century they were Europe's bestsellers. But no one – until the Edinburgh edition – knew what, precisely, Scott had written. This came about from two circumstances coming together. One was the speed with which Scott – already well-known as a poet – wrote, the printers printed, and the public devoured the result. The other was the author's jealously guarded anonymity. Waverley came out in 1812 without an author's name. Scott's later books were "by the author of Waverley". Some readers tried to guess who was behind the words (Jane Austen did, correctly).
But guessing was not knowledge, and Scott was all the more careful to keep his anonymity, meaning that, to prevent leakage from those in the production process, the author's hand-written originals – holographs – had to be copied by a few trusted intermediaries before going to the typesetters, with the same process applied to proofs, back and forth. The urgency of the whole process opened wide a door for misreadings, actual or pretended "corrections" which found their way into the printed editions – until that of the Edinburgh team, led by David Hewitt of Aberdeen, whose members scoured the world for surviving manuscripts and early editions, to reveal thousands of such mistakes or misreadings. Some were of little or no substantial consequence but others related to Scottish language and history, and to Scott's understanding of these.
Claire Lamont's edition of Waverley, in 1981, set an example of the procedure which could achieve this effect; and she went on, with others, to write on Scott and his world in the light of these novelties. Claire's publications on authors of the Romantic period, Scott included, were known throughout the English-speaking world; indeed the English-reading world. Her very last lecture – on Jane Austen – given in retirement when her university had given her the rare honour of an emeritus professorship, was given in Göttingen, Germany.
And examples of her work – like her chapter on the Romantic period (Wordsworth, Shelley and the rest) in The Oxford Illustrated History of English Literature, or her World's Classics edition of Sense and Sensibility (the introduction is a model of its kind: no word out of place) could be found in all serious bookshops.    
Both Claire's father and grandfather served the Kirk. Her father Bill studied Divinity at New College in Edinburgh, then went south for more at Cambridge. But this was in the 1930s. Radar was around the corner, Bill was interested and found time while at Cambridge to attend the professorial lectures of the physicist Edward Appleton. At the end of term, Prof Appleton invited students for tea at his lodgings, recruiting his two daughters to hand out the buns. Bill struck up a relationship with one of the girls, Margery, which in due course would produce three children – Claire in 1942, Martin in 1945 and Joe in 1953 – all destined to distinguish themselves in quite different fields.
Before Bill could be ordained he was called up into the Navy, seeing active service in the Atlantic and Indian Oceans. The war over, his clerical vocation had not left him, but the navy had made its mark. So he became a naval chaplain – as well, now, as a family man. Claire would remember being stung as a girl by a giant jellyfish when swimming near Singapore. Margery's father, however, had meanwhile received a knighthood and a Nobel prize for physics, and in 1949 became Principal of the University of Edinburgh. That city now became the family's base. Claire was sent to school at Esdaile, a charitable foundation for daughters of clergy. She made lifelong friendships there, and went on to read English at the University.
Her academic career could have begun there. But the word "career" does not fit. Later, she would sometimes excuse herself from promotion if, in her private view, it would "upset the balance of the department". The competitiveness common among young adults was not the atmosphere she throve in. In finals, she walked out of her first exam. Her professor, knowing her quality, advised her to go back for the others, and meanwhile to sit in a place where she could see a long way. Wise professor. Claire sat on Arthur's Seat, completed the other papers, and although she narrowly missed the First which everyone had expected. qualified herself (especially with secretarial skills thrown in) for a series of temporary academic or academically related posts which prepared her for her later distinction.
One was in the University of Leeds, as research assistant to the professor of English. Another was a three-year scholarship at St Hilda's College in Oxford, where Claire discovered and published writings from 18th-century family the Fraser-Tytlers of Loch Ness. She took a job with Dawson's of Pall Mall, the manuscript dealers. By now a skilled palaeographer, she identified a manuscript as that of a little-known 18th-century poet. Since she was also sent, occasionally, to bid for the firm at Sotheby's, she realised that the better she did her job the more likely a national treasure was to leave British shores. So she gave it up.
Fortunately, at around the same time another signal came from Oxford: a two-year research fellowship at Somerville College. Somerville still had its pristine women-only constitution, with the individualistic characters that seemed to produce. One of these was Mary Lascelles, a recognised authority on Jane Austen and her world; Claire's selflessness and precision of thought and expression were exactly in the Lascelles mode.
As the Somerville fellowship neared its end, Claire saw that three well-established universities were advertising for a lectureship in English, and she put in for all three. While at Somerville she had had a surgical operation, and though very faint and feeble, she proved to be in demand. The first to call her for interview was Newcastle. She arrived at Newcastle in an appropriately weakened condition, carrying a stick to lean on. After a few interview-style exchanges, the professor heading the panel asked the candidate if she had applied to any other university. Claire said yes, and named them. The professor then asked her which of the three, if they all offered her lectureship, she would choose.
The naval officer's daughter did not lack all tactical wisdom, and said "Newcastle". "Here's the telephone", said the professor. "You can use it to withdraw from the others." She did. Whether that procedure would now be legal is questionable. But its memory serves us, now, to show how the shy, conscientious, non-competitive Edinburgh girl had by then acquired, in the highest academic circles, a reputation glittering with diamonds.
On learning that Claire Lamont's father had been a naval chaplain, a tactless colleague once asked her what rank a chaplain held. She answered: "The rank of the person he is speaking to."
That applied to Claire too. Unambitious for herself, she could speak to high and low with equal courtesy and plain sense. When she became Public Orator of Newcastle University, she would meet and talk with the world's "greats" with precisely the same courtesy and candour she would give to students, including, and perhaps especially, those in difficulties through no fault of their own.
At Claire's funeral, four weeks ago, one former student in this last category was spotted. in floods of tears throughout. No more eloquent testimony to the respect and love in which she was held can be imagined.
If you would like to submit an obituary (800-1000 words preferred, with jpeg image), or have a suggestion for a subject, contact [email protected]