Scotsman Obituaries: Brigadier John M Macfarlane, British Army Officer and 1745 Association stalwart
Brigadier John Macfarlane, British Army Officer. Born: 30 September 1939 in Tobermory. Died: 8 May 2023 in Taynuilt, Argyll​, aged 83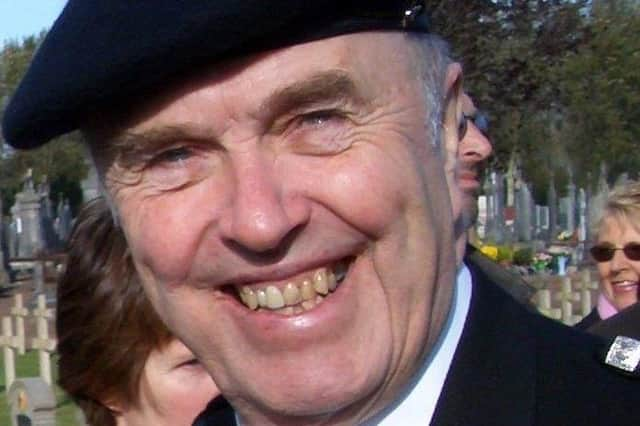 Brigadier John M Macfarlane, former Chair and President of The 1745 Association, passed away peacefully at his family home in Taynuilt, Argyll, on Monday at the age of 83.
Born in Tobermory in 1939, John was educated at Tobermory School, Oban High School and the University of Glasgow, where he studied Modern Languages.
He began his Army career training Gurkha soldiers as an officer in the Royal Army Educational Corps in Malaya during the 1960s, and subsequently served in a number of intelligence-related posts, retiring in 1994 after more than 30 years' service.
He later held posts in the Middle East before coming home to Argyll, where he played an active role in community and church affairs and in actively promoting wider knowledge of Gaelic culture and history.
John met his future wife in 1958 when Val was still a pupil at Morrisons in Crieff and he was student in Glasgow. John and Val were married on 15 December 1973 in St Columba's, Pont Street, London.
In 2005 he presented a BBC Alba programme on the Battle of Monte Cassino (1944) which remains the definitive account of the Second World War battle, and included interviews with Scottish veterans of the battle in their native Gaelic.
He also served as Chieftain of the Gaelic Society of Inverness and gave the Chief's Address at the annual Commemorative Service on Drummossie Moor on 17 April 2010, drawing on his military experience to evoke in most vivid terms what was going through the minds of the Jacobite soldiers who stood at Culloden on 16 April 1746.
He gave tireless and invaluable service to The 1745 Association as Chair from 2003-2009 and President from 2009-2019.
At the time of his death he was an Honorary Vice Chair of the Association, continuing to generously contribute to the Association's activities whenever called upon, most recently supporting the transfer of Association's collection of books and records to the A K Bell Library in Perth last September.
In 2020 he kindly recorded a few lines from John Roy Stuart's poems "The Day of Culloden" and "Lament for Lady Macintosh" for the Association in Gaelic and English, where his rich baritone rendition will hopefully still be heard for years to come – visit the association's webpage to hear them
One anecdote he told me of his military career comes to mind at this sad time. Serving in Northern Ireland during the Troubles, he received an urgent command late at night to deploy his unit to a border farmhouse where armed Irishmen had been seen.
On arrival, his platoon heard an ominous squealing which enabled them to locate and surround the Irishmen and demand their surrender. Their flashlights shone to reveal a motley group of men carrying pigs and piglets. Their leader claimed that it was all an unfortunate misunderstanding, and sure they were just trying to take the pigs and their poor wee piglets to safety as they seemed to be lost.
He then most helpfully offered to return them to the farm where they belonged before heading back over the border.
As related by John, the story was an amusing cameo during a difficult period, but at the time, in the dead of night at the height of the Troubles, it can have been no laughing matter. The incident could have had tragic, fatal consequences had it not been for John's calm temperament and characteristically measured response.
As it was, the Irish rustlers and British platoon parted, if not exactly the best of friends, at least on as amicable terms as could be expected under such circumstances.
If you would like to submit an obituary (800-1000 words preferred, with jpeg image), or have a suggestion for a subject, contact [email protected]