Scotsman Obituaries: Ann Gemmell Clipson, artist, designer and champion of change at the National Trust for Scotland
Ann Gemmell Clipson, artist and designer. Born: 23 December 1940 in Glasgow. Died: 3 June 2023 in Maryland, USA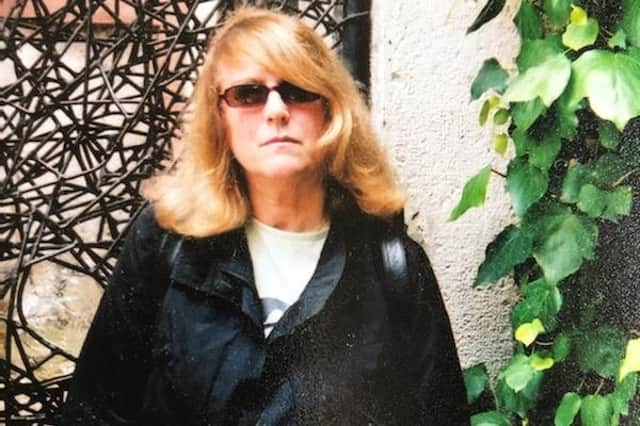 Ann Clipson (née Maclean), a talented artist and graphic designer born in Glasgow, had a successful 22-year career in the USA before returning to Scotland in 1990 and joining the National Trust for Scotland (NTS) in Edinburgh.
As Head of Design and Production, she led a young and enthusiastically creative in-house studio based at the conservation charity's office in Dean Street, Stockbridge.
For the next eight years she managed the department with flair and sensitivity, giving rise to a decade of stimulating design in the Trust's publications, interpretation and exhibitions.
Ann introduced Apple computers into the design process, with support from the studio and overcoming strong opposition from the "old guard" NTS management. The Trust went on to win several design awards, including for its members' magazine Heritage Scotland, and from the Business Travel Association for its series of guidebooks.
Ann had returned to Scotland intending to spend the remainder of her working life here, to care for her elderly father who lived near Glasgow, and eventually to retire here with her husband Colin, a respected and innovative professor of architecture at the University of Michigan.
Sadly, Colin's diagnosis of terminal illness and his premature death changed that part of the plan.
Born in December 1940, Ann attended Hillhead High School and then the Glasgow School of Art, where in 1962 she gained a Diploma in Art (Printed Textiles) and a Highly Commended Post Diploma in Illustration.
A year's Heinz Fellowship at Manchester College of Art & Design followed, before she left the UK to live in Michigan with her husband, where they raised two children, Paul and Thea.
For 14 years from 1976 Ann was a much-valued Director of Visual Communication at Johnson, Johnson & Roy in Ann Arbor, Michigan, designing publicity for US national parks, universities and a wide range of public and commercial clients.
In addition to full-time posts, Ann carried out freelance work throughout her life, including for the University of Michigan, The Children's Press (Chicago) and Lincoln Cathedral. Immediately before joining the NTS, she worked at Peacock Printmakers in Aberdeen and on some of the latest computer design programmes at Robert Gordon Institute of Technology.
At the NTS, Ann won the loyalty of her colleagues with her quiet, pleasant manner that enabled her to resolve problems – frequently inter-departmental – without aggression or confrontation.
However, she always tenaciously fought her corner – and those of the staff for whom she was responsible – with eloquence and conviction.
Ann entered enthusiastically into the lively social life that characterised this particular Trust office. The Dean Street Christmas parties were legendary, and Ann fully contributed, appearing every year in extravagant. carefully researched costumes.
Ann brought a fine intellect and an amazingly wide-ranging cultural hinterland to her work at the NTS, setting standards that remained for some time after her departure.
Her colleagues all remained firm friends with her and with each other, long after she – and they – left the Trust. She will be much missed.
After leaving full-time work, Ann divided her time between Edinburgh and the United States, moving from Ann Arbor to San Francisco, and eventually to Chevy Chase, Maryland, to be close to her daughter Thea and her family.
In San Francisco, the art and event space Goodnight Projects held an exhibition of her original watercolour paintings inspired by the iconic architecture of Antoni Gaudí in Barcelona.
Ann indulged her love of Europe and its cultural heritage by travelling widely, particularly revisiting, often with family and friends, her beloved Venice. She returned every year to her flat in Scotland until prevented by the pandemic
Ann was a generous and thoughtful friend, often organising Christmas meals at her home in the Stockbridge Colonies.
She was a contributor to multiple charitable organisations, covering a wide range of humanitarian causes.
Ann was a long-term member of St Andrew's Episcopal Church in Ann Arbor, of St John's Episcopal Church in Edinburgh and of the Washington National Cathedral in Washington, DC.
Ann passed away peacefully in hospice care after a short illness. Her husband Colin died in 2000. Her son Paul, a well-known film maker based at the Museum of Modern Art in San Francisco, died in 2018.
She is survived by her daughter Thea, a toxicologist, son-in-law Terry, grandchildren Lauren, Andrew and Colin, and Paul's partner Yelena Soboleva, and her daughter Anya Kamenskaya.
If you would like to submit an obituary (800-1000 words preferred, with jpeg image), or have a suggestion for a subject, contact [email protected]