Turriff Show is Scotland's largest two-day agricultural show. In 2022, more than 24,000 visitors attended to experience a variety of activities, 300-plus exhibitor stands and the livestock and equestrian classes. The Show's principal sponsor, once again, is local business, Bridgend Aggregates.
This year's highlights include an exhilarating stunt display of motorbikes and quad bikes from Stuntworld International, a Dinosaur Invasion – a 13-foot walking, roaring prehistoric beast - and the return of the hugely popular EQ Food and Drink Pavilion, serving tasters of the best local food and drink.
The Show hosts over 1,500 exhibitor classes, including cattle, sheep, horses and ponies, rabbits, cavies, dogs and pigeons, plus industrial and craft classes for skills including baking, vegetable growing and flower arranging; T otal prize money exceeds a staggering £88,000 and 330 trophies are awarded.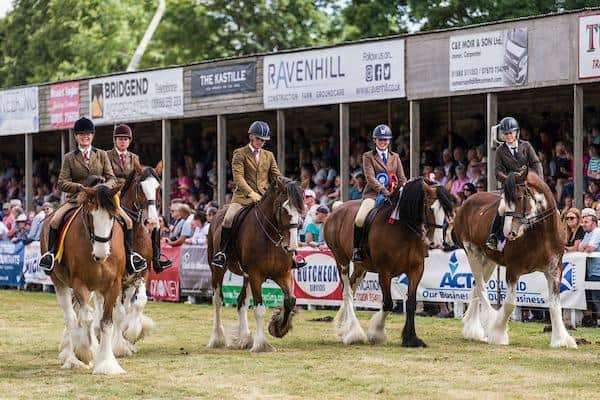 "Scotland's biggest two-day agricultural show is a much-loved calendar date, the length and breadth of Scotland," says Show President Kevin Gray, who farms at Tillyfar.
"Fitting with the importance of Scotch beef and lamb in the region, the show will host the iconic Aberdeen Angus Show as well as the National Ryeland Show – an easy-to-manage sheep breed popular for smallholders.
"Last year, the whole show ground was buzzing with folk. What a joy It was to see everyone getting out and about again, smiling and catching up with friends. Everyone from spectators to local businesses, exhibitors, stand holders and members on the committee are all brought together to make it happen.
"It is not until you are President that you realise the scale of the visitors who come to the show.
"This year, we look forward to seeing just as many people, from near and far, coming to enjoy all that Turriff show has to offer. We hope for good weather and something for every person to enjoy."