Scotland on Tour returns to Braemar
As part of Scotland on Tour, the exciting initiative to support the recovery of Scotland's live music industry, celebrated musician Adam Holmes will play St Margarets, Braemar on Friday, February 24.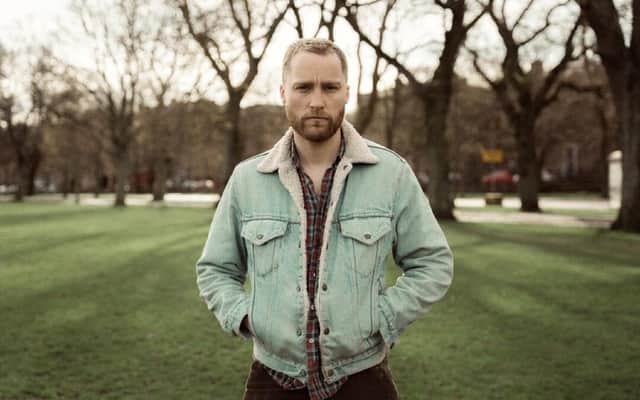 Adam Holmes is hailed as one of Scotland's finest singer-songwriters. With four critically acclaimed albums under his belt, the inimitable performer has cast an impressive shadow across the UK folk scene in recent years.
Having gained numerous Scottish Album of the Year nominations and a BBC Radio 2 Folk Award nomination, Adam's lyricism and musicality continues to shine bright across the Scottish musical landscape.
His masterful songwriting and his unique voice has seen him work with the likes of Eddi Reader, Karine Polwart, Aidan Moffat, Anaïs Mitchell, and Graham Coxon, to name a few.
Adam said: "It's great to be getting back out on the road with Scotland on Tour. Playing to audiences in places like Braemar will be extra special as venues such as this aren't usually part of my typical touring circuit.
"It will make each gig even more unique as it is a whole new experience in each location."
Cameron Grant, Programme Manager at St Margaret's, said: "I've been a huge fan of Adam for almost a decade. His songwriting, artistry and way of moving the audience is second to none. I'm beyond excited to finally collaborate on a concert and bring him to the stunning location of St Margaret's Braemar. We're in for a treat!"
Scotland on Tour is taking place over a period of 12 months between April 2022 and 2023. The initiative supports the creation of hundreds of concerts and performances at much-loved arts centres, town halls and community venues across Scotland.
More than 120 artists are set to perform at more than 100 venues across the country as part of the initiative.
The project, which has been created and managed by Active Events, was made possible by £750,000 of Scottish Government backing and will focus on increasing the number of opportunities to showcase and enjoy live music, while bringing exciting acts to the doorstep of city, towns, villages and rural communities.
The year-long Scotland on Tour bill includes both emerging and established artists with genre-spanning acts appearing across the breadth and width of the country, with rock, pop, jazz, classical, folk, trad and acoustic genres all being showcased.
Director of Active Events Lisa Whytock said: "Gig goers will have the chance to see the best of Scottish music right on their doorstep. This will be particularly beneficial to underused venues and rural performance spaces where we will be breathing life back into these fantastic settings."
Tickets for these and a raft of other shows are on sale now at www.scotlandontour.com.