Scotch Whisky exports over £6bn for first time, new data shows
Global exports of Scotch whisky grew to more than £6 billion for the first time in 2022, according to new figures.
Last year the value of Scotch whisky exports was up 37 per cent by value, to £6.2bn, according to statistics released by the Scotch Whisky Association (SWA). The number of 70cl bottles exported also grew by 21 per cent to the equivalent of 1.67bn. On average, the equivalent of 53 bottles of Scotch whisky are exported every second – up from 44 per second in 2021, the SWA calculated.
The Asia-Pacific region overtook the EU as the industry's largest regional market, with double-digit growth in Taiwan, Singapore, India and China as the post-Covid recovery continued.
While established EU markets such as France, Germany and Spain continued their post-pandemic bounce-back with strong growth in 2022, India replaced France as the largest Scotch whisky market by volume. Despite double digit growth, Scotch whisky still only comprises 2 per cent of the Indian whisky market.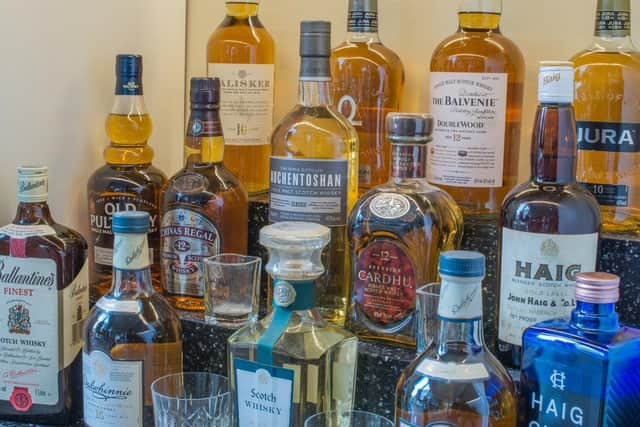 SWA analysis shows a UK-India FTA deal that eases the 150 per cent tariff burden on Scotch whisky in India could boost market access for Scotland's whisky companies, allowing for an additional £1bn of growth over the next five years.
Sales to America were worth just over £1 billion last year – the first time this was achieved since the 25 per cent tariff on single malt was suspended. Both Mexico and Canada also saw growth, underlining the importance of securing further market access wins through the renegotiation of the UK's Free Trade Agreements with both countries.
Mark Kent, chief executive of the SWA, said: "During a year of significant economic headwinds and global supply chain disruption, the Scotch whisky industry continued to be an anchor of growth, supporting investment and job creation across Scotland and the UK.
"The enduring strength of Scotch whisky as the UK's leading food and drink export is its global appeal to consumers who recognise the quality of the spirit, with production increasingly grounded in sustainable practices as we continue to reduce our impact on the environment by investing in the future.
"Passing £6bn in export value for the first time is a milestone, and testament to the work of our member companies and the tens of thousands of employees across Scotland and the UK supply chain who make Scotch whisky a global success story of which we are rightly proud.
"In 2022, the industry benefited from the full re-opening of hospitality businesses in key global markets, as well as the return of global travel retail which opens such an important window for Scotch whisky to business and leisure travellers.
"Exports were also boosted by the continued premiumisation trend, with consumers attracted to high-quality spirits like Scotch whisky, now often enjoyed in longer serves as well as the more traditional dram.
"Looking ahead, the industry will have to continue to navigate economic headwinds, including global inflationary pressures, domestic energy and business costs, and a reduction in consumer confidence.
"With the right support from our home governments, we remain confident that the industry can continue to deliver for the Scottish and wider UK economy.
"We look forward to collaborating with government and regulators on initiatives including sustainability and responsible drinking, alongside our work to further boost exports, creating jobs and investment in communities across the country.
"By reducing tariffs through the UK-India free trade agreement, continuing the duty freeze in the March Budget, and ensuring the industry's continued ability to advertise our world-class product in our home market, the Scottish and UK governments can count on the Scotch whisky industry to reinvest its success across the UK."
Scottish rural affairs and islands secretary Mairi Gougeon said: "It is fantastic to see exports of Scotch whisky increase in 2022 and I want to congratulate everyone in the sector on another successful year. Scotch whisky is a world-renowned brand and its value to the Scottish economy is evidenced by the large share of the UK's food and drink export market it commands.
"Food and drink is one of our priority export sectors and the continued growth in global markets means more jobs and investment across Scotland. The whisky industry alone employs 11,000 people directly in Scotland, over 7,000 of whom work in rural areas and a further 42,000 jobs across the UK.  
"We will continue to engage with and listen to the whisky industry to understand how we can improve export opportunities and remove barriers to trade."
The UK Government's Minister of State at the Department for Business and Trade, Nigel Huddleston, said: "Scotch whisky is one of the UK's great exporting success stories, contributing billions of pounds to the economy and supporting thousands of jobs, so I'm pleased to see these export figures showing a growing global demand.
"It's essential we continue to support the industry as it expands into new markets thanks to our new trade agreements around the world such as CPTPP and in India. As we set our sights on £1 trillion exports by 2030, I'm confident we can see Scotch whisky go from strength to strength in the years ahead."
In food news, Scottish salmon was the UK's biggest food export in 2022, figures from HM Revenue and Customs revealed, with sales amounting to £578 million over the year. However, that was down by 6 per cent from the £614m of exports achieved in 2021 and the record £617m recorded in 2019.
Comments
 0 comments
Want to join the conversation? Please or to comment on this article.