School sport bounces back in Aberdeenshire
Participation in Active Schools programmes across Aberdeenshire is on the rise again as school sport continues to recover from the COVID-19 pandemic.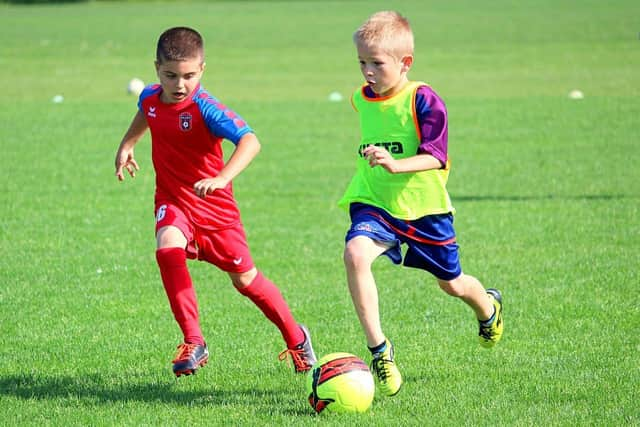 Data published by sportscotland shows significantly increased participation levels across the past academic year (2022/23), with over 193,846 visits to Active Schools sessions in Aberdeenshire, a rise of 16 per cent on 2021/22.
The number of participants, sessions, deliverers, and club/school links also increased over the same period.
Active Schools programmes only resumed last year (2021/22) after being significantly impacted by COVID-19 public health measures and protections, with local authorities prioritising the delivery of core education in schools. Despite the challenges of the pandemic, Active Schools is now showing strong signs of recovery.
Chief Executive of sportscotland, Forbes Dunlop, said: "The Active Schools network is a hugely important part of Scotland' sporting system. For many young people it is where their sporting journey begins, so we are pleased to see participation levels rise again.
"While we are still not at pre-pandemic levels, we are now starting to see very strong signs of recovery and we will continue to support our partners in all 32 local authorities to ensure that the progress made over the past 12 months continues across this academic year.
"Schools across the country understandably prioritised core education following COVID-19 but there has been an undoubted commitment from local authorities across the country to ensure that sport and physical activity returns to the heart of school life."
Sports Minister Maree Todd said: "It's fantastic that Active Schools participation has risen significantly since last year. This important programme provides children with opportunities to take part in sport before, during and after school. That's why the Scottish Government and sportscotland are working together to ensure that Active Schools programmes will be free for all children and young people by the end of this Parliament."
Chair of Aberdeenshire Council's Education and Childrens Services (ECS) Committee Cllr David Keating said: "I'm delighted that young people across Aberdeenshire have the opportunity participate in sport and physical activity through the Active Schools programme.
"The Active Schools team demonstrated their ability to adapt through the pandemic and kept young people engaged throughout, this has been evident in the numbers who have returned as more opportunities become available.
"Aberdeenshire's ECS supported the team by ensuring the equipment and resources were in place to enable the programme to grow to the current level, and I am confident the team will continue to offer an even more diverse programme in future which has the potential to remain a huge asset to the schools, pupils and communities of Aberdeenshire."
Active Schools aims to provide more and higher quality opportunities to take part in sport and physical activity before school, during lunchtime and after school, and to develop effective pathways between schools and sports clubs in the community.