River restoration gets the go ahead near Banchory
More than £233,000 has been awarded to help nature recover on a tributary of the River Dee, on Ballogie Estate near Banchory.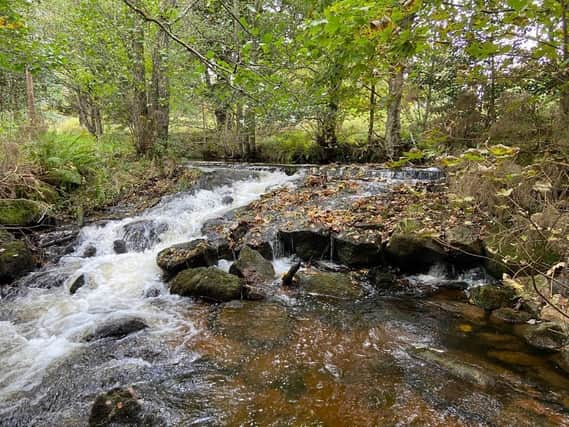 The award to the Dee District Salmon Fishery Board will help restore the Cattie Burn, an important tributary of the middle river.
The funding comes from the Scottish Government's Nature Restoration Fund, managed by NatureScot, which has already supported vital restoration work elsewhere on the River Dee by the Dee Fishery Board and River Dee Trust. The multiple works are intended to have a transformational cumulative benefit to the river, catchment and the wildlife that depends upon it.
The Cattie Burn Restoration project aims to restore the watercourse and parts of its floodplain by implementing a range of practical measures, including re-meandering a modified section of the watercourse, creating instream habitat, removing two disused weirs, enhancing the floodplain and wetland, native tree planting and controlling an invasive non-native plant on the riverbank.
River Director with the Dee Fishery Board, Dr Lorraine Hawkins, said: "This is an exciting opportunity to restore a degraded aquatic environment. It is one of a series of restoration projects, which together will achieve meaningful benefits to our wildlife, and our local communities, throughout the whole Dee catchment.
"This is the next piece in an ambitious plan to make the catchment more resilient for future climate challenges."
The partnership project, with Ballogie Estate, will be complete by early 2025.
NatureScot Chair Professor Colin Galbraith said: "Through the Nature Restoration Fund, we can support vital work to restore Scotland's species and habitats back to being healthy, vibrant, and thriving.
"Now more than ever, we need nature-based solutions to the climate-nature crises. It's projects like this that can really help to stop biodiversity loss and enable us to move towards a nature-rich, net-zero future for everyone in Scotland."