River Dee charity announces Ambassadors
The conservation charity The River Dee Trust is delighted to announce the appointment of three Ambassadors to build support for its work to restore the river and save threatened species.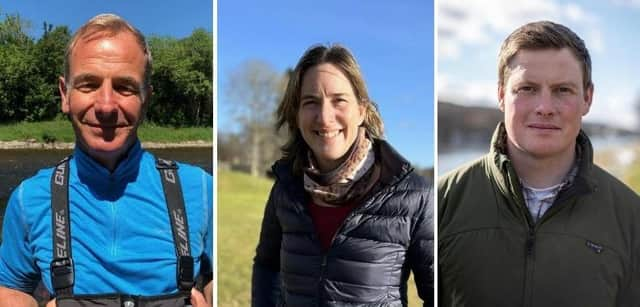 he acting star and angler Robson Green, the record-breaking Olympian rower Dame Katherine Grainger, and the internationally experienced Dee river guide Al Peake will take the Trust's story of pioneering nature restoration to a wider audience.
The charity is dedicated to helping the river's salmon and the entire ecosystem in line with the best science and promoting this world-renowned Special Area of Conservation.
Robson Green said: "It's an honour and privilege to be a River Dee Trust Ambassador.
"The reason this river is so spectacular is that so many people invest in it, are passionate about it and take care of it.
"It's the bonniest river, not only in Scotland, but in Britain if not Europe. But, like all rivers, it's facing challenges. I'm delighted to do whatever I can to help."
Dame Katherine Grainger said: "The Dee is a wonderful river.
"It enriches the lives of everyone who appreciates its beauty and wildlife, and it has a special place in my heart.
"I have seen the amazing river restoration work at first hand and I'm extremely grateful to have this opportunity to support the hard work of the Trust and everyone involved in helping the Dee achieve its potential."
And Al Peake said: "I am totally focused on working with the River Dee Trust team to help ensure that the salmon that run the river have a healthy and sustainable future.
"I believe that future-proofing the habitat of the river is without doubt essential work to ensure that people can experience the magic of the Atlantic Salmon for generations to come."
The River Dee Trust's Chair, Sandy Bremner, said: "We are honoured to have the backing of three such enthusiastic Ambassadors who share our passion for the river.
"They also share our ambition to deliver landscape-scale restoration as quickly as possible, so we can help our threatened salmon, freshwater pearl mussels, and the many other species facing multiple pressures."