Red Arrows return for Peterhead Scottish Week
The Red Arrows are to return to the skies of Peterhead this summer as part of the town's Scottish Week celebrations.
Along with partners Peterhead Port Authority, ASCO and Marine Developments Ltd (MDL), one of the biggest air displays will take to the skies above the Lido.
In conjunction with the MOD, visitors from across the country will be welcomed to Peterhead for the display.
This year marks the 55th anniversary since the R.A.F. carried out its first public flypast over Peterhead during Peterhead Scottish Week in 1968.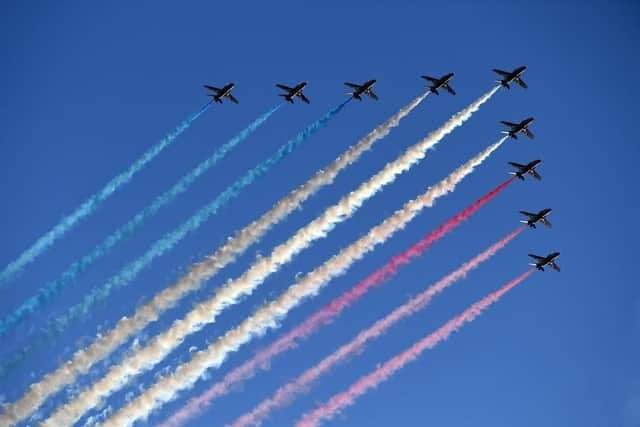 Peterhead Scottish Week began in 1962 and is officially the biggest and longest running week-long gala in the country.
It hosts a variety of events throughout the week from sandcastle competitions, dog shows, carnival parades and more.
The RAF Display – set to be held in the evening of Friday, July 21 – will see the welcome return of the R.A.F. Red Arrows Aerobatic Display Team.
This will be the team's tenth visit to Peterhead since its first appearance back in 1994.
Meanwhile, the popular R.A.F. Falcons Parachute Display Team will return for the second year running, while an historic display of a Spitfire aircraft made its debut last year and set to return in 2023; maintaining the record as being the furthest north a Spitfire has flown across the British Isles.
Lancaster, Typhoon and Hurricane planes are also set to mark their first Scottish Week display.
Details and timings will be announced nearer to the week.